Haul! ALDI Baby & Toddler Event July 2014
|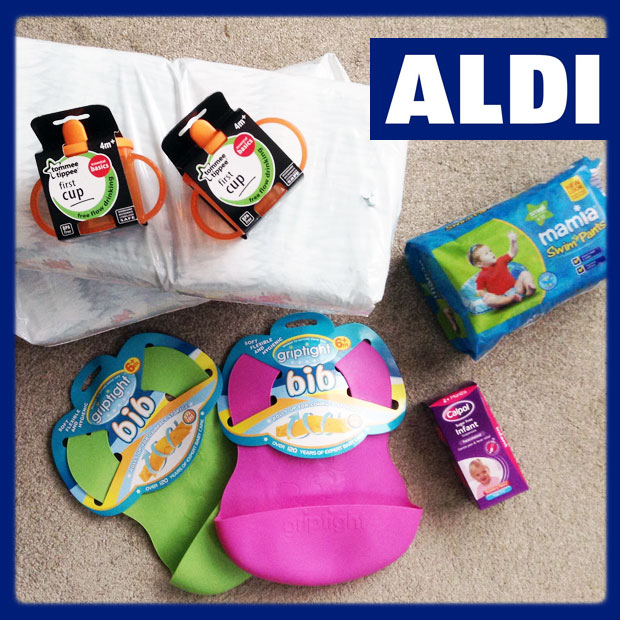 ALDI Baby & Toddler Event July 2014
Here's the haul from the ALDI Baby & Toddler Event that I promised!
I bought:
Two Tommee Tippee sippy cups in orange for only 99p each. Also available in pink and blue.
One large box of size 3 nappies – £6.99 for 98 nappies I think. (I had to take the nappies out of the box to fit them in the pram to get them home!)
One pack 0f swim nappies – 12 for £2.49.
Two fold-able (roll-able) wipe clean bibs – £1.89 each. They are a bit big at the moment but will be great in a month or so. Also available in blue.
One bottle of baby Calpol – £1.89. We don't use much of this but more teething is coming soon so I thought I'd get a bottle at this fabulous price – nearly half price!
In total I spent just over £17 and got many useful things that I needed for our baby. I'm very happy with this haul!
I didn't end up getting a teether or Ella's Kitchen because they didn't have the styles/flavours that I wanted.
I love it when ALDI has these Baby & Toddler Events as there's always something that I need that I can stock up on or pick up as an absolute bargain!