Having a Baby on a Budget – My Tips
|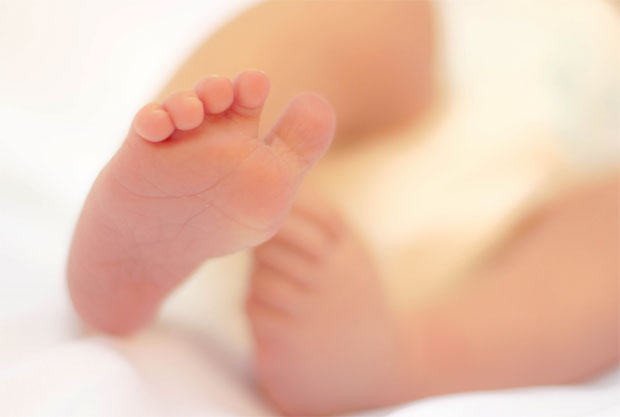 Having a Baby on a Budget – My Tips
Babies can pretty much cost as little or as much as you want. There are many ways to do it for all kinds of budgets and lifestyles. Not surprisingly, it usually takes a bit more effort to do it when you are on a tight budget but it can definitely be done. Babies don't really need that much either but some things can be nice to have. Here are my tips and the ways of thinking that have helped us to have a baby on quite a tight budget. It's quite a long post but I hope you find it helpful. All the links go to other helpful posts on my blog.
Ask Friends & Family
Most people will know someone who already has kids and if you do you, don't be afraid to ask to borrow some things. If they know you are on a budget, they'll hopefully offer. We borrowed a bunch of baby clothes, a baby nest and a baby carrier from my older sister and our neighbours were clearing out their loft right before our daughter was due and gave us a couple of baby gates and a baby bouncer chair that they were going to take to the tip.
When you borrow things, it's important to take great care of the items and replace anything if it breaks or gets damaged in any way. Don't borrow things that are sentimental to other people — like a coming home outfit, a favourite or anything that's one of a kind — in case it gets damaged.
Also offer to lend other people things that you might have. If you are generous, others will be generous to you.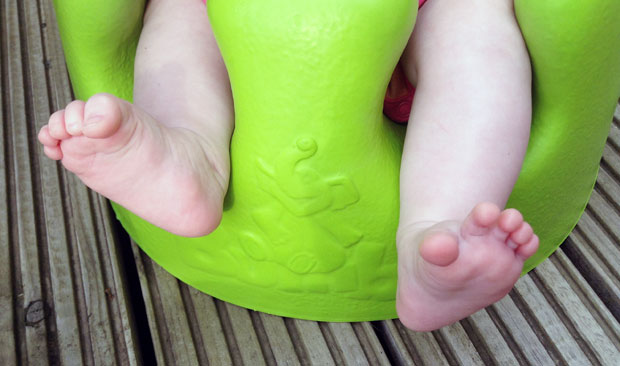 Think & Wait
Think about what you really need. Babies don't that need much. The main things they need are: food, clothes, somewhere to sleep, nappies and love. You don't need a baby bath, a Moses basket, a bottle warmer, a changing table, fancy clothes, expensive toys, etc. Start with the essentials!
Wait until your baby is born to see what he or she is really like. For example, we didn't need any muslin cloths because our girl was pretty much never sick. We can count on one hand the times she were. All the muslins we have were freebies so we didn't waste any money on them but we definitely didn't need any. Don't stock up on lots of something that your baby might never use.
Get What You Need
If friends and family ask you what you'd like for birthdays, Christmas or for a new baby gift, tell them what you really need. You are much better off receiving something your baby really needs than yet another blanket or cute but impractical outfit. If you need sleepsuits of a certain size or a sleeping bag, let them know if they ask you.
Free Food
Breastfeeding is completely free so therefore obviously a much more budget friendly option than formula which also comes with extra costs such as lots of bottles, teats, steriliser, brushes and detergent. If you want to express milk, a breast pump is helpful — but you can do it by hand too — and you'll need a bottle or two then, too. It will still work out a lot cheaper though, and we all know about the great health benefits to both the baby and the mother.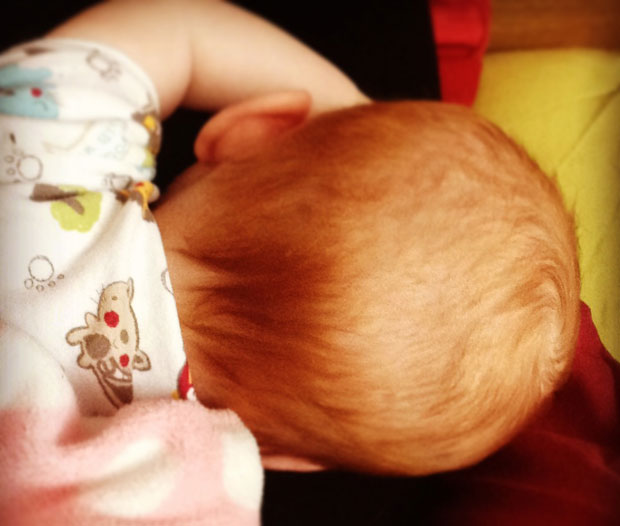 Getting Around
A pram is definitely good to have but you can get by with just a baby carrier if you don't plan to travel in a car with your baby. Most people do though, and, in my opinion, a travel system is the best way to get what you need on a budget. With a travel system, you get a pram, a car seat, a push chair and a carry cot — that can be used like a Moses basket — all in one.
This will last you through the baby and toddler years and up until your child is 3 or 4 years old and no longer needs a pushchair. You still need to get a new car seat when your child grows out of the baby one that usually comes with a travel system.
Expensive is not always the best and that's something to remember for most things in life. I know lots of people who complain about their fancy pushchairs and prams that cost many times more than the one we have. We have a brilliant travel system from Hauck that cost less than £200 and is exactly what we wanted and needed. We still use the pushchair all the time and the carry cot was a great bed for our baby when she was a newborn — we used it just like a Moses basket so it was really easy to transfer her to our bedroom without waking her up.
If you are planning to have more children soon, it might be a good idea to consider travel systems that can be converted to a double pram/pushchair.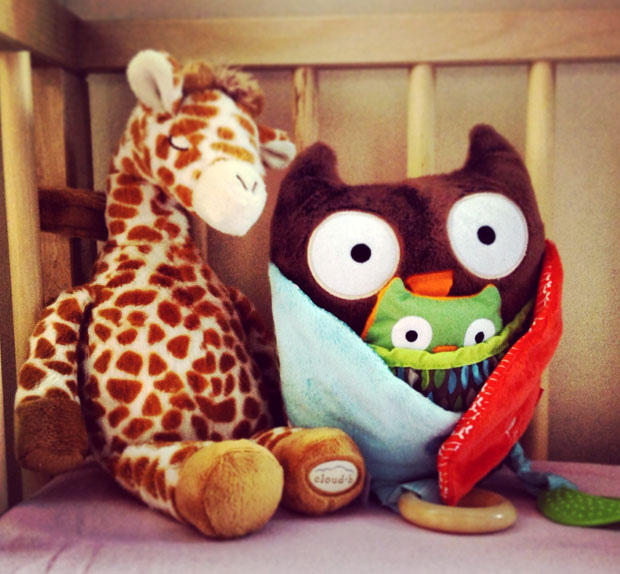 Be Savvy
Sign up for all the baby clubs that supermarkets, baby shops and baby food brands offer. They often send out free gifts, samples, special offers and coupons. Most supermarkets and Boots have frequent baby events where they have special offers on lots of baby and toddler items. Often this is a good time to stock up on things but do keep track of what things normally cost to ensure you are getting a bargain and only buy things you really need.
Bargain Clothing
Babies grow really quickly and often only get to use clothes a few times before they get too small. Therefore, Ebay is a great place for cheap baby clothing that is pretty much as good as new. Shoes for babies and toddlers are also great to buy from Ebay since they're another thing that often only gets worn for a bit.
Scan Ebay listings and save things to your watch list. Don't be too picky and choose a bunch of things that you need and like and only bid if the prices stay low and preferably at the last minute. Buying bundles is often cheaper and if you buy from the same seller you save on postage.
Aim to create a small but very useful wardrobe with items that are comfortable and that you will use on an everyday basis. The cute fancy clothes will often only get used once — if that! — so it's better to buy more basic items that get a lot of use, wash well and are of good quality.
Primark have some great baby leggings, sleepsuits and vests that I find meet the above criteria. H&M is better for style since they have much more interesting patterns and colours and more to choose from if you want to buy unisex items. H&M's baby clothing are great value for money and their fabric is a bit sturdier than Primark's, in my experience.
Buying mainly unisex clothing is important to me and I suggest doing the same if you are planning on having more children in the future because it will save you lots of money if you have a child of the opposite sex next! Plus all the colours in the world are much more fun than just baby blue or baby pink.
Check out the sales and stick to a list of clothes and sizes that you need for the next year or so. If you plan ahead you can stock up on items while they're out of season and have very reduced prices. Also keep an inventory list of what you already have to avoid over buying.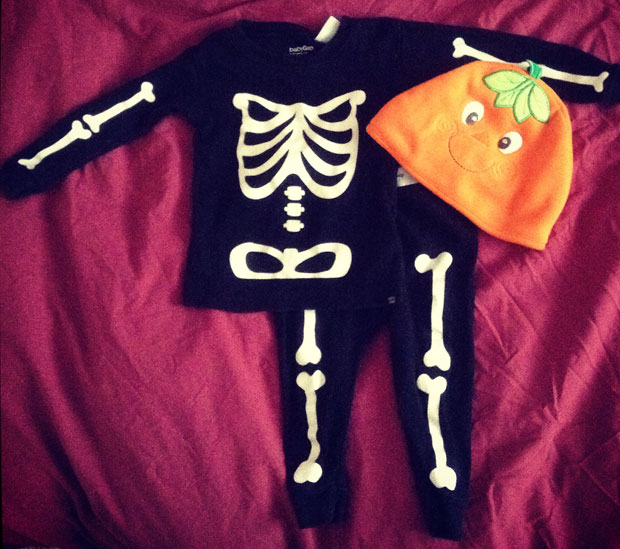 Own Brands Can Be Brilliant
When it comes to nappies, wipes, baby toiletries, medicines and food — try own brands. They are much cheaper and often the quality is the same or even better. Aldi's nappies are better than any others I have tried and their wipes, toiletries and food are brilliant too. Boots do great nappies as well and have a large selection of their own baby food, wipes, medicines and toiletries. Just try it and see for yourself. Paying 2-3 times as much for a bigger brand name is crazy — especially when you're on a budget.
Something New
Though you can get most things second hand now, some things should be bought new. These include car seats to ensure they have not been in an accident, mattresses because that minimises risk of cot death and any hygiene items like bottles, teats, soothers, teethers etc.
Do Your Research
Research any bigger buys before you purchase. Read forums, blog reviews and ask people you know to see what they think of certain prams, car seats, baby equipment and toys. Some play groups offer toy libraries where you can borrow toys and you can, of course, borrow books from your local library. If you notice that your child really likes something you borrow, it might be worth investing in.
Surveys For Treats
If you are on a tight budget, a great way to easily earn some money or vouchers for some treats is to join online survey sites. You can save your points to get gift cards for your favourite shops and spend them on those items you really like and want but think are a bit extravagant. I've bought most of my daughter's toys and books this way. Sign up to a few of the many sites available and take a few surveys every week and see the points and pounds collect. Obviously, they don't pay as much as a real job but you can do them from the comfort of your own home, even your bed, and I think it's a great way to earn a few extra pounds if you have the time.