Hoover Upright 300 Vacuum Cleaner Pets Review
|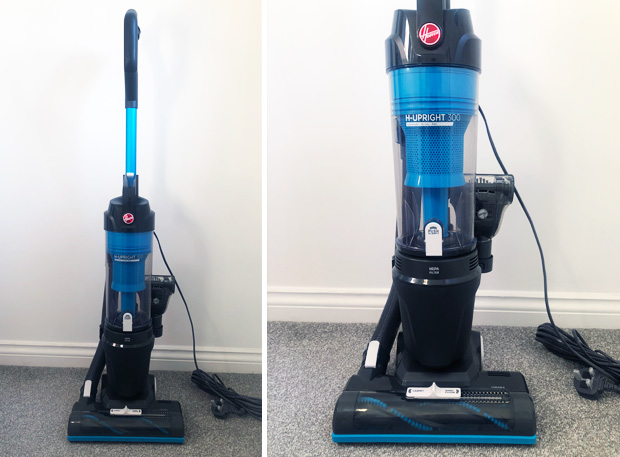 Hoover Upright 300 Vacuum Cleaner Pets Review + Hoover Discount Code
Items that you use often at home need to be good and work well otherwise relatively easy tasks can become quite annoying. When we moved house, we got a new vacuum cleaner that we were not happy with at all, and it made vacuuming the home a dreaded task.
I'm so happy that we now have a new vacuum cleaner from Hoover that is a breeze to use and cleans very well.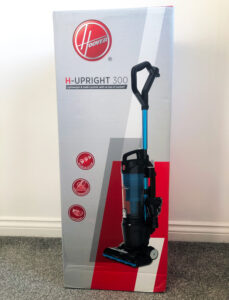 Meet the Hoover Upright 300 Vacuum Cleaner Pets. The HU300 is one of a selection of upright vacuum cleaners available from Hoover.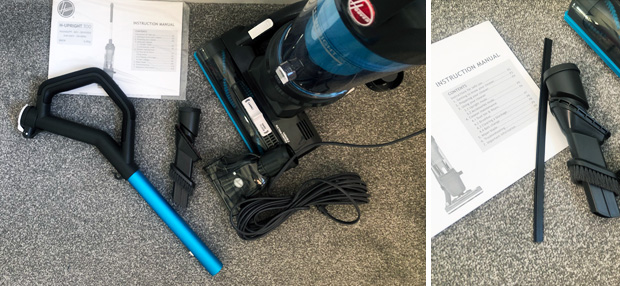 The Hoover Upright 300 Vacuum Cleaner Pets is the lightest and most steerable upright Hoover ever. It weighs less than 5kg and it's so easy to carry up and down the stairs which is important to me to be able to do on my own.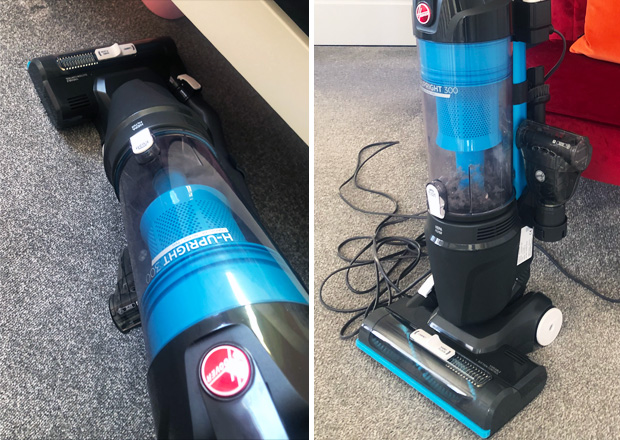 The HU300 features an 80-degree steering angle without any loss of suction thanks to the multi-cyclonic technology that provides sustained air performance. The swivelling floor nozzle glides around the floors with ease and it's easy to switch between different types of flooring too. We have carpets in most rooms but linoleum in the kitchen and the bathrooms. You simply slide the setting to Carpet or to Hard Floor depending on your needs. The slide lets you vary the suction precisely. There's a brush bar too that you turn on with the touch of a button for excellent carpet cleaning.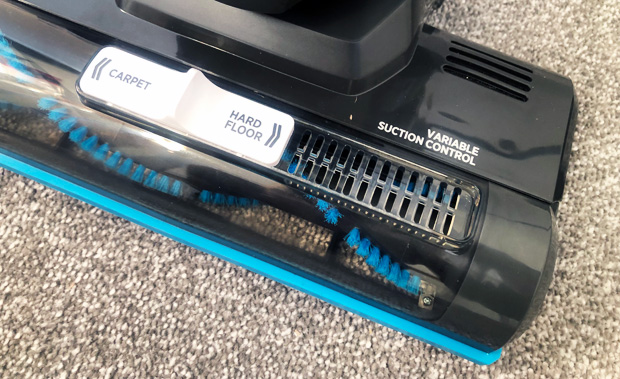 The Hoover features awashableH13 HEPA filter to trap particles as it cleans. It's ideal for allergy sufferers as it traps the allergens in the filter and helps keep the air in your home clean. We have some allergies in our family so this is a great feature for us.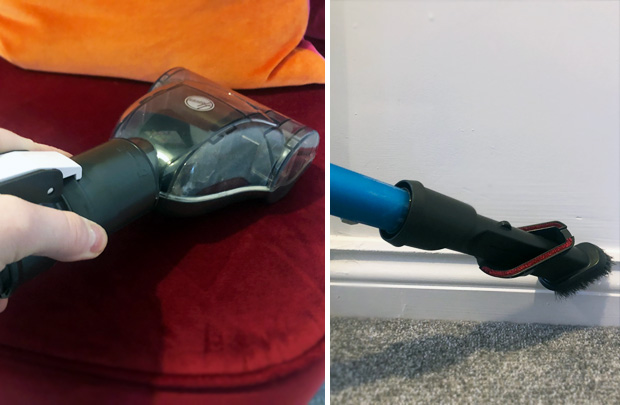 With this amazing vacuum cleaner, you also get a Mini Turbo Brush (above left) which is a handy attachment that helps you to remove stubborn pet hairs from cushions, sofas and carpets with rotating bristles that penetrate deeply into the fabric to loosen fur. We don't have pets, but we do have three children and this attachment works wonderfully on long hairs and toddler crumbs too! I love using it on our sofas and for hoovering the stairs too.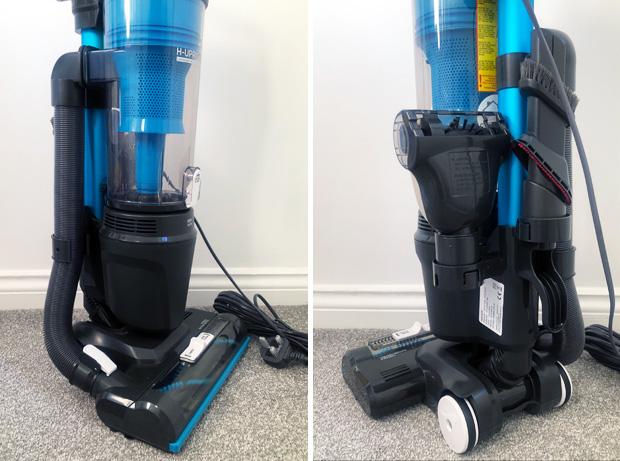 I no longer dread vacuuming our home and cleaning is more fun now. I can easily carry our new HU300 Hoover up and down the stairs and it's so smooth and easy to maneuver across all our floors. The suction is strong and efficient but quieter than I'm used to which is lovely too.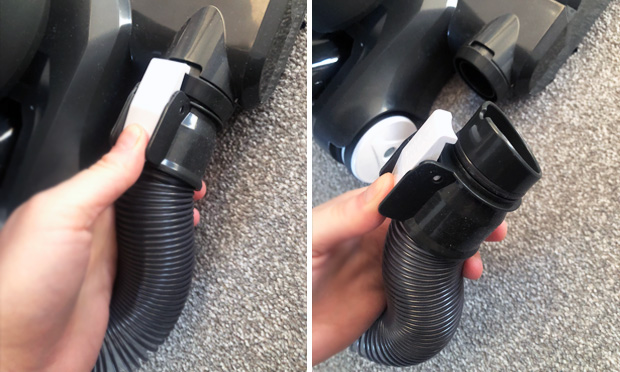 Other features I love include the fact that there's a place to store each attachment onboard the Hoover and how quick and easy it is to attach and detach the hose to use with the different attachments. Great for skirting boards and similar jobs!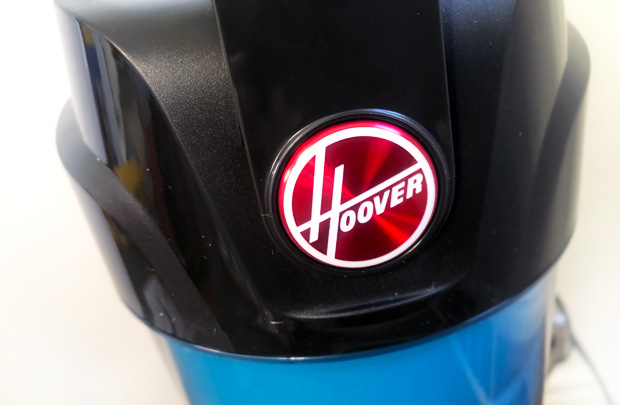 Hoover Discount Code – 20% off!
Buy yours from the Hoover website and enjoy 20% off when shopping with my exclusive discount code AMUMREVIEWS20.
| This product was kindly sent to us for review. As always, all my reviews are 100% honest and all thoughts and opinions are my own.