How Exercise Can Improve Mood And What You Should Be Doing
|
How Exercise Can Improve Mood And What You Should Be Doing
If you are feeling low or stressed, exercise can be a great natural way to boost your feelings. It is a great way to feel physically calmer and also has a number of benefits for mental health as well. The following blog explores exercise and the impact different exercises can have on the way you feel.
Improving your mood with exercise
During high-intensity exercise, hormones known as endorphins are produced by your body and brain. These hormones positively impact you in a number of ways including better memory and mood, improved energy levels with less feelings of sluggishness and a better feeling of well-being. You may hear joggers describe this feeling as the "runner's high".
When you exercise you work your body and mind. Your muscles may feel more tired but you will generally feel more relaxed. Additionally, by completing a workout you will likely feel a sense of accomplishment which not only improves you confidence levels but also your self-worth and general well-being. Exercise has also been proven to reduce stress levels and the problems high stress levels can bring.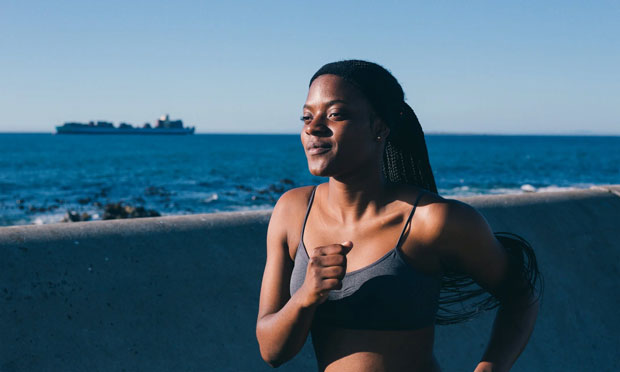 Improving your emotions through exercise
Depression is a real issue in today's society. This has really not been helped by the recent events of the pandemic with ongoing lock-downs and social segregation. Finding a way to deal with these low feelings is very important. A study from the Brain Plasticity journal published in 2017 found that people's mood increased following exercise. There were reports of decreased anger, depression and tension.
Whilst it's true that exercise has been shown to improve your mood, it's also important not to overdo it. So how much excise should you be looking at and what types of exercise help? Let's find out…
As with anything, if you enjoy what you are doing that you are likely to stick with it and even excel in it. It's the same with exercise. You should find something you enjoy doing and then keep doing it. Jogging or swimming are not for everybody so it's important you explore what's available.
When you first think about exercise, you probably don't think about lifting weights. The idea of hauling a steel barbell and weight plates into the air might sound crazy. However, you may be surprised to know that more women than ever are now strength training due to its mental and physical benefits. Not only do you burn calories and work up a sweat, you also tone and strengthen every part of your body. Sports like CrossFit are huge in America and are also gaining a lot of popularity here in the UK.
As I write this blog, we are – as a nation – on the road to the easing of the lock-down measures that have been in place for so long. Outdoor team sports are back on the table and are a great way to combine exercise with a social aspect. Team sports can be anything from football, netball or tennis to cycling – which can be done solo or as part of a club.
Exercise doesn't need to be strenuous. Even something like gardening or walking can carry a lot of benefits. Yoga and Tai Chi or also low impact exercises that can help to strengthen the body and clear the mind.
The bottom line is that you should find something that works for you and that you enjoy.
Guest Article.