How To Make Raw Chocolates for Easter with Indigo Herbs
|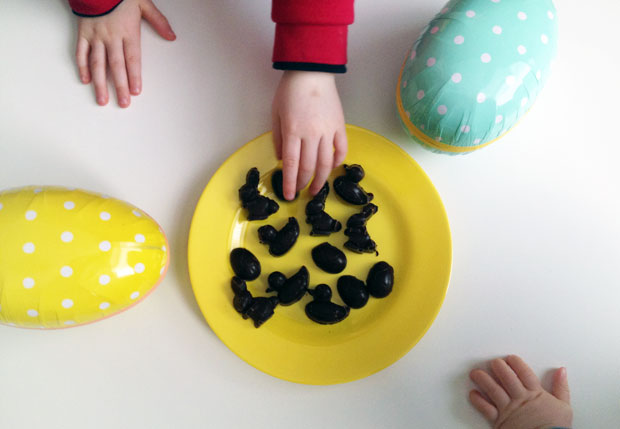 How To Make Raw Chocolates for Easter with Indigo Herbs
Making your own chocolate can seem a bit overwhelming and complicated. I even took a chocolate class over a weekend once and it was fun but there were a lot of things to think about and important ways of stirring and making sure the temperature was correct.
I thought raw chocolate might be even more difficult but Indigo Herbs have made it really simple and quick with their Easter Raw Chocolate Kit comprising of premium quality ingredients measured out for you to easily make your own natural and organic raw chocolates at home.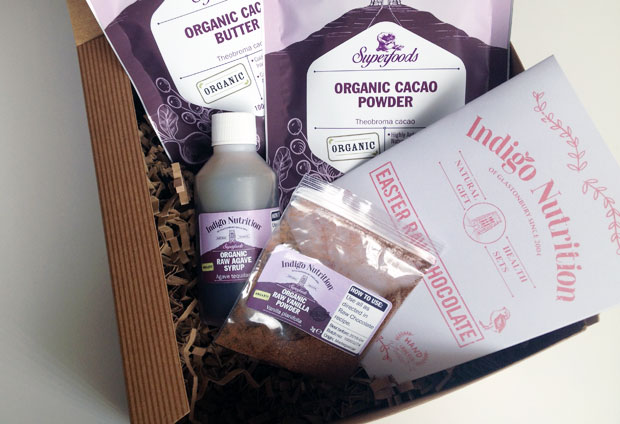 Raw chocolate is a healthy alternative to regular chocolate to be enjoyed by adults and children. It's a great source of magnesium, vitamin C, calcium, iron and protein. It's also very rich in flavonoids and has more than twice the amount of antioxidants than red wine and three times as much as green tea. Let's not forget the feel-good phyto-chemicals including theobromine — chocolate makes you happy!
The Indigo Herbs Easter Raw Chocolate Kit comes in two sizes — small 300g and large 750g. Both kits contain the measured out ingredients and the secret recipe on how to make Indigo Herbs chocolate.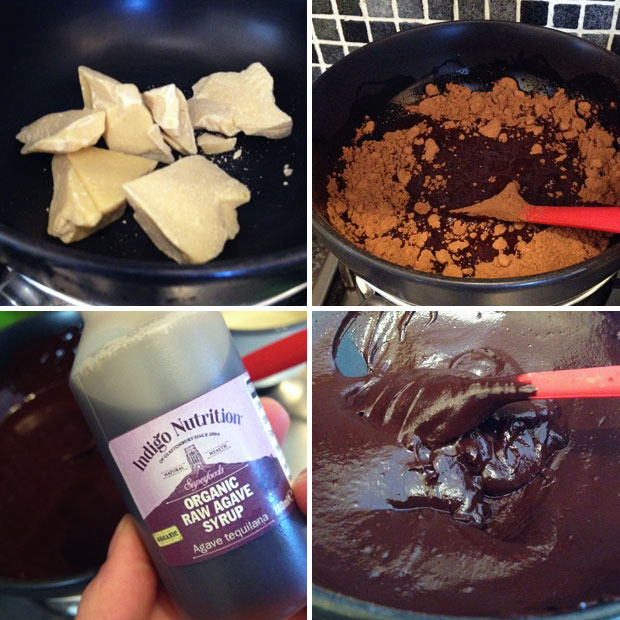 It's a short and natural ingredients list which is what I like:
Organic Cacao Powder
Organic Cacao Butter
Organic Raw Agave Nectar
Pure Organic Raw Vanilla Powder
The recipe is really easy to follow and it doesn't take long at all. You melt the cacao butter over a 45 degree Bain Marie, add the vanilla, then the cacao powder and mix until smooth. Finally, you add the agave syrup which changes the thickness of the chocolate mix completely and thickens it beautifully. Then the chocolate mix is ready to be poured into moulds to set in the fridge or freezer. So easy!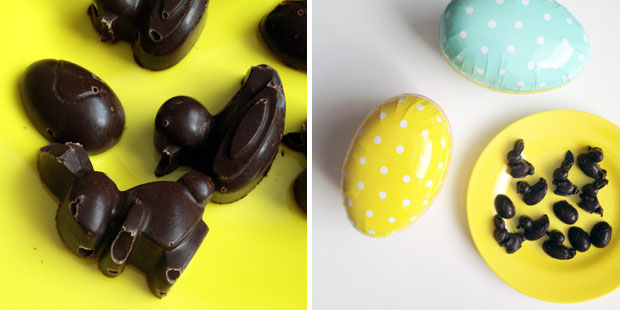 A few hours later, they're ready to be enjoyed! My three-year-old loves chocolate (like her parents!) and she's a huge fan of the Indigo Herbs raw Easter chocolates. As soon as I got them out, she ate one of each shape and asked for more!
Raw chocolate tastes different from regular chocolate but both have that yummy cacao taste. My daughter has not noticed it's any different and loves it as much as any other chocolate which is wonderful as it's much healthier!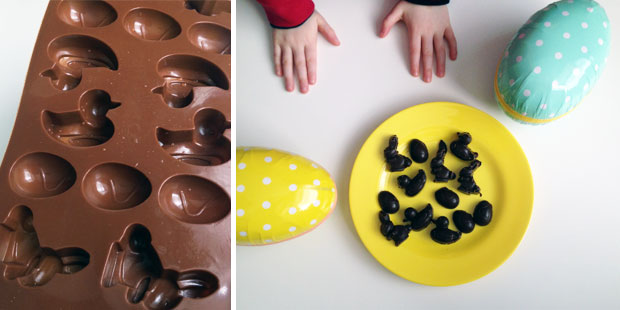 You can use any silicone chocolate moulds you like but here's the Easter one we used. Nothing sticks and these moulds are really easy to wash as they can go in the dishwasher.
Kit provided to me for this review. As always, all my reviews are 100% honest and all thoughts and opinions are my own.