How to Make the Best Homemade Pizza
|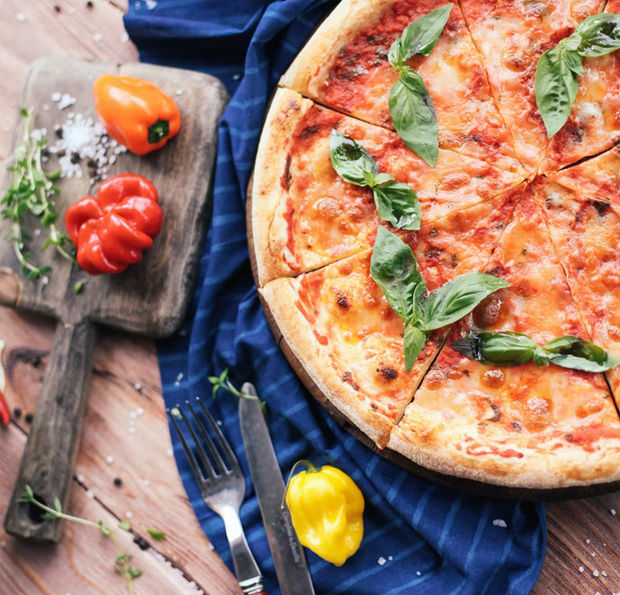 How to Make the Best Homemade Pizza
Pizza is everyone's favourite meal in our house and I'm sure that's the case in many homes across the world. Pizza is delicious and can be tailor made to suit everyone's preferences, especially if you make it yourself.
In this article, we'll look at how to make the best homemade pizza for your family pizza nights at home.
Ingredients
One of the best things about making pizza is that you don't need many ingredients at all which makes it an easy and affordable dish to make at home.
For the homemade pizza dough, you only need bread flour, active dry yeast, salt, extra virgin olive oil and water. You can finds lots of quick and simple pizza dough recipes online. Then you need a sauce for the base and this can be as simple or complicated as you wish. You can make your own homemade pizza sauce from scratch, or use a ready made tomato sauce from a jar if you're in a rush or even just use tomato purée mixed with crushed garlic.
The toppings for your homemade pizza can be whatever you fancy and love – vegetables, mushrooms, meat of different kinds and of course lots of fresh mozzarella cheese.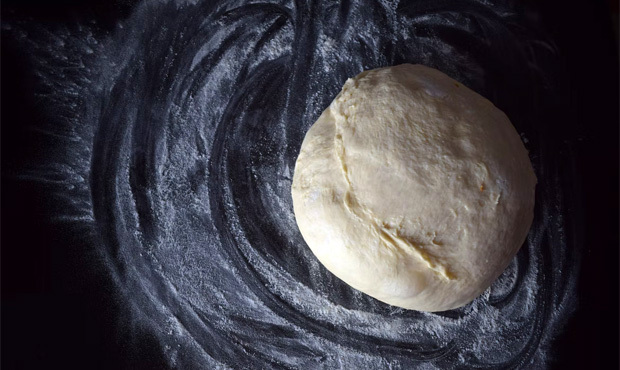 How do you make homemade pizza? Step by step!
Let's get started! Making homemade pizza is easy and fun. If you have kids, it's a great activity for them to get involved in – they can help make a large pizza for the whole family or everyone can make their own individual pizza with their favorite pizza toppings.
Once you've made your pizza dough according to your chosen homemade pizza dough recipe and the dough ball has had time to rise in a large bowl under plastic wrap or a tea towel, it's time for the fun part!
How to roll out pizza dough?
Rolling out your homemade pizza dough doesn't have to be a complicated. Don't try throwing it around high up in the air like you see the pizza experts doing in pizza restaurants – at home, a simple rolling pin technique on a lightly floured work surface works very well.
If you don't have a rolling pin available for rolling out your pizza dough, you can use a clean wine bottle or reusable water bottle, for example. Work the pizza dough until it's the desired thickness. Some love pizzas really thin and crispy, the Italian way, while others prefer a deep dish style, the American way.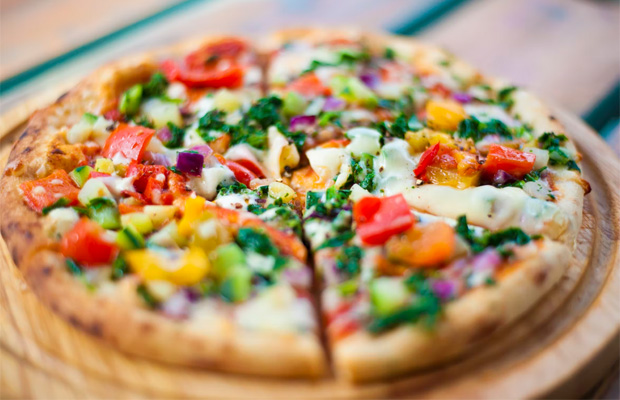 5 Pizza Topping Ideas
You can have so much fun choosing your pizza toppings when you make your own pizza from scratch. Below are a few ideas to try out next time you bake pizza at home:
Cheese, please! If you love cheese, experiment with a mix of your favourite cheeses. If you love them as they are, they will taste even more amazing on a homemade pizza!
Go seasonal. What's in season now? Make the most of the vegetables that are at their best now and make a homemade pizza to celebrate them. Top the thinly sliced vegetables with lots of fresh mozzarella, of course. Drizzle a bit of extra virgin olive oil on the pizza after it's been baked and enjoy.
Sweet tooth. If you like sweet flavours, try a delicious combination of Brie cheese and grapes as your pizza toppings, drizzles generously with olive oil and topped with fresh basil leaves. You don't always need a pizza sauce if there's enough creamy cheeses.
Cuisine fusion. Don't limit yourself to just Italian flavours for your homemade pizza recipe. Experiment with other world cuisines that you love. How about a Mexican inspired pizza with crushed nachos, jalapenos, spicy beef mince and a Mexican style cheese as your pizza toppings?
Rainbow pizza. This is a great one for kids! See if you can find pizza toppings in different colours to make a rainbow pizza. A fun activity for children and perhaps a good way to make picky eaters try some new foods!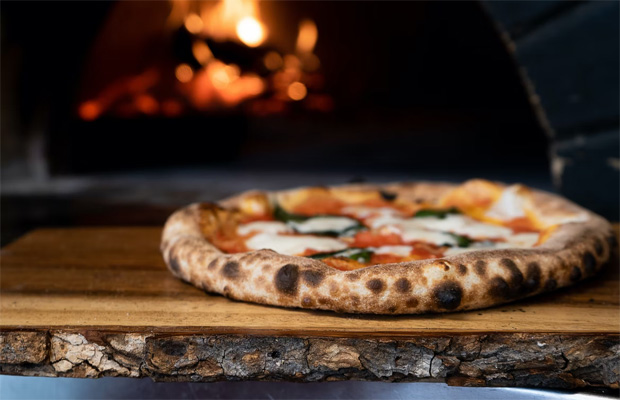 How to bake pizza?
Homemade pizza is quick to cook too especially if you have gone for a thin crust. There are many options for how to cook your homemade pizza and they all work well. We'll look at a few options below.
Electric, gas or wood fired pizza oven?
How you cook your homemade pizza will depend on what you have available at home. If you have an oven, this will be either gas or electric and works fine for cooking homemade pizza. You can achieve a good pizza crust with a regular flat baking sheet or a pizza pan. A pizza stone is a tool that can be very useful too for achieving the best pizza crust on your homemade pizza. The main thing to remember is to preheat oven to achieve a crispier crust and the best bake.
For the most authentic homemade pizza, a wood pizza oven is amazing! They're fun to use and create an amazing pizza crust. You can make cooking homemade pizza a party event by gathering around your wood pizza oven in the garden, making homemade pizza together, experimenting with different delicious pizza toppings.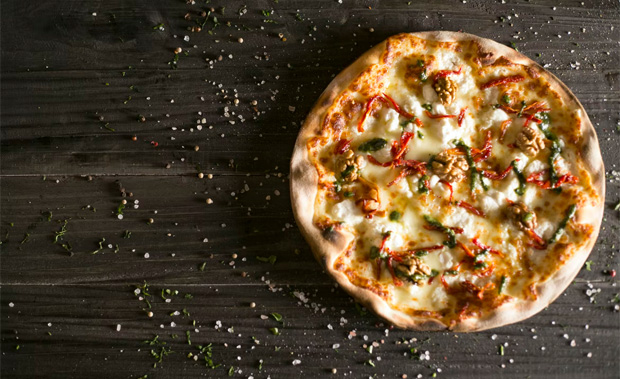 Pizza is such a great dish to make at home for your family or friends. You can be creative with your homemade pizza recipe and have lots of fun combining different toppings to suit everyone's preferences.
You don't need many ingredients at all to create the perfect pizza at home and you have many options for cooking the pizza too, whether you want to use a pizza stone in your regular oven or a wood pizza oven in your garden.
| Collaboration.