How To Make Your Dining Room Ready For Christmas
|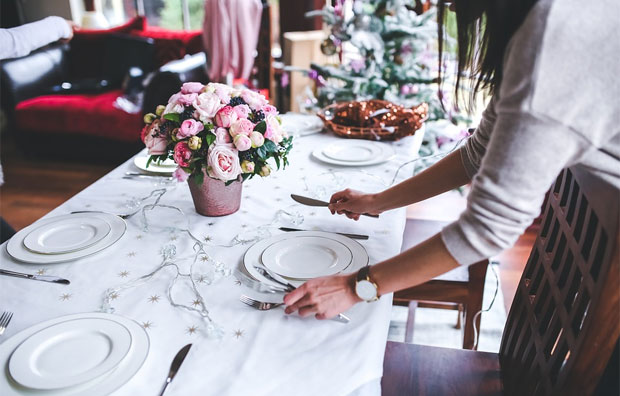 How To Make Your Dining Room Ready For Christmas
As we get closer to Christmas, parents across the country start to think about Christmas day. The Christmas dinner is a staple of many families' Christmas and it is often up to the parents to cook the entire meal and make sure that everyone has the perfect day. Of course, if you are going to be having a Christmas dinner then you'll need to make sure that you have a dining room that is ready for the big day. Here, we'll talk you through everything you need to do to make sure that your dining room is ready for Christmas. Keep reading to find out more.
The first and most important thing that you are going to need in your dining room in the lead up to Christmas day is a dining table. This is quite a tricky one, especially if you are going to be cooking for a lot of people. Many people only have enough seats at their dining room table for their immediate family but at Christmas, they have a whole host of aunts, uncles and grandparents arriving for a meal. This is why you should think about investing in a new dining room table that is going to fit all of your guests.
You'll find advice on choosing a dining room table over at Fishpools who've written a useful guide on choosing a table, so make sure to do your research. If you aren't going to be able to fit everyone in the dining room, then you should think about splitting the kids up and having them sit together at their own table. This will make it more fun for them and you can relax knowing that everyone is seated.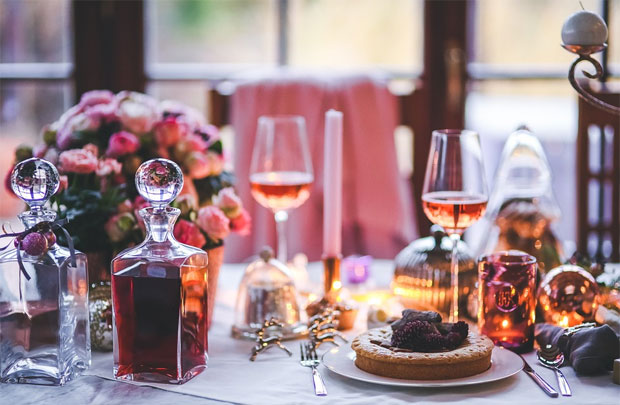 Christmas wouldn't be the same without a whole house filled with decorations so make sure not to skip your dining room when you are putting them up. Think about adding a small tree in your dining room if you have space as this is going to be where you are going to be spending a lot of the day eating the meal. You should also think about adding some tinsel, bunting or whatever else you like to decorate your dining room with. Make sure not to overcrowd your dining room with decorations as you'll want your guests to feel comfortable with the amount of space that they have. Look online for discounted decorations and turn your house into a winter wonderland.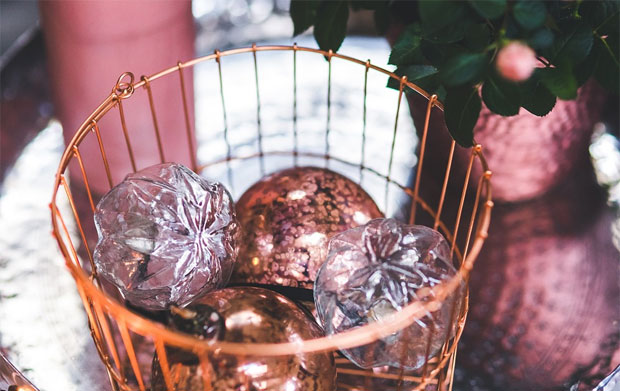 It is likely that you are already planning on adding some Christmas lights to your home during this season but make sure to also consider your dining room. You'll want to have overhead lighting to ensure that everyone can see each other and their meal but you should also think about the mood that you'd like to set. One way of doing this is to add some fairy lights around the room that you can use to illuminate the table as the night gets darker. If you'd rather not use Christmas lights, then you could invest in some candles that will not only set the mood, but they'll fit in with the Christmas theme perfectly. Choose your lights carefully and make sure that you create a Christmas mood and make everyone feel comfortable.
Our final tip for those who want to get their dining room ready for Christmas is to invest in some table accessories. There is going to be a lot of food being passed around, so you need to make sure that your dining room table is covered. Think about investing in a nice Christmas themed tablecloth or a table runner and some placemats. You might also want some coasters and other accessories for drinks and bowls of food that you will be placing on the table. Make sure to prepare your table with a lot of accessories to ensure that you are protecting your table and giving yourself peace of mind during the big day. You could also add some Christmas decorations or candles to your table to make it even more Christmassy.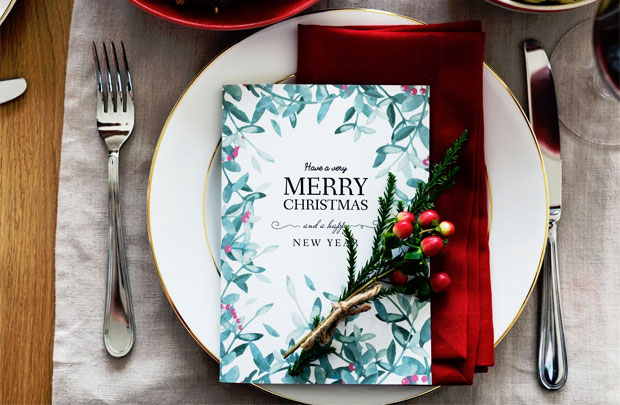 Final Verdict
Christmas day is a big day for many people so make sure that you have prepared your dining room for the festivities. You will need to make sure that you have thought through your seating arrangements and that you have the perfect dining room table for the job. You should also work on decorating your dining room to fit in with the rest of the Christmas decorations around your home. Make sure that you have plenty of decorations but don't overdo it if you want to leave enough space for your guests to move about. Follow all of our advice and you should be able to have a successful Christmas day.
Guest Article.