How to Make Your House Move as Easy as Possible – Our Plan!
|
How to Make Your House Move as Easy as Possible – Our Plan!
I can't believe that I'm finally writing these words, but we have reserved our new house! It finally happened last week after nearly a year and a half of actively looking and waiting and nearly making the wrong decision halfway through! This time, it all feels right and we're so excited to be moving at the end of this year.
It's been a really stressful and emotional journey so far and we're so relieved to have reached this stage. Some friends have said that moving is the worst part and that that's more stressful, but we don't agree — at least not at this point. We have a plan for our move and aim to make it as stress-free and easy as possible. Let's hope it works!
Our plan for an easy more include the following steps: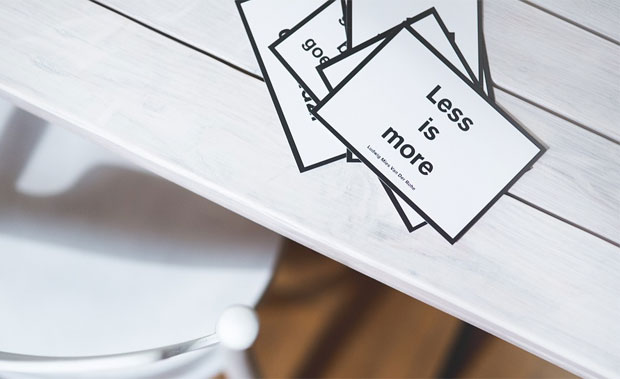 The Goal – Moving as few belongings as possible!
We started this decluttering part of the preparation quite a while ago and the aim is to have as few things as possible to move to make it all easier. I'm enjoying a minimalist approach to life and our belongings not just for the move but to make life less stressful and our home easier to care for. Having less items to move will of course make moving day a lot easier. Most of the furniture will not be coming with us to the new house so we'll just have to pack up items like books, clothes, toys and crockery.
My husband is very organised and likes to plan things properly. We'll have a proper project plan for the move when it's getting closer. When to do things, what to pack and when, what has to go to the tip etc. It will make it easier to stay calm when you know when things will happen and how you'll be able to cope with everything.
If you have a lot of stuff, it can be difficult to move it all in one go on the same day. There are so many other things that happen on moving day too and you have to leave your old property at a certain time and it has to be in a clean and tidy condition. I don't fancy cleaning a full house after doing our very first house move, so we are going to start the moving process earlier.
To streamline the whole process we are going to gradually pack things up and move them out of our house. We are lucky to have my father-in-law nearby who can store some boxes for us in his house but a great alternative is to get a self-storage unit to hold some of your belongings to make moving day easier.
Shurgard offers self-storage units and you can use their calculator tool to find out exactly how much storage you need which is quite cool! They also offer virtual tours so that you can check out the location before signing up.
If you have already packed away some of your stuff and stored the boxes away from your home, moving day will be much easier! This is what we'll be doing.
Hopefully these three steps will make moving house a less stressful experience for us! We might even have time for a takeaway and a glass of wine at the end of the day to celebrate!
Collaborative Post.