How to Make your Kitchen Family Friendly
|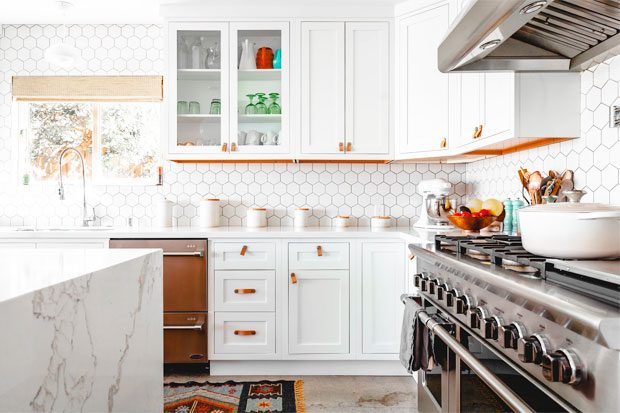 How to Make your Kitchen Family Friendly
When we started house hunting a couple of years ago, there were a few things that we were looking for that were important details for us in our new family home. We had a set number of bedrooms in mind, we wanted a good-sized garden, a utility room, a downstairs toilet and, most importantly, a kitchen suitable for family life.
We are a family of five now and family life very much revolves around the kitchen table. We chose a kitchen with an open plan design that allows us to have a generous dining area in the kitchen meaning it's easy for me to cook and do dishes etc. whilst also interacting with the children at the table.
The size and layout of a kitchen are important when you're trying to make a kitchen family friendly but there are many other details that play a big part too.
Here are my tops tips for creating a family friendly kitchen: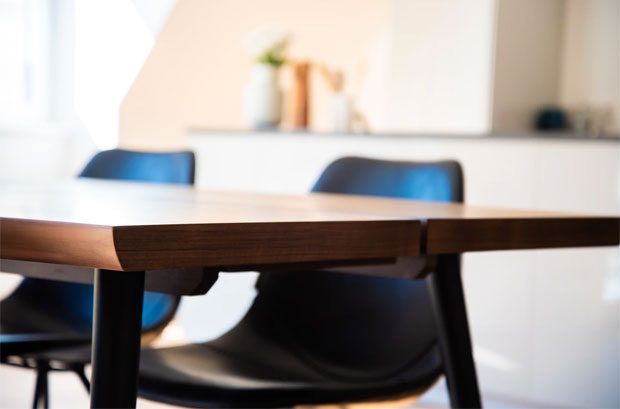 Get a table that is as big as possible for your space (or one that extends!) to allow for family dinners and craft sessions with the kids. It's nice to be able to allow for craft materials to stay out for a bit if a mealtime needs to happen before an activity is finished. We were going to get a solid wood table but changed our minds and got a more durable option that will not get ruined as quickly!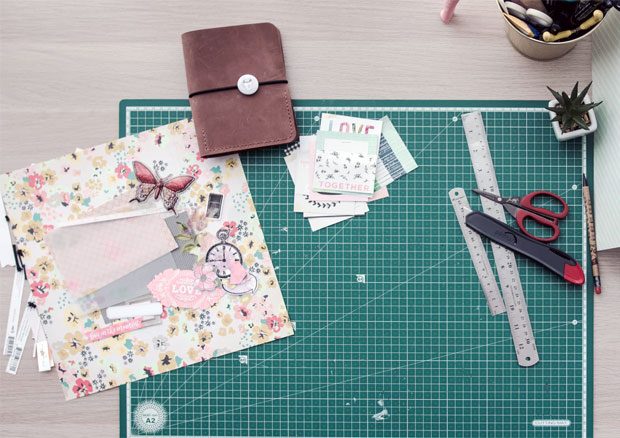 Once you have the right table for your family's size and activities, you want to keep it nice for as long as possible. With young kids, an oil cloth table cloth is a good idea for both meal times and crafts. These come in lots of stylish designs these days too so don't have to clash with the rest of your décor. Wipe-clean placemats are good too and for children who like crafting activities I also recommend in investing in large self-healing cutting mats. I bought two of these for my older girls a few months ago and we use them daily. They're great at keeping the table protected from pens, scissors, etc. We went for A2 sized mats.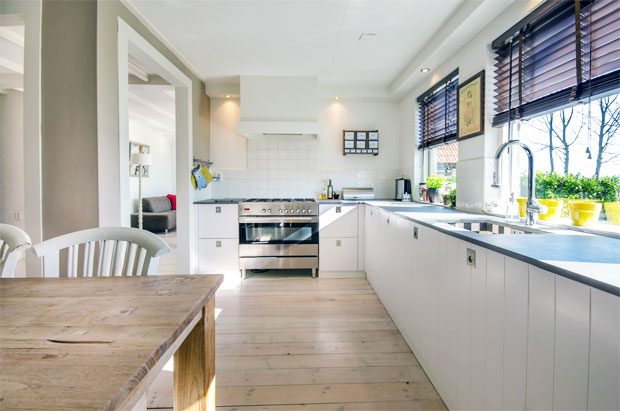 Install bright lights for activities but maybe go for a dimmer option or some smaller light sources too so that you can adjust the light when you're hosting a dinner, for example.
Blinds and curtains are often forgotten about in kitchens but if you're lucky enough to get decent sunshine reaching your kitchen, you might need to have a look at some window covering options. We have afternoon and evening light in our new kitchen and in the summer it gets really warm and almost too bright to use half of the dining area which is not ideal. My mum has the same problem in her house!
We're just in the processes of finalising our blind choice from Direct Blinds for the kitchen and need to get one up soon as the summer weather is already here.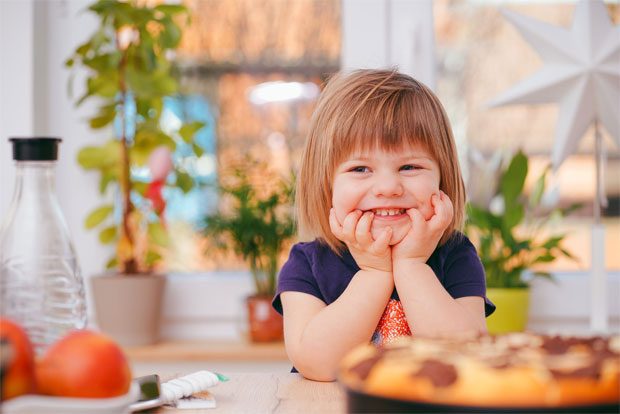 When you have children, there are so many more things than just crockery to store in a kitchen. My girls have boxes of pens, crayons, Play-Doh, paint, paper, drawings and homework that we need to store as well as all their drinking bottles and lunch box equipment! A family kitchen needs plenty of cupboards! Make sure you have enough kitchen cupboards or add a sideboard or similar to store all these things so that you can tidy away the kids' mess at the end of the day (or let the kids do it!) and then enjoy a tidy and neat kitchen that adults like too.
It's a good idea to have a handheld vacuum cleaner on hand in the kitchen too so that you can quickly give the floor a once-over when needed as kids create an impressive number of crumbs at every mealtime or snack time. If you have what you need right there, there's no excuse not to do it and it will be easier to keep your family kitchen as clean as possible.
Summary
The ideal family kitchen is suitable for the whole family and the different activities that the family does on a weekly basis. It has the space and comfort needed for family meals as well as kids' activities such as crafts and homework. Though it's child-friendly, it also has a style that the adults in the family can enjoy when the mess is easily tidied away at the end of the day.
Collaborative Post.