How To Raise A Bilingual Child
|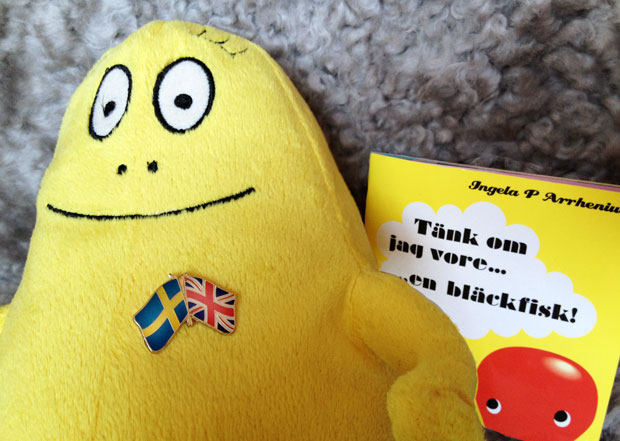 How To Raise A Bilingual Child
My husband is English and I'm Swedish. Our toddler daughter is both so we are raising her with both languages which should make her bilingual quite easily. Children learn languages so well when they are really young and if you have the option to introduce more than one language it's a brilliant gift to give your kids. This post is about what we do to encourage both languages.
One language each – I speak Swedish with my daughter and my husband speaks English. It's a good idea to be consistent with this to teach her that she should speak Swedish with mummy and English with daddy. It really works and she changes words that are really similar depending on who she's speaking to. The word for "more" in Swedish is "mer" which is almost the same but she changes it depending on who she's asking. The overall household language is a bit mixed as I mainly speak English with my husband but with some Swedish thrown in because he wants to learn Swedish too. When I'm speaking with my daughter I stick to Swedish though for consistency.
Encourage both languages – We stick to our own languages but also encourage her if she's using the correct words in the opposite language. Our girl is only 21 months old and she's learning lots of new words at the moment. Some things she says in English and some things in Swedish and it's important to not make her feel like she's making a mistake or saying something wrong. That's why I still encourage her to say her English words for things even if she's just with me. I'll tell her that she's right but also tell her what the Swedish word is, encouraging both. It's not a competition for which language wins — it's important that both languages get space and time to develop and sink in. When she's bigger and understands more, we'll work on separating the languages further.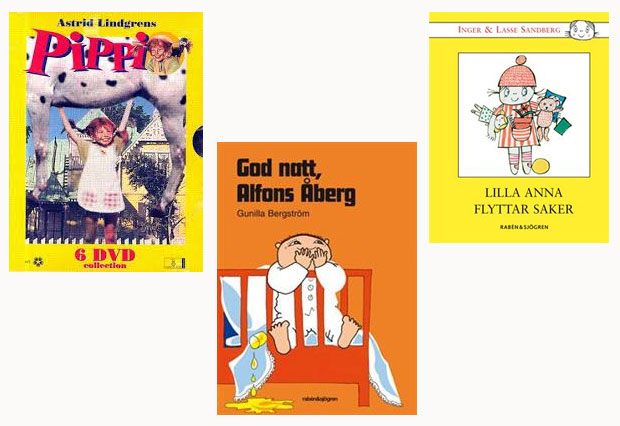 Get lots of media in both languages – When reading about bilingual children you often hear the term minority language but I don't really see Swedish as a minority language since we use it all the time. One of the best ways to learn languages is to read books, watch films and listen to audio in the language you're trying to learn. It doesn't matter what age you are — it really works. My sisters and I learned English from TV before learning it again at school which gave us a great head start. It's easy to get books, music and DVDs in English from the library and Amazon but it takes a bit more planning to get hold of things in Swedish. Swedish is not a big language and there's no Swedish section at our big children's library. When I know we've got a trip to Sweden booked or a member of my family is visiting us soon, I go online and order books and DVDs in Swedish to get delivered to my mum's house and then bring them back here. YouTube is brilliant and you can find lots of films and TV-shows in many different languages there. I managed to find a Swedish/English nursery rhyme CD from Amazon too which is brilliant. We've even got a Peppa Pig DVD in Swedish — Peppa Pig's name is Greta Gris in Swedish.
Culture matters too – Culture is a big part of language learning and you can help your children feel connected with their other country by taking part in traditions and celebrations that you grew up with. We do Christmas both ways, for example, and show her traditions from both sides of our family. More modern culture is very important to me and I try to make sure that my daughter knows the books, films and their characters that are famous in Sweden and part of that cultural heritage. We'll probably live in Sweden when she's a bit bigger and then that will make her feel more connected to other kids.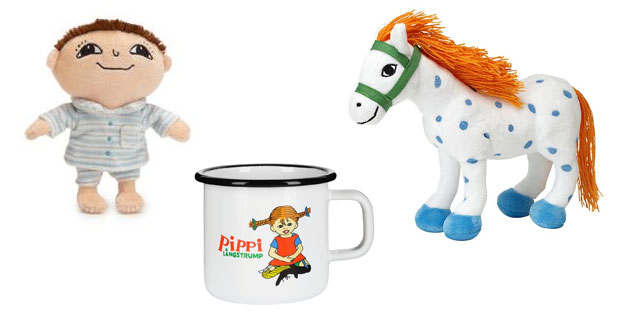 Keep it up – The most important thing is to keep doing it. If it's your native language it's not that difficult and it should come naturally speaking it with your children. A second language is such an asset and will be very beneficial to your children's lives — now and in the future.
Currently our girl seems to understand Swedish better because I spend the most time with her but she seems to know how to say slightly more English words than Swedish words because she watches more English TV-shows and has more English books. Plus everything else around us is in English since we live in England. I feel like it's working really well and that she's learning both languages easily. I've had some negative comments from people who don't think we can do it because they've failed themselves or know someone who did. Like with most things in life, if you really want to do something and are willing to put the effort in, you can and will do it.