How to Set Up Your Home Office for Healthy Working Habits
|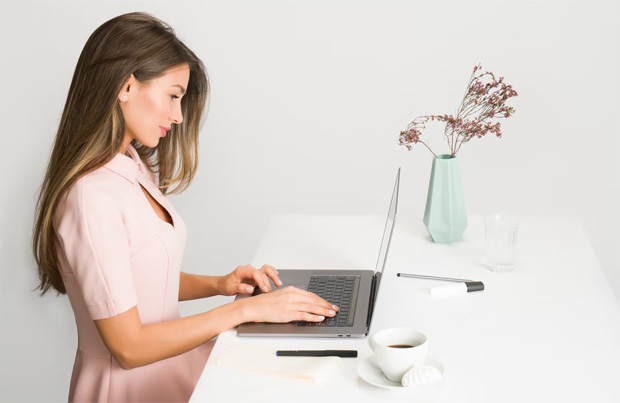 How to Set Up Your Home Office for Healthy Working Habits | AD
Over the past few years there's been a huge rise in how many people are working from home. The pandemic meant that people who could work from home, had to work from home and now that the world is beginning to be a bit more normal again, lots of people are choosing to continue to work from home full-time or part-time as they've realised that it's an option that works well for them.
When your home office is your main office, it's important that you treat it in a professional way too and make an effort to make sure that your office will inspire not only productivity but also healthy working habits.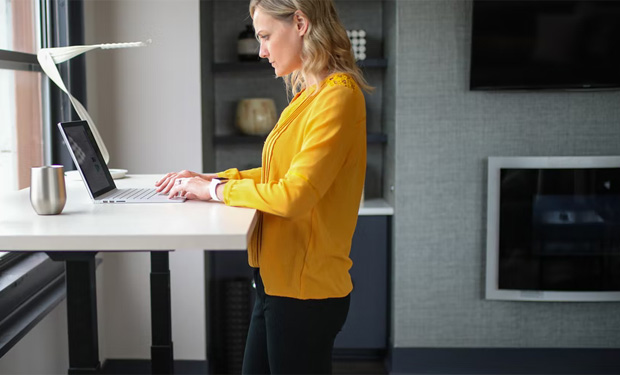 Invest in a standing desk
For a more permanent working from home situation, you can't sit at the kitchen table or on the sofa with your laptop as working like this will soon leave you with neck and back pains. Plus, you never feel very professional working while slouched on the sofa which is likely to reduce your productivity.
If you feel that you'll be working from home a lot, you need to have a proper desk set up as a home office. Ideally, this would be in a separate room which is the best way to separate work and home life and create a professional working environment within the home. It's not always possible to dedicate a full room to a home office though and, if you can't, then choosing a part of a room to use as a home office also works well as long as you keep the boundaries clear – don't start piling up laundry on your desk or storing your kids' toys in the working area, for example. Desk divider screens can also be a helpful addition to a home office setup, providing privacy and reducing distractions, especially if you share a workspace with other family members.
Going for a standing desk is a great way to support healthy working habits. Adjustable standing desks allow you to sit when you want to and stand when you want to, adjusting the
height to fit your needs perfectly. We all know that it's not good for us to sit down all day and a standing desk encourages us to stand and move more throughout the working day.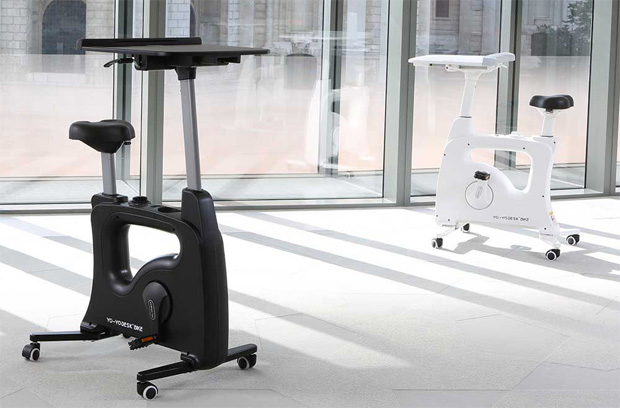 If you want to move even more throughout your day, you can even get a desk bike which is exactly what it sounds like – a desk with a bike. Here, you can see the Yo-Yo Desk Bike which is what we have as an extra workstation in our home. It's an award-winning product that lets you convert passive time into an exercise opportunity – ideal for use during meetings or work tasks on your laptop or tablet. You can also use it during your leisure time or break time to get some more exercise in.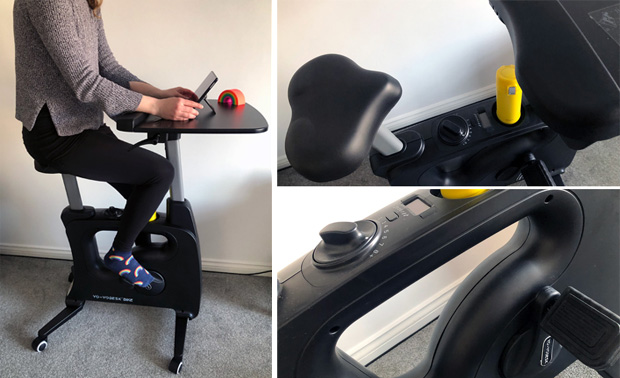 The pedals are quiet and smooth, and you can easily adjust the use to swap between sitting, biking, and standing. The height of the seat and the desktop is adjustable, and the desktop can be moved forwards and backwards too to ensure ergonomic comfort. The desk bike has 360-degree castors so that you can wheel it between different rooms if needed. There's also a handy space for a water bottle. You can choose between 8 different resistance levels and track your activity on the screen.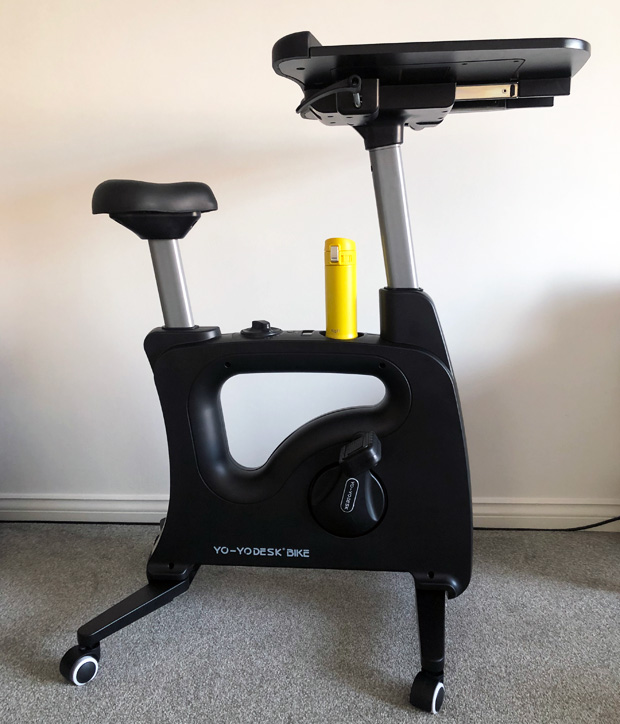 A desk bike is a great way to be more active at work and getting two things done at once, leaving you with more free time to enjoy after work.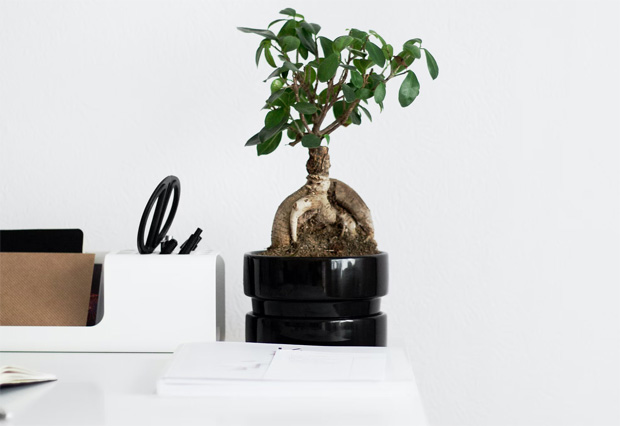 Keep your office fresh, tidy, and organised
The rest of the room or working area is important too. Make sure you keep the desk and the rest of the office tidy and clean. End each day with a quick tidy-up so that you can start each workday with a neat office that will inspire your productivity and get you in the right frame of mind. Ensure that you have enough storage space for everything you need to do your job whether these are files or computer gadgets or other items. Install shelves or drawers to store things away to reduce visual clutter.
Let as much natural light into the room as possible and air the room out at least once a day when the weather allows to ensure good air quality. A few well-chosen plants are also a great way to purify the air in your home office.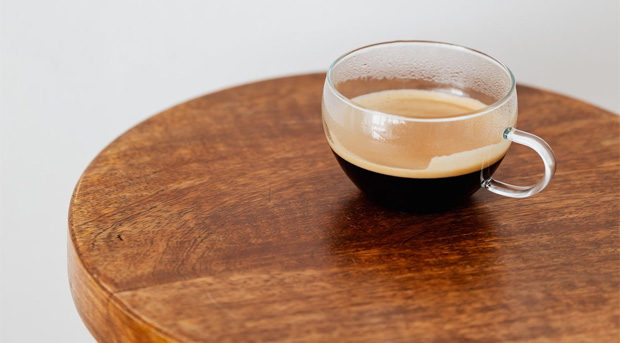 Set up a take a break reminder
Regular breaks are an important part of a healthy working day. If you tend to keep working and not remembering to take breaks, set up a break reminder on your computer or phone to nudge you to have some breaks. Use these to fill up your water bottle (it's a good idea to keep water on your desk to remind you to drink throughout the day), make a healthy snack, do some light stretching or pop into your garden for a few minutes if the sun is shining. Make sure you take a longer break at lunch time to sit down and eat somewhere that's not your desk. A little lunch time walk is also a great way to boost your energy levels and productivity.
Collaboration. Contains a sponsored link.