How to Wash Activewear – The Correct Way
|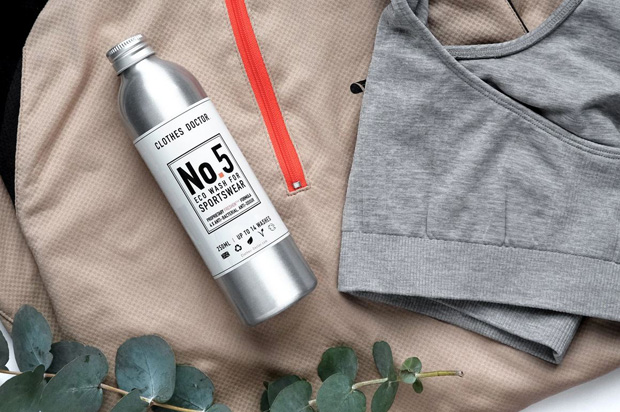 AD | How to Wash Activewear – The Correct Way
The best way to keep your clothes looking their best and to make them last as long as possible is to wash them the correct way. Different materials need different types of care and activewear is an area that needs a bit of special attention.
Until recently, I hadn't really given this much thought because I'm not a very sporty person, but since I started walking and hiking more in my everyday life, I have invested in some activewear leggings that I want to keep nice for as long as possible.
The thing with performance fabrics is that they're quite delicate but they can also get quite dirty if you're doing intense and sweaty activities or if you're out in muddy conditions for a hike, for example. This can make washing your activewear feel a bit complicated as you want to ensure that the items get a thorough clean while also protecting the delicate fibres.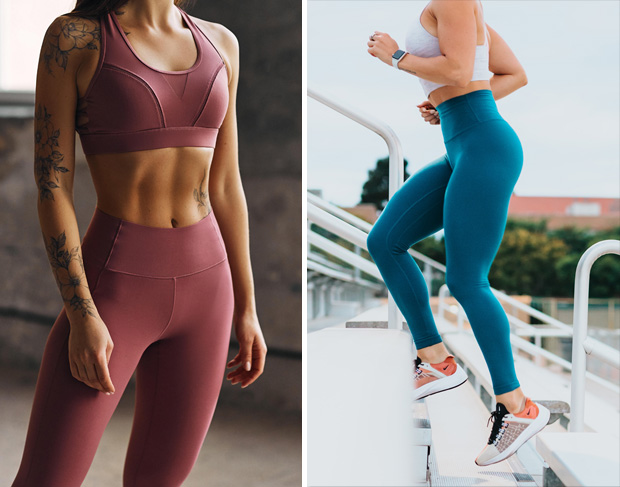 In this article, we are going to look at how to wash activewear the correct way to keep them looking their best for a long time.
The process starts as soon as you take your sports clothes off your body. If they are wet or damp (from sweat or rain, for example), wash them as soon as you can or, if you have to wait, hang them up to air dry until you can wash them to avoid a build-up of bad smells and bacteria. Never leave them in a gym bag and don't shove them into the laundry basket if they are damp.
Next, when it's time to wash your gear, turn everything inside out as this will help protect the fibres. This is also makes sense because it's usually the inside of the activewear that is the dirtiest as it is what has been in direct contact with sweaty skin.
It wouldn't be economical nor environmentally friendly to wash each outfit on its own but be careful not to overfill your machine either to ensure there's enough space for your clothes to move around to get a good clean.
For activewear of all kinds, a specialised liquid detergent like Clothes Doctor No. 5 Eco Wash for Sportswear is a great choice! Powder detergents can be hard to get completely washed out and sometimes leave a residue on synthetic fibres. This eco-friendly liquid detergent from Clothes Doctor provides a powerful clean and has been specifically designed for synthetic fibres. The refreshing scent with lime, peppermint, eucalyptus and lemongrass is invigorating and deodorising. You only need a small amount for each wash too as it's highly concentrated.
Clothes Doctor discount code: enjoy 10% off with my code CDAMR10OFF
Lots of modern washing machines have washing programmes specifically for sportswear so, if your machine does, choose that option. If not, opt for a cooler wash and reduce the spin to protect the fabrics. Activewear dries so quickly anyway so a high spin setting is not necessary. Always air dry your activewear clothes as this will help ensure they are properly dry and help them last a lot longer too!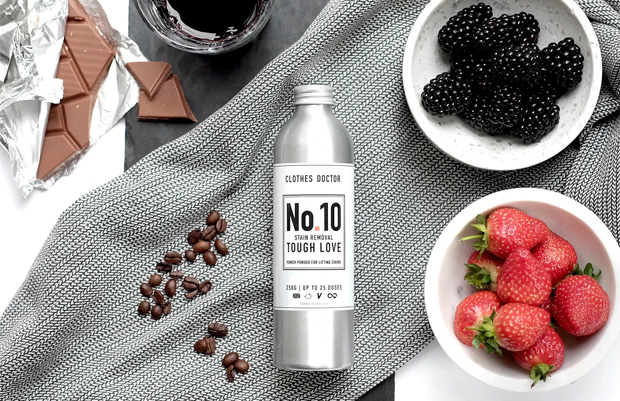 If you have any stubborn stains, you can use a stain removal product like Clothes Doctor's No. 10 Tough Love Stain Removal as a targeted treatment or for soaking an item in before the wash and for any extra sweaty clothes, you can add some baking soda or vinegar to the wash for an extra boost.
Never add fabric softener to sportswear washes as this would create a barrier that locks smells into the fabric and will prevent moisture from evaporating.
Since starting this wash routine with my activewear, I can see and feel such a difference in the clothes. They're softer, cleaner and look great!
Collaboration. Features gifted samples from Clothes Doctor. As always, all thoughts and opinions are my own.