Instagram Stores for Your Last-Minute Holiday Buys
|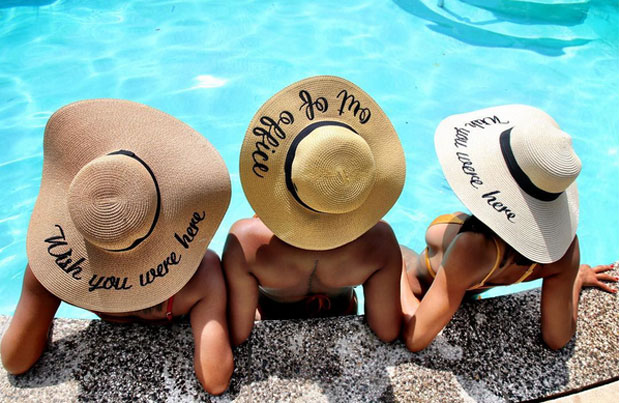 Instagram Stores for Your Last-Minute Holiday Buys
It is finally summer and hopefully you've got a sunny holiday planned at some point. How's the wardrobe situation? Have you got everything you need to feel great on the beach, for nights out and having fun in the sun?
I love shopping online for most things as it's usually so easy and you can almost always find special offers. You can shop at any time of the day and many shops offer next-day delivery and easy free returns so that's much easier for me than going into town or heading to a shopping centre with the kids… More fun and more relaxing too!
Visiting Instagram stores is a great way to discover new brands and find cool items — just shop while you scroll! I've found lots of children's wear brands like this but not shopped for myself yet.
Here are some Instagram shops recommended by DLM for really summery pieces:
Pool Party UK
For Pool Party UK, it's all about swimwear and they make lots of super-cute slogan swimsuits to suit all kinds of moods, styles and holidays. Mermaid, cocktails, heart breaker — choose your favourite or order custom made ones for your friends and yourself.
KJ Style Boutique
For KJ Style boutique, it's all about holiday glam and embracing your beautiful curves and flaunting them with body-con dresses, cut-out maxis and sexy swimwear. The things from this shop help you show off your beautiful body whether you're relaxing by the pool or are out with your friends at night.
Motel Motel Swim
Motel Swim is a sub-brand of Motel Rocks and, as the name suggests, they're all about swimwear. They have some of the cutest bikinis and swimsuits on the market and have lots of choices for all shapes, styles and preferences whether you like daring cut-outs or more classic vintage style one-piece options or anything in between, you'll find something you love here. I love this monochrome striped swimsuit! Their whole feed is very cool and gives out all the summer vibes with lots of pastels, sunshine and retro shots.
Sonya Bee Boutique
Sonya Bee's Boutique has everything you need and is perfect if you like bright colours and bold prints. You'll find party dresses, swimwear, day wear, beach cover-ups, jumpsuits, hats and more! There are only a pieces on sale at the moment though.

Lemon Lunar
Lemon Lunar is the place for nightime wear for your holiday and is the place to go if you love the Kardashians and their confindent styles. The shop specialises in glamourous body-con dresses, slinky camis, draped maxis and bold swimwear. The favourite colours are gold, silver, black, white and burgundy but you'll also find bright orange and yellow dresses perfect for summer.
Research provided by DLM, letterbox distribution company. Images from brands' Instagram accounts.
Collaborative Post.