Join in with Sudocrem's My Little Masterpiece Campaign
|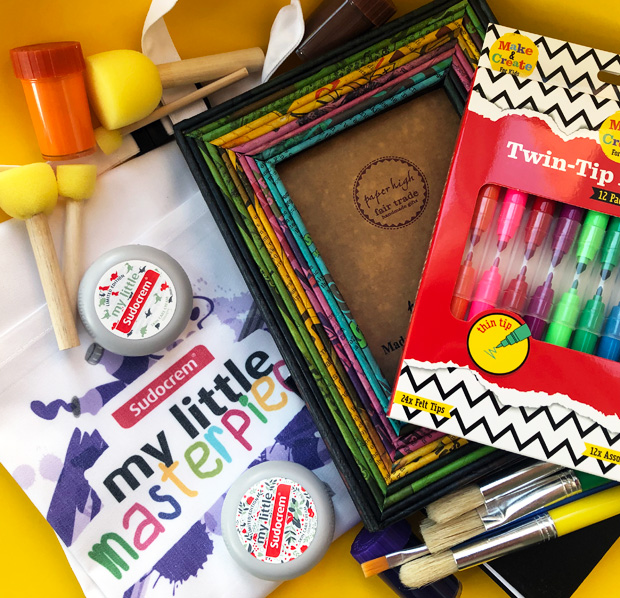 Join in with Sudocrem's My Little Masterpiece Campaign | AD
Sudocrem currently have a fun project running that is all about encouraging children to swap their screens for spending more time outdoors or doing creative activities like painting or drawing picture or building dens.
The project is backed by artists from all around the world to help come up with ideas for art projects that kids can enjoy doing with little equipment required. You can find tutorials and guides in the Sudocrem's School of Art hub on their website.

"With the help of artists like Eliza Southwood, Joy Pirkle, Lucy Cran, Bill Leslie and others and they're going to help children to create their own little masterpieces, give away lots of special art kits and provide schools with hundreds of brushes and pots of paint."
Join in for a chance to win!
Encourage your own little ones to get creative and make a piece of art themselves to enter the fun My Little Masterpiece competition. It could be anything creative – a collage, painting or drawing for example. Head over here to submit your little one's masterpiece for a chance to win £500 LovetoShop holiday voucher, £250 worth of craft prizes, a 12-month supply of My Little Sudocrem and the chance to have your little one's art on pots of My Little Sudocrem in 2023. You can also enter via Instagram, Facebook, or Twitter by using the hashtag #MyLittleMasterpiece and tagging @Sudocrem. The competition is open until the 31st of July 2022, 11.59pm.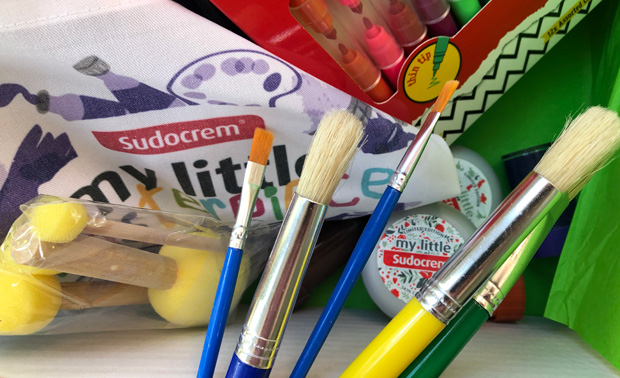 "Sudocrem is passionate about encouraging families to lead healthier lifestyle and art is not only great for boosting creativity but it's also really soothing."

– Nick Lang, Sudocrem
My girls all love a bit of screen time but luckily enjoy art & crafts and exploring and playing outdoors even more. They had lots of fun creating their own little masterpieces for this campaign. They all used the same three colours of paint and the same tools to create these pictures. You can see the age difference in execution!
From the left: My youngest has just turned three (her painting is of "muddy puddles"), my middle girl has just turned 6 and my eldest is 8. They all have different art styles! We've not had any liquid paint for a long time so they all enjoyed using it.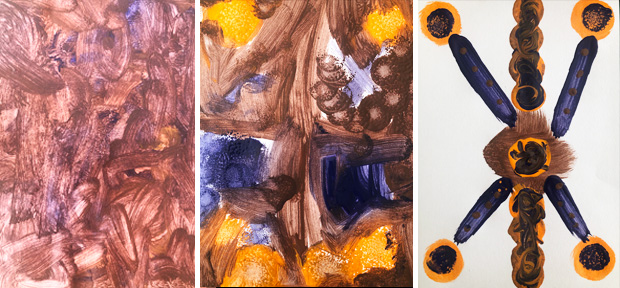 Collaboration.