Kinetik Non-Contact Thermometer Review
|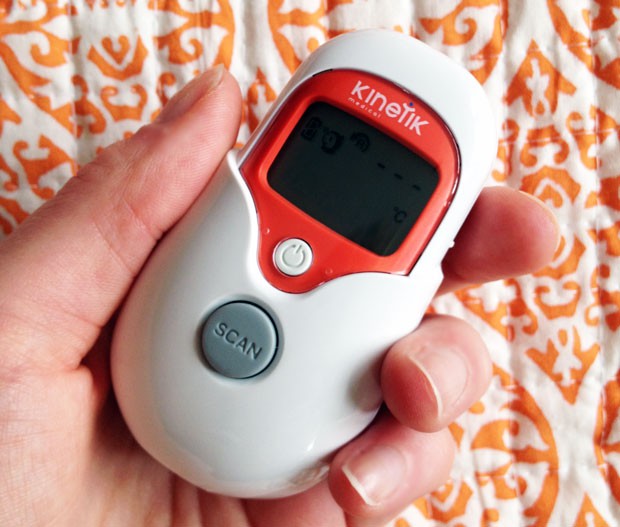 Kinetik Non-Contact Thermometer Review
This non-contact thermometer from Kinetik offers you the quickest and most accurate way to check your child's temperature. It's suitable from birth and is ideal for taking a sleeping child's or a small baby's temperature without waking or upsetting them.
The Kinetik thermometer is small and compact, it's easy to use and provides an instant, accurate and non-invasive reading. My daughter quite likes her in-ear thermometer but I can't use that on her when she's asleep without waking her up and once she's up, she can be difficult to re-settle — especially when she's ill — so being able to take her temperature without even touching her is brilliant. I know that a lot of children do not like any kind of thermometers that touch them so this product is perfect for them too.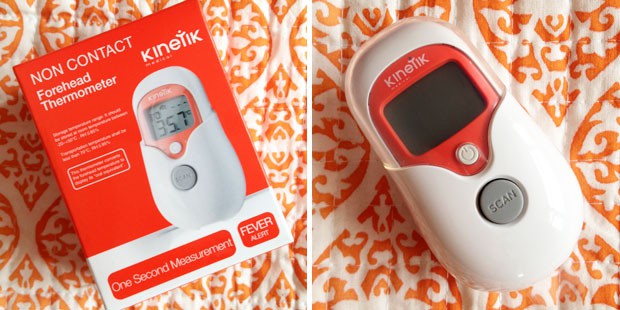 You can also use this thermometer to read room temperature — something new parents often worry about — and to read surface temperatures such as bath water or milk. It's very convenient to have a product that can do all these things to let parents keep track of their child's temperature and to help them adjust the temperature of their child's room, baths and warm drinks.
A non-contact thermometer is the most hygienic way to measure temperature and the Kinetik Non-Contact Thermometer can be used on the whole family without waking anyone up. It only takes one second to get an infra-red reading which is amazing. It has a built in fever alarm and a 25 reading memory to help you track temperature readings. You can choose to have the temperature displayed in Celcius or Fahrenheit.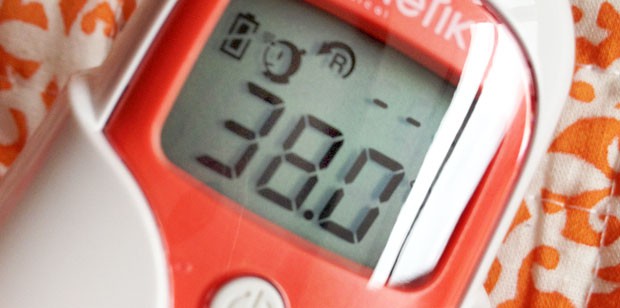 I find the Kinetic Non-Contact Thermometer really user-friendly and the readings seem very accurate. It's comfortable to hold and easy to take with you thanks to its compact size and protective cover. The design is lovely too and it looks nice stood up on a shelf, kept within easy reach or for reading the room temperature.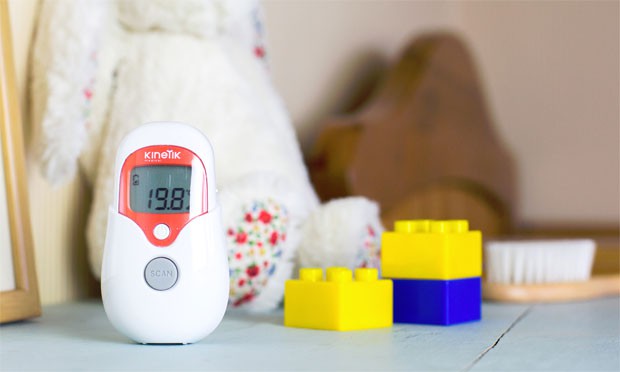 Read more about the Kinetik Non-Contact Thermometer here and buy from Amazon.co.uk, Argos, Tesco, Sainsbury's, Co-operative, Morrisons or Asda. RRP is £19.99.
We were sent this item for this review. As always, all my reviews are 100% honest and all thoughts and opinions are my own.