Koo-Di Seat Me Safe Travel Seat Review
|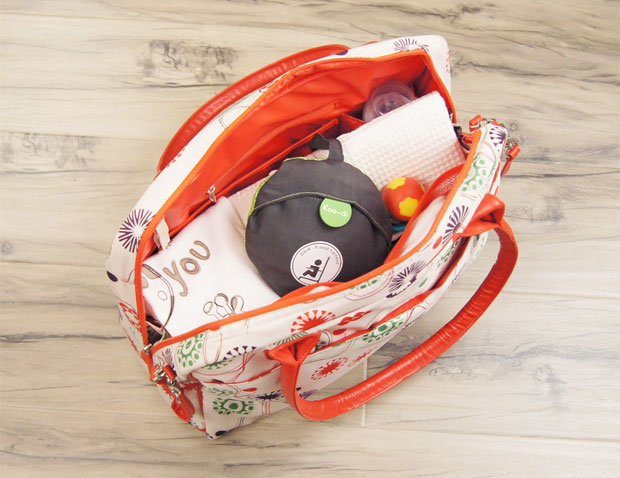 Koo-Di Seat Me Safe Travel Seat Review

Since I started looking at baby products when I was planning my first pregnancy a few years back, I've always been attracted to products that are extra clever — items that make parenting easier and that you can tell have have been designed with children and parents in mind.
Koo-di's Pack-it! range contains loads of products like this. It's full of items that are really handy to have with you when you're out and about and they all pack away neatly into small bags that you can hang on a stroller handle or fit in your changing bag. There are sun covers, rain covers, an infant carrier cover, a hip carrier, a rain poncho, eat & play smock, a travel blind, a storage bag for prams and the item we have — the Seat Me Safe Travel Seat for babies and toddlers.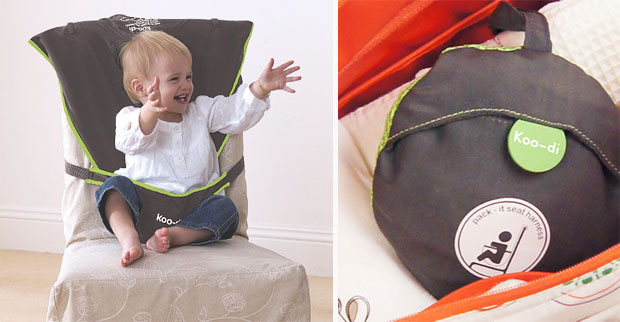 We love going to restaurants and travelling with our toddler and this is so handy to have with you in case there's not a high chair available at your destination. It's also great for when we are visiting the grandparents as they don't have a high chair either. We only eat at their house a few times a year so it's not worth it for them to have one on their own.
The Seat Me Safe Travel Seat can quickly be fitted to most dining-room chairs and is an ideal solution for babies and toddlers who can sit steadily but need a bit of support to stay in their seat. It packs away neatly and easily into the integrated pocket that you can then hang on your push chair or put in your bag.
It's suitable for use from around 6 months or when your baby can sit steadily to about 30 months so it's got a long lifespan of use. Of course, items used when eating can get dirty quickly but that's not a problem as the Seat Me Safe Travel Seat can be washed in your washing machine at 40 degrees.
We bought ours in store from Boots but this product is available in many shops that sell baby items and also online from Amazon.co.uk or from Koo-di's online shop. It costs £10.99.
Photos are from the Koo-di website. The post contains a sponsored link.