Le Petit Ballon Wine Subscription Service Review / Spring 2017
Le Petit Ballon Wine Subscription Service Review / Spring 2017

Back in November, I tried a wine subscription service from Le Petit Ballon and I've just had a second box. I love trying new products and love wine so it's perfect for me. My husband and I really enjoyed our first box and our second one was lovely too.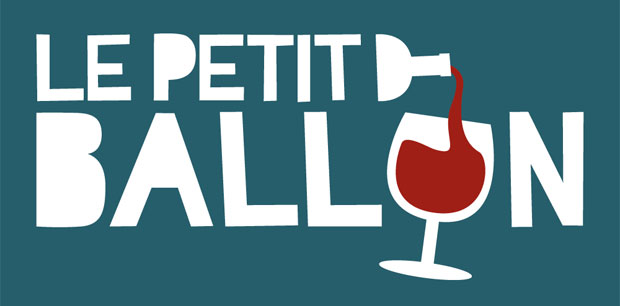 Here's a little summary of how the Le Petit Ballon Wine Subscription Service works:
Every month you receive two bottles of wine carefully selected to match the profile that you've provided by taking a wine quiz when you sign up. The wines are chosen by expert Jean-Michel Deluc, former Sommelier Chef at The Ritz.
In your wine box, you also get The Gazette magazine which is a lovely little publication that tells you everything there is to know about wine without all the waffle!
You also get a card with information about the wines in your box and access to tasting advice and tips in the form of posts and videos.
You can also enjoy 20% off the range to stock up your wine cellar if you wish.
All this from the comfort of your own home as the package is delivered to your door each month.
There are two monthly subscription options: Grape Expectations (£24.90) with two great value wines or Age of Raisin (£39.90) with two prestigious labels for connoisseurs
You can pause or cancel your subscription at any time.
Overall, I'm a red wine kind of gal and in my first box, I chose to just have red wines. When summer comes around I do like to have the occasional rosé or white so I decided to not limit myself to red when trying a second box from Le Petit Ballon.
In this second box, I received a red wine and a white wine. Look at the gorgeous wrapping of the red one! It would make an amazing gift to a host of a party or dinner! I almost didn't want to open it…just almost.
The actual wine didn't disappoint either! It's a well-rounded, fruity and quite intense and powerful red wine from Chile. Las Ninas Mapuche 2015 is a delicious and juicy blend of Carmenère, Cabernet Sauvignon and Merlot and would work well for most occasions whether it's a long weekend lunch, a family BBQ, a full roast or a cheese board. It's really versatile!
The white wine in the box was a Sula Vineyards Sauvignon Blanc 2016. It's an Indian wine! I don't think I've ever had a wine from India before so I was really interested in trying it out.
The sun illustration on the bottle is perfectly suited to represent the wine that is fruity, golden, citrusy and exotic! It's light and refreshing and wonderful with a summery meal — BBQs, lots of veggies and creamy cheeses like goat's cheese. Very tasty! I'll keep an eye out for other Indian wines to try as we really enjoyed this one.
Another brilliant wine box from Le Petit Ballon! The wines fit our tastes well and it's so much fun trying surprise wines that you might not have chosen yourself in a shop. I highly recommend the service to other curious wine lovers and it would also make a great gift.
I was sent a trial box to review for this post. As always, all my reviews are 100% honest and all thoughts and opinions are my own.