Lick Paint Review + Lick Colour Consultancy Service
|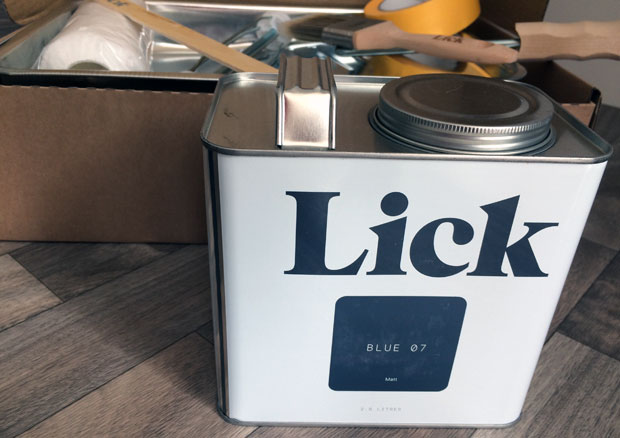 Lick Paint Review + Lick Colour Consultancy Service

Since we moved into our new build house a year and a half ago, we've not decorated much. You're supposed to leave the walls for a year or so after a new house has been built until they've settled. We have decorated the walls in the girls room (with a rainbow wallpaper mural and a rainbow wall sticker) but other than that they were all still plain until the other day. We have lots of fun plans for our new home, including building a built in desk for a new home office some time in the future. But first, the opportunity to collaborate with Lick and to try the Lick Colour Consultancy Service gave us the push to get started adding some colour to the walls in our home.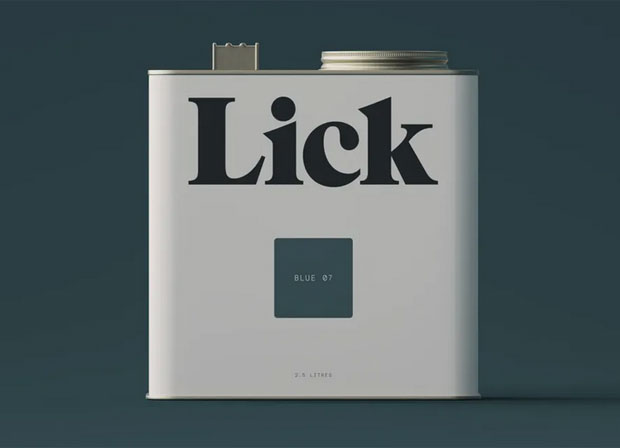 My husband and I had a look through all the designer paint colours available on the Lick website and narrowed down our choices to a few favourites and then settled on the one that we both liked the best. Our idea was to add a dark green-blue wall to our downstairs toilet as this is a small window-less room that needed a bit of something adding to it. We thought it was the perfect room to go for a bold feature wall with our chosen paint colour Blue 07 from Lick.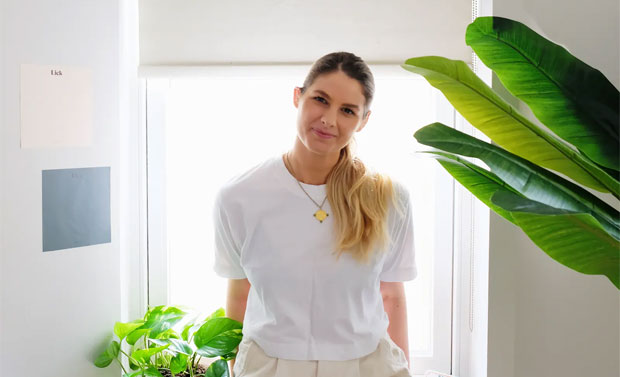 Lick Colour Consultancy Service
Before finalising our decision, I had a Colour Consultancy meeting with Tash Bradley, a colour consultant and colour specialist from Lick. We had a video call and I showed her the room and explained our plans and ideas. She spoke about the paint and showed me samples of the paint colour that we had chosen which was very helpful. She was so friendly and happy and an absolute pleasure to chat to. We had already decided on a colour but it was great to hear an expert's opinion too (luckily, she thought we'd made a good choice!). If you're struggling to choose a colour or are not confident in colour combinations or interior design details, the Lick Video Colour Consultancy will help you find the perfect option for your space and your taste.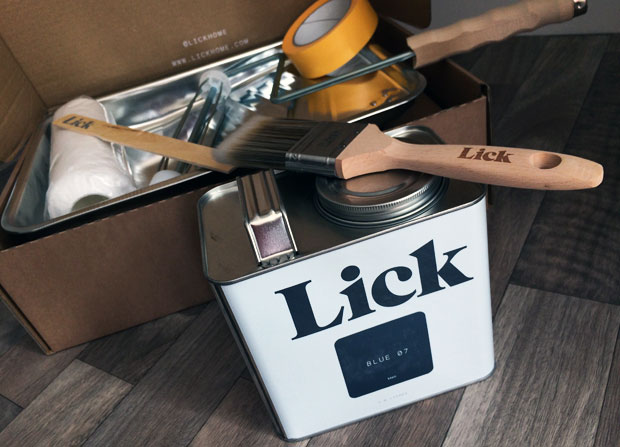 Lick Paint Review
Blue 07 is a "dark inky blue with touch of green" and pretty much exactly what we had in mind. It's bold and rich but also calming. We thought it would be perfect for our little downstairs toilet.
Lick's high-quality, low VOC paints are hard-wearing and wipeable which is a must for us with three young children. The exceptional quality means one coat is usually enough too which is great as you need less paint and less time!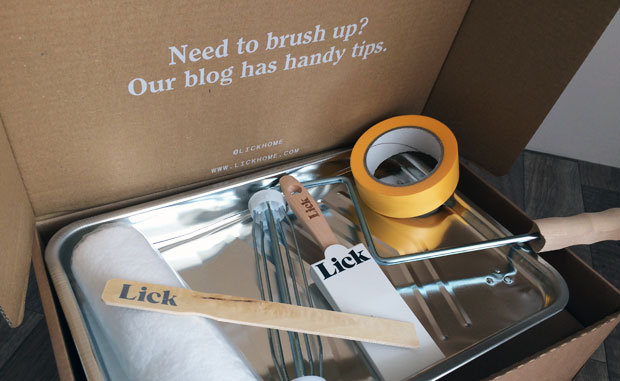 To help us get started with our make-over quickly, we also got a single-room painting kit that includes all the tools you need. The premium quality set includes:
9″ Lick Wooden Roller Frame
9″ Lick Microfiber Roller 2″ Flat Brush
2″ Lick Flat Brush
Yellow Lick Decorating Tape 38mm x 50m
9″ Lick Metal Tray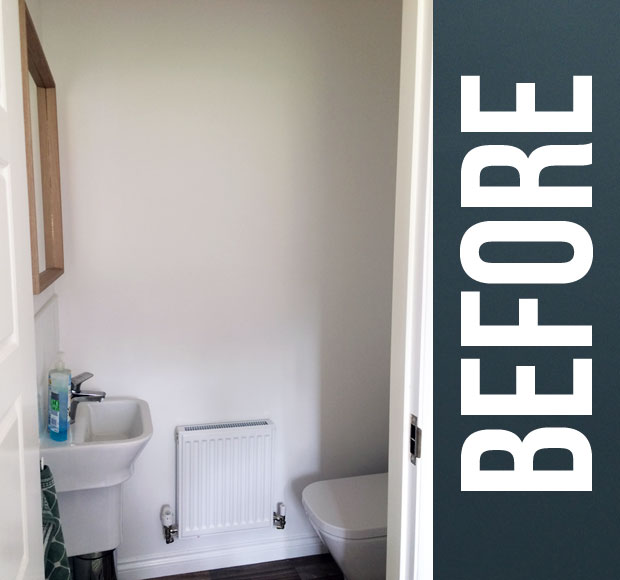 My husband did the painting (I can't be trusted to do that as I'm impatient and a bit clumsy…) and he said the paint was amazing quality. He was very pleased the he only needed to do one coat! He liked the design of the paint tin with its handle and raised bit for pouring but said a spout would've been even more useful as the paint still went on the top of the tin when pouring. The items in the painting kit were all great quality too.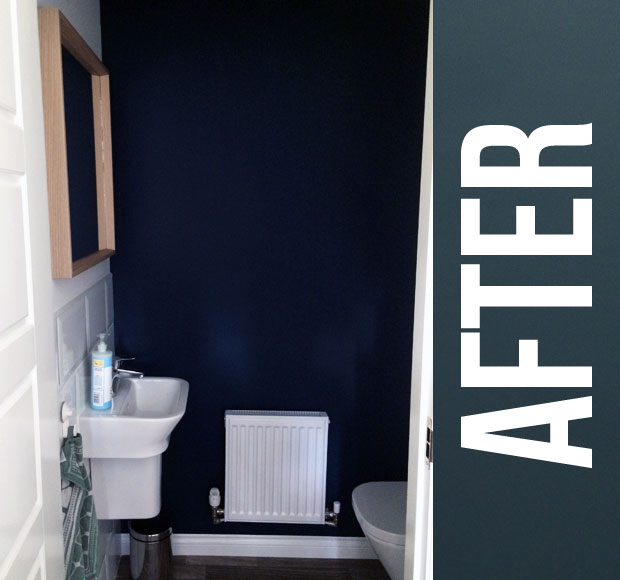 We were experimenting a bit with what was the best option for the tape. Some Google research said it was best to leave it on until the paint dried and we did this and that ripped some of the paint off which required a touch up with a small brush. Then we tried taking the tape of as soon as the painting was done and that worked much better so I highly recommend that option!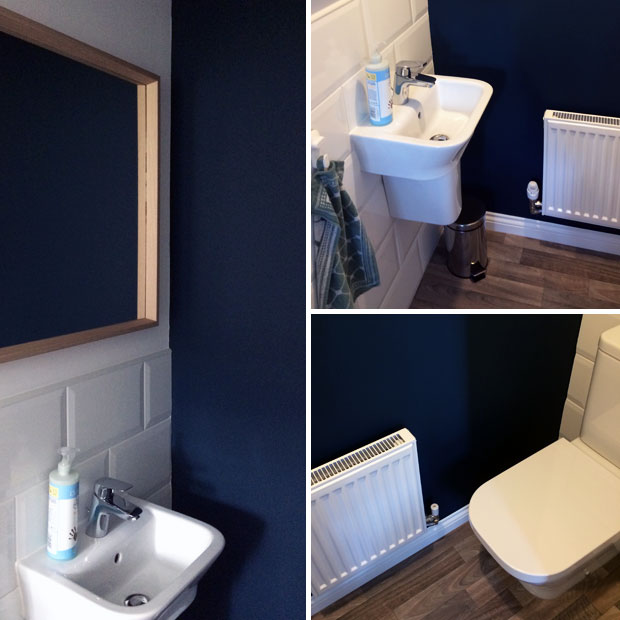 It's hard to show the true shade in this room as it's not got much natural light and our light bulb is a bit yellow (still looking for a new lamp for in there!) but luckily we loved the paint so much that my husband painted a wall in our en-suite too which has a window and some daylight! Below you can see the colour on that wall which is a true representation of what the colour looks like.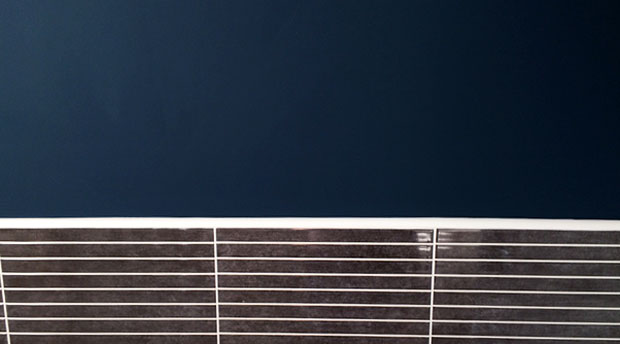 We're really happy with our home make-overs. What a difference a Lick of paint can do! This colour really makes the white tiles and the sink, toilet and radiator stand out too instead of all blending into a white background. We still have about half a tin left so we might be able to do one more project with this colour.
Consultation, paint and painting kit were provided in exchange for this review. As always, all my reviews are 100% honest and all thoughts and opinions are my own.