#LittleOneWears – Sweet Peanut Toddler Clothes
|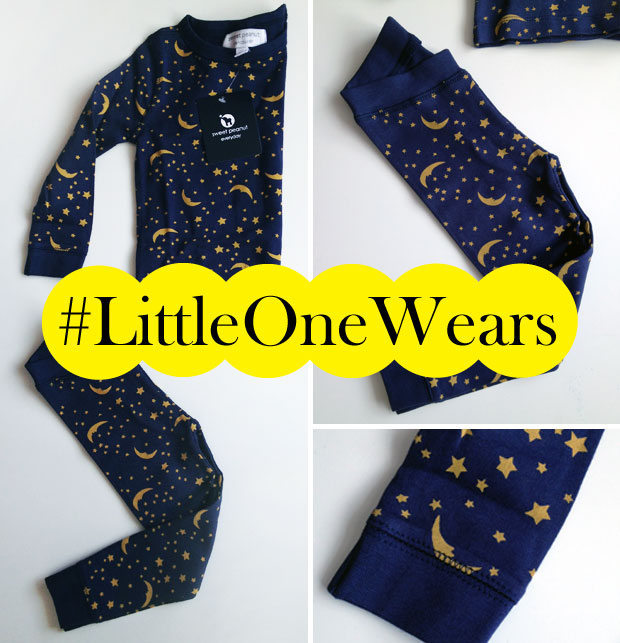 #LittleOneWears – Sweet Peanut Toddler Clothes
I recently showed you some lovely items that I ordered for my newborn from Sweet Peanut. If you missed it, you can see that post here.
Sweet Peanut make practical baby and toddler clothes. Their clothes are organic, soft, comfortable but stylish and playful, too.
 "We produce only the essential body styles in a complete mixing and matching first wardrobe and challenge ourselves every season to see how we can further simplify, streamline and create ease in the art of dressing a wriggling new babe." — the Sweet Peanut Clothing Company
The company offers two collections each year and these have their own unique seasonal colour palettes and patterns.  Sweet Peanut clothes are sold in over 1,500 boutiques and fine department stores throughout North America, the UK and Australia and online from SweetPeanut.com.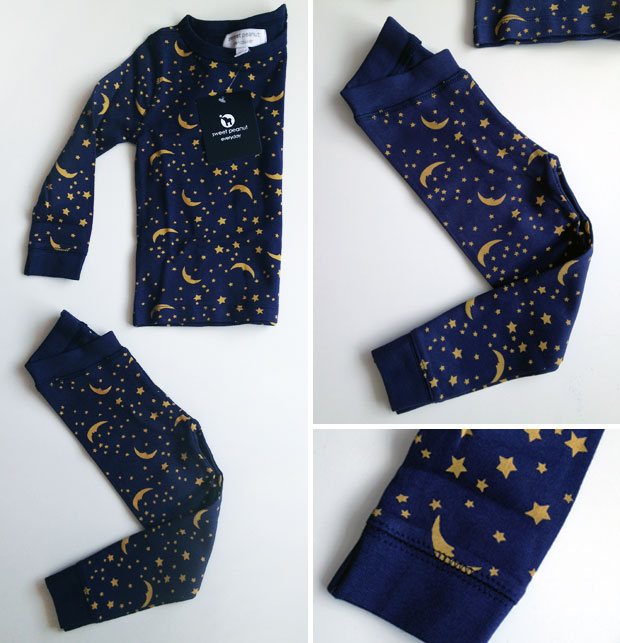 There are so many fun and beautiful patterns and colours to choose from and the range of basic clothes is perfect for children. For my toddler who is nearly 2 and a half, I ordered a pyjamas with the same pattern that the onesie for my newborn has. Now they can match!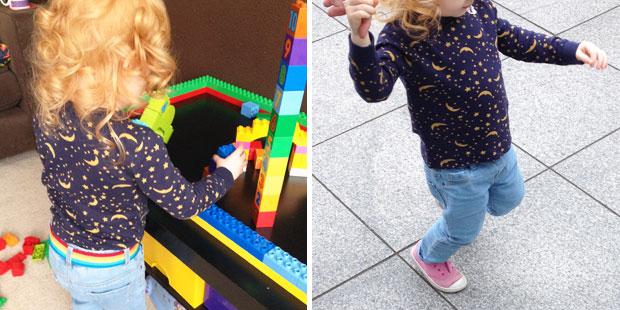 It's a long sleeved and long legged two piece pyjamas with the gorgeous Merlin print of golden stars and moons on a dark blue background. I love the print so much that I don't want to waste it on nighttime wear and use on in the daytime as separates instead. The pyjamas have a slim fit and the fabric is quite thick. The quality is lovely!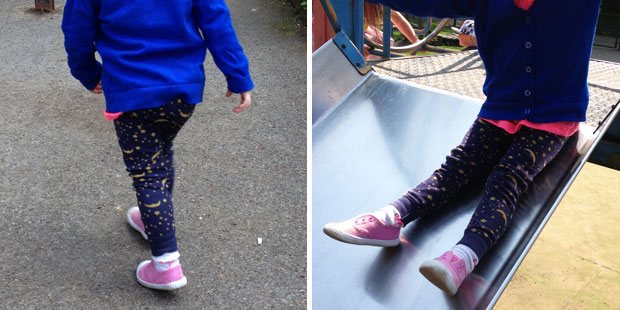 The PJs are super soft and made from 100% organic cotton. The seams are sewn flat to ensure there's no rubbing or chafing around the arms or legs. My daughter seems very comfortable in her items!
Like the onesie we ordered from Sweet Peanut, I would say the PJs are a bit smaller in size that other brands that we have. This set fits very snuggly on my small 2 year-old and we have size 2-3 years.

We were sent these items for this review. As always, all my reviews are 100% honest and all thoughts and opinions are my own.