Lost in the Clouds by Tom Tinn-Disbury | Gentle Story about Grief
|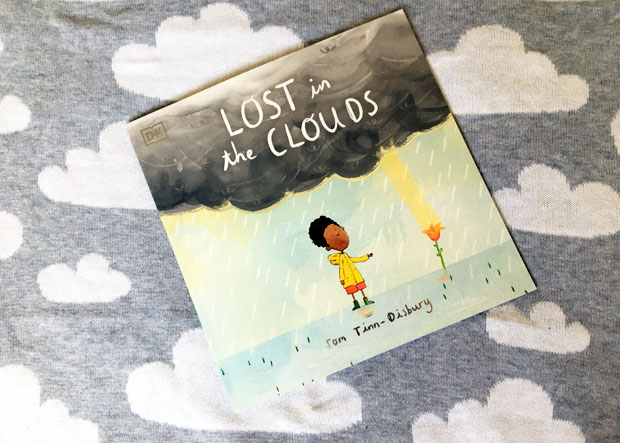 Lost in the Clouds by Tom Tinn-Disbury | A Gentle Story about Death & Grief
Books are a great tool for exploring difficult topics with children, a way to talk to them, help them open up about feelings and to let them know what they're feeling is something that other children go through as well.
Grief and understanding what is happening when a loved one has died is a very tricky and sad topic to discuss with children.
Lost in the Clouds is a new picture book by Tom Tinn-Disbury who is an experienced illustrator and author of children's books (The Caveman Next Door and upcoming My Summer With Grandad).
Lost in the Clouds, published by DK Books, is a book that has been sensitively written to approach and gently explore this topic and to teach children how to deal with the emotions surrounding the death of someone close to you.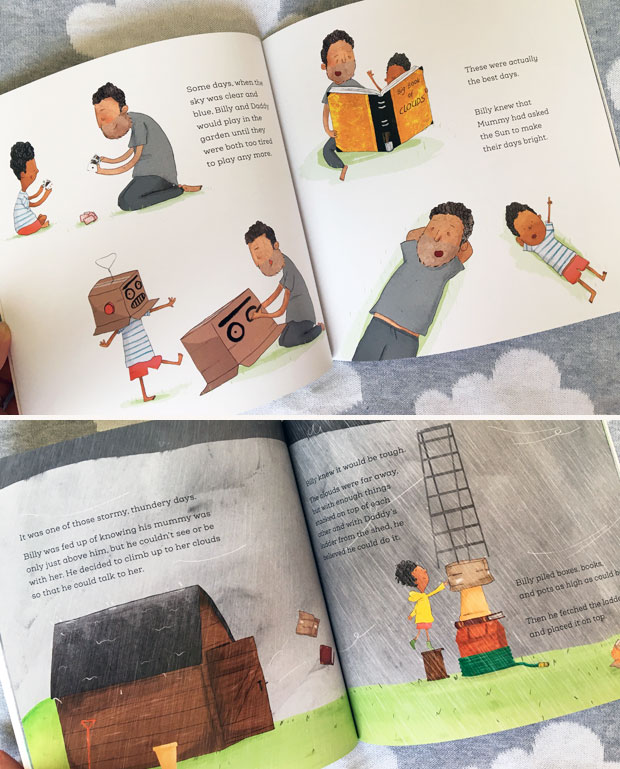 In this moving story we meet Billy who misses his mummy very much. She's in the clouds now and some days when the sun is shining, mummy's clouds are nowhere to be seen and these days are Billy's favourite days as that's when he plays with daddy in the garden all day while mummy lets the sun shine for them.
Not all days are like this though. Some days, mummy's clouds are dark and then Billy feels sad and alone…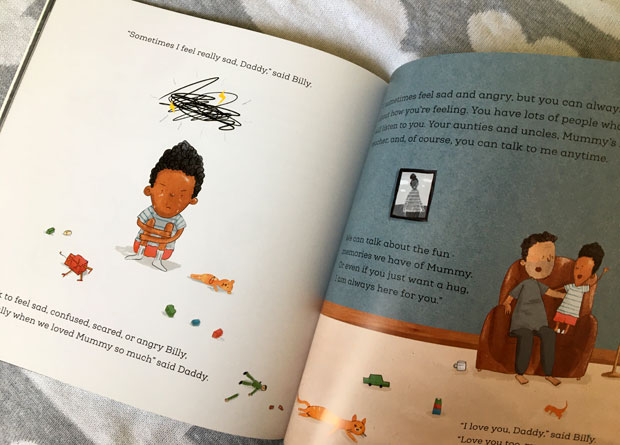 Lost in the Clouds is a beautiful and important book and especially well suited for children who are going through something similar to help them work through their feelings and grief. Other children can of course learn from the book too, to understand the world and feelings of others' better.
The book has lovely illustrations too and an informative section for parents to learn more about how to speak to their child about grief. Stacey Hart, expert on childhood bereavement and family breakdown, is the consultant for Lost in the Clouds.
Buy your copy of Lost in the Clouds from Amazon.co.uk.
This book was kindly sent to us for review. As always, all my reviews are 100% honest and all thoughts and opinions are my own.