Lubella by Ecopipo Cloth Pads Review – Regular & Night Time
|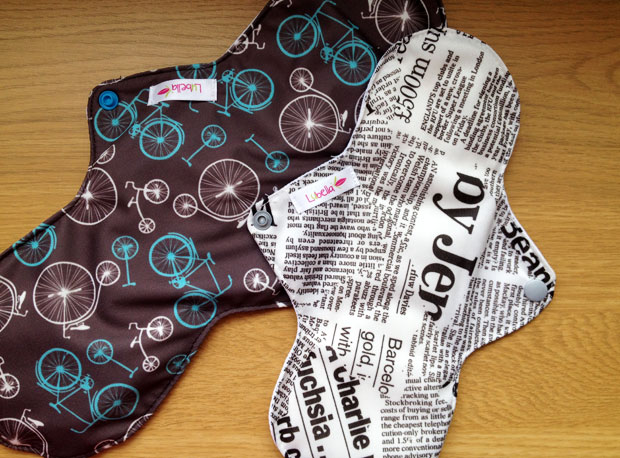 Lubella by Ecopipo Cloth Pads Review – Regular & Night Time
I've been using cloth pads for many years and love trying new brands. I'm currently testing a bunch of cloth nappy products from a brand called Ecopipo and they also make cloth menstrual pads that I've tried too.
While you're here – don't miss my huge Ecopipo Cloth Nappy Bundle giveaway! It's worth over £90 and full of goodies!
Ecopipo cloth pads come in three sizes — regular (£5.99), night time/postpartum (£6.99) and liner/mini sanitary pad (£4.99). I have the first two. There are several fun prints to choose from too. I have the Regular pad in Newsprint and the Night Time pad in Vintage Bikes. The patterned side is the back of the pad and the top side is white.
The outer layer is made of waterproof PUL which ensures that there aren't any leaks but it still lets your skin breathe, making you feel fresh and comfortable. The inside of the pad has three absorbent layers of bamboo and the layer nearerst your skin is made of microfleece that wicks moisture away, keeping you dry. This material is also very easy to wash.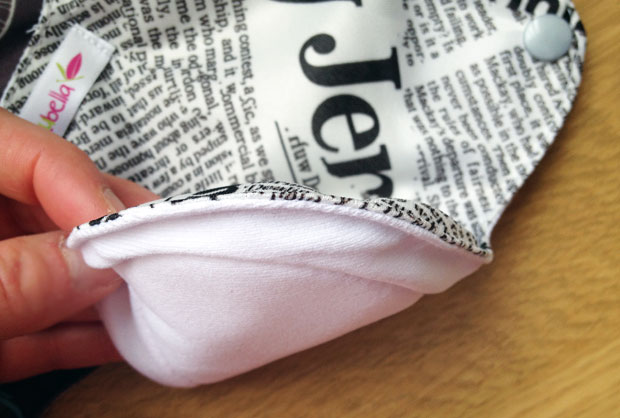 The shape of the pads is anatomic which makes them very comfortable to wear. The width is slim and the material feels nice against your skin. They're quite slim too but still very absorbent. You barely notice that you're wearing a pad! The wings and poppers ensure the pad stays in place. As always, I recommend wearing tight pants to aid this too.
The night time pad is longer to offer more protection overnight. It's perfect for my night time needs and the regular pad is great for daytime wear, offering good protection but with a more discreet size.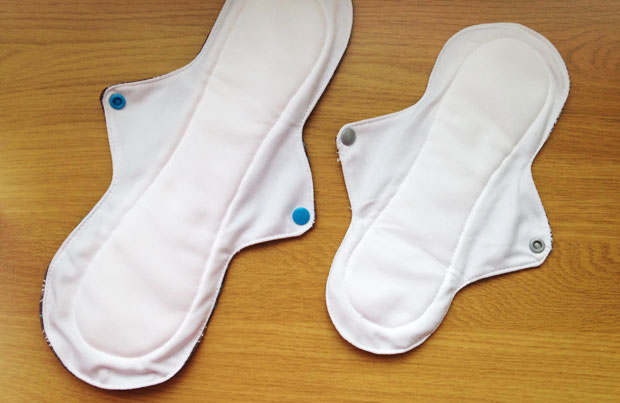 I was a bit concerned that the white top might stain but I'm pleased to say that the fabric seems to be very stain-repellent. I don't soak my pads after wear, but simply fold them in half and put them in a wet-bag until I put a wash on — usually within a day or two.
Then I hang the pads to dry. These Ecopipo pads dry very quickly — I think they're the fastest drying pads in my stash. This is great as it means you don't need to have a huge stash as you don't need to wait for your pads to dry for ages.
I'm very happy with these new pads of mine! They are comfortable, absorbent, wash well and dry fast. They're very affordable too!
Cloth pads are much better for the environment and for comfort too. They're not full of plastic and chemicals like disposable pads and they let your lady bits breathe too which is always a good thing! They are also cheaper in the long run as you can use them over and over for many years.
Buy your Ecopipo cloth pads here.
I was sent these pads for this review. As always, all my reviews are 100% honest and all thoughts and opinions are my own.