mifold – the Grab-and-Go Car Booster Seat Review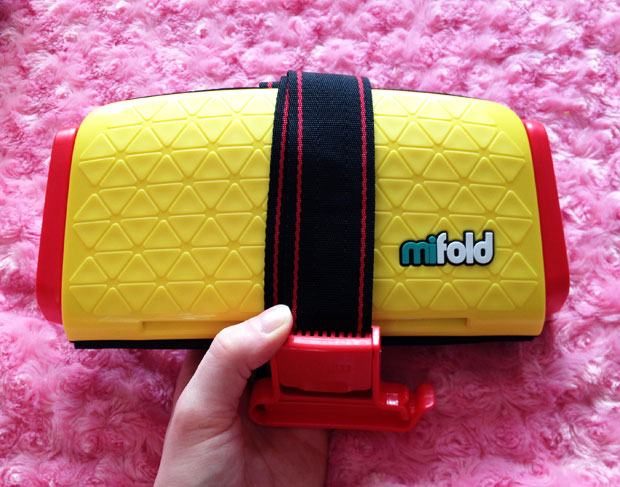 mifold – the Grab-and-Go Car Booster Seat Full Review

You might have seen me mention this clever product here on the blog or on social media recently. I posted an introduction here and included it in a post about family travel essentials here. The mifold Grab-and-Go Car Booster Seat is a revolutionary product and will make car travel with children of booster seat age much easier!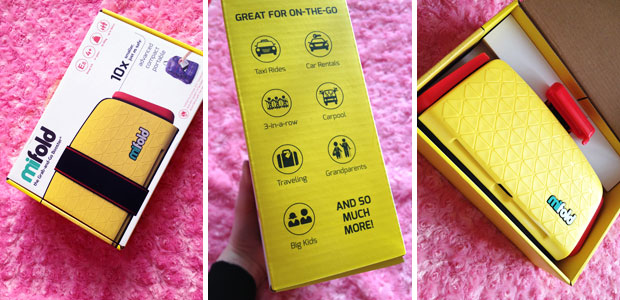 The mifold is a very compact and portable booster seat suitable for children from the age of 4 all the way up to 12 years. It's just as safe as regular booster seats and meets the highest legal standards for child restraint systems and is approved by the European regulation R44.4.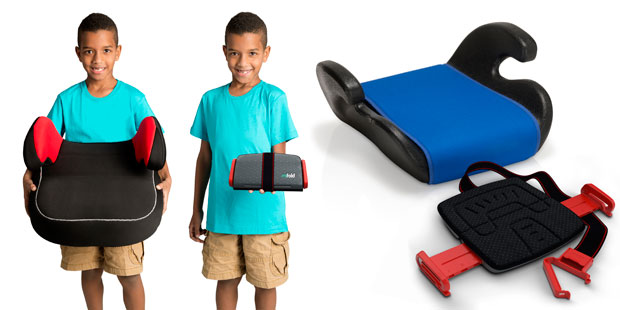 It's 10 times smaller than a regular booster seat which is amazing! It folds up to be even more compact and easy to take with you in your bag or store at home or in the car.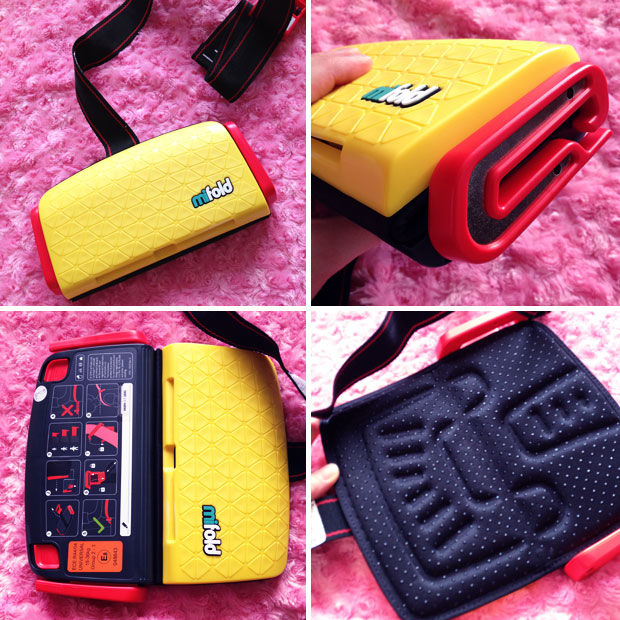 So how does it work? A regular booster seat lifts the child up to the position of an adult, while the mifold does the opposite and holds the seat belt down into a safe position. It holds the belt on the bones of the hips and away from the delicate stomach area and on the shoulder but off the face and neck for safety and comfort.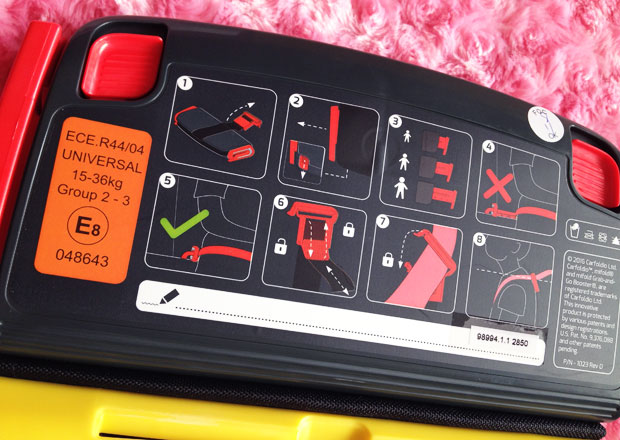 It's that simple! The mifold adjusts to fit the lap belt and shoulder strap correctly on your child and offers the right amount of restraint in case of impact. The red bits on the side have three different positions to fit children of different sizes and the shoulder strap clip is easily adjusted into place to fit the height of your child.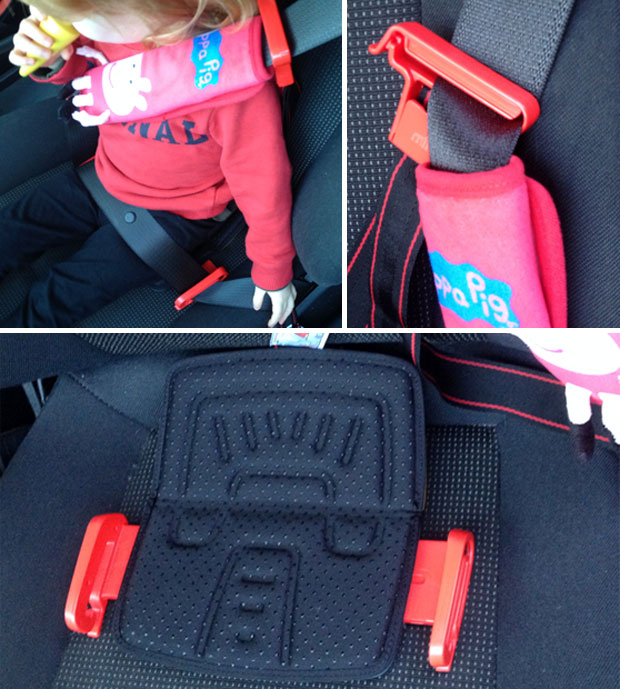 The mifold takes about 30 seconds to install per child and it's quite easy once you've practiced once or twice. I keep the instruction in our folded up mifold seat for easy reference and a summary is also printed on the seat. If someone else was using it, I would remind them that the colourside needs to face downwards because that wasn't clear from the instructions.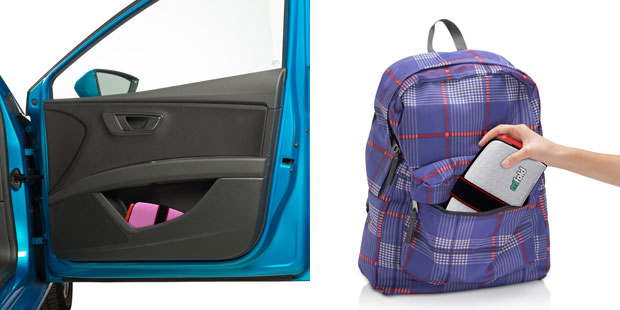 I'm very happy with the hold the mifold provides. I've only tried it on my daughter in the car when it was still because she's only 3 years old and has to use a car seat still but she's pretty much the height of a 4-year-old so I can see how the mifold fits.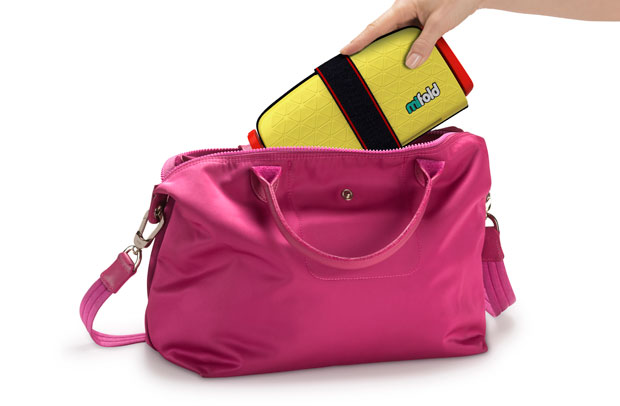 The best thing about the mifold is that it's so compact and easy to take with you anywhere in case you'll need to go in a taxi or with a friend who hasn't got a spare booster seat, for example. It's smaller than an iPad and will fit in most backpacks. You can also use three of them in the backseat of your car if you have the correct types of belts which is great for larger families.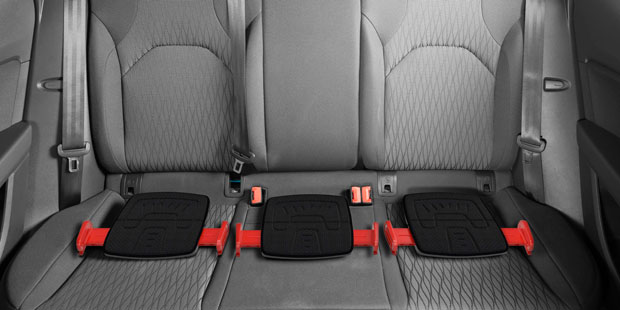 I love the cool and colourful design of the mifold too and I'm sure this will be helpful with older children (tweens!) who might not want to sit on a booster seat but really should. A mifold looks much more sophisticated and is not baby-ish at all. There are lots of fun colours to choose from so everyone can find a favourite.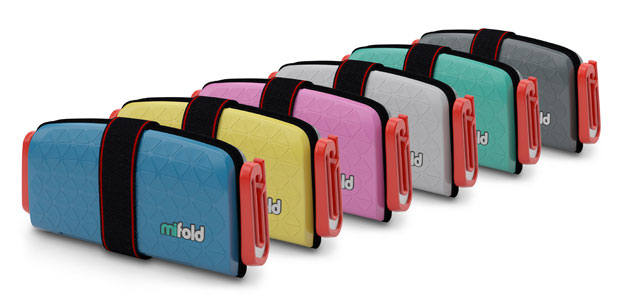 Check out this video
Read more about the mifold here.
A sample was provided to us for this review. As always, all my reviews are 100% honest and all thoughts and opinions are my own.