#MiniOneWears – Blade & Rose Summer Balloon Set
|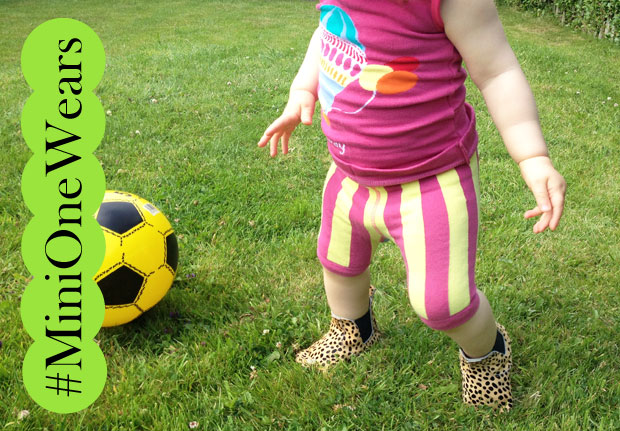 #MiniOneWears – Blade & Rose Summer Balloon Set
Summer time is here to stay I think! We'll have the occasional rainy day or two (like earlier this week!) but plenty of warm summer days too.
I've got the perfect little summer outfit for my youngest girl who is 14 months old. It's a Blade & Rose Summer Hot Air Balloon Set that is so adorable. I love Blade & Rose leggings and t-shirts and this wonderful set is a great addition to the range.
The set consists of a knitted vest top and matching knitted shorts in the same kind of fabric as the classic Blade & Rose leggings. Of course, the shorts have the signature fun design on the bum! These ones feature a fun balloon design and the classic Blade & Rose logo. The top has a Fly Away design with a hot air balloon and some regular balloons.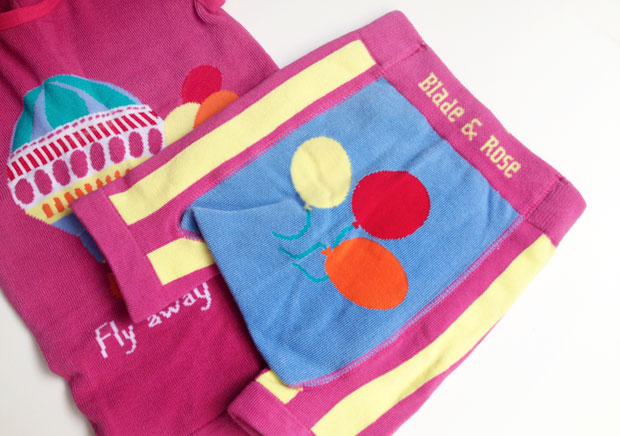 The shorts look amazing with their thick yellow and pink stripes and I love the retro look of the knitted tank top.
The clothes in this set feel really nice and soft and they're so stretchy too which ensures your baby or toddler stays comfortable. My toddler is near the top of the percentile and has a good appetite and she fits perfectly in her 1-2 Years set. The shorts are perfect for cloth nappies too thanks to the generous stretch. This is great as we've just got into using cloth nappies more.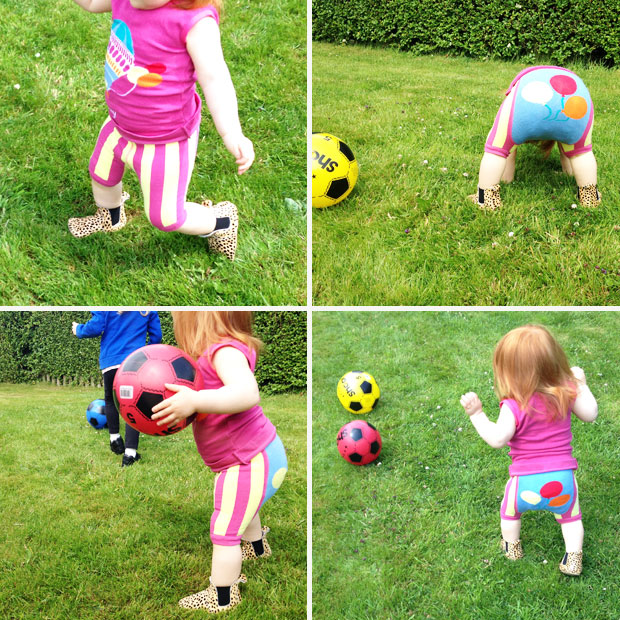 The fabric composition is: 75% Combed Cotton 20% Nylon 5% Spandex.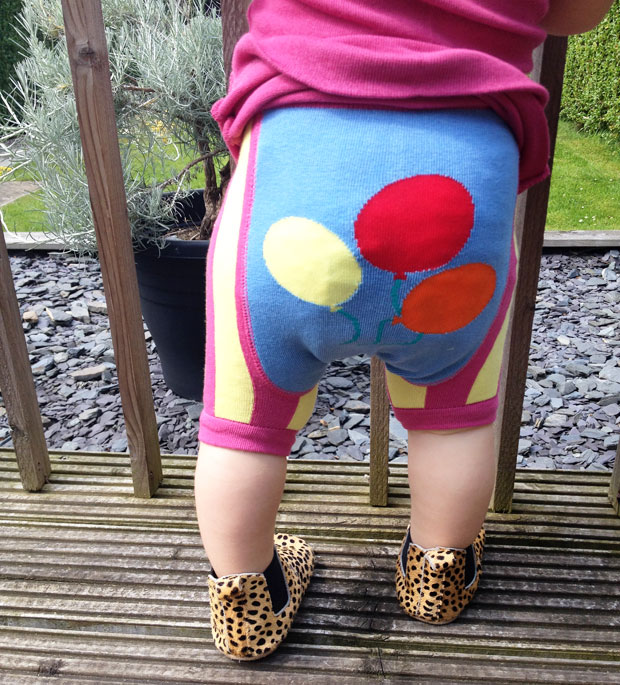 I'm so happy with this fun, retro, sweet and practical set! We use the parts of the set separately and together and have used them so much already. They're sure to be our favourite toddler clothing pieces this summer! The set is perfect for summer fun in the garden. My littlest one likes to team this outfit with her favourite shoes — her Moccstars Chelsea boots in Sahara. This girl has got style!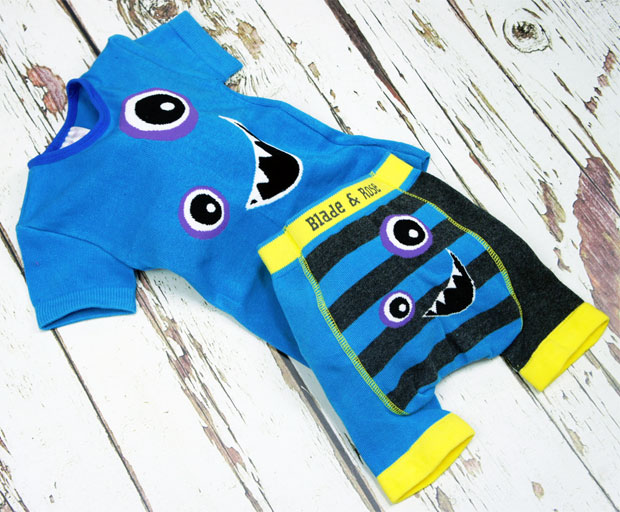 These new designs, sold in sets (RRP £19.95) are available in sizes 0-6months, 6-12months and 1-2 years. There's also an Alien set in blue and black with a knitted t-shirt instead of vest top. Both sets are available here and I've just seen that there are a bunch more top and shorts sets available too and they are gorgeous! I might have to order another set or two…

We were sent a set for this review. As always, all my reviews are 100% honest and all thoughts and opinions are my own.