#MiniOneWears – Moccstars Hercules Roman Sandals
|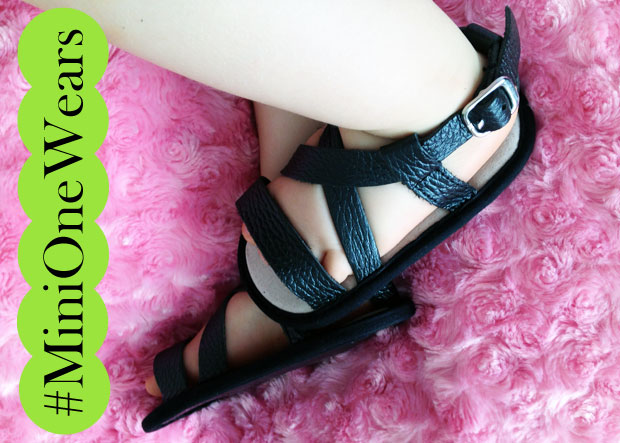 #MiniOneWears – Moccstars Hercules Roman Sandals
Summertime means sandals time! Hot feet are not comfortable and it's the same for babies and toddlers who might need shoes to toddle around in but want to keep them cool too. Good thing there are some adorable baby and toddler sandals available from Moccstars!
There are 16 types of Sandal Moccs available on the Moccstars website and they're currently on sale too so it's a great time to grab a bargain. My favourites are the Greek Goddess Grecian sandals and the Hercules Roman sandals which are the ones that we have.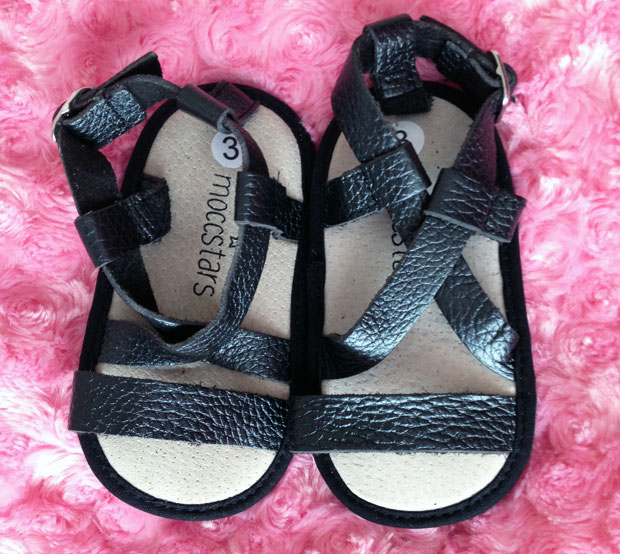 My youngest daughter is 15 months old and she loves shoes! As soon as she sees a pair — she tries to put them on whether they're hers or not. Her new Moccstars sandals are no exception — she loves them! They are handmade with the highest quality leathers and carefully selected soft suede and seem really comfortable for my littlest girl to wear. The Hercules Roman sandals are available in sizes 1-5 and my daughter wears size 3 which fit her well.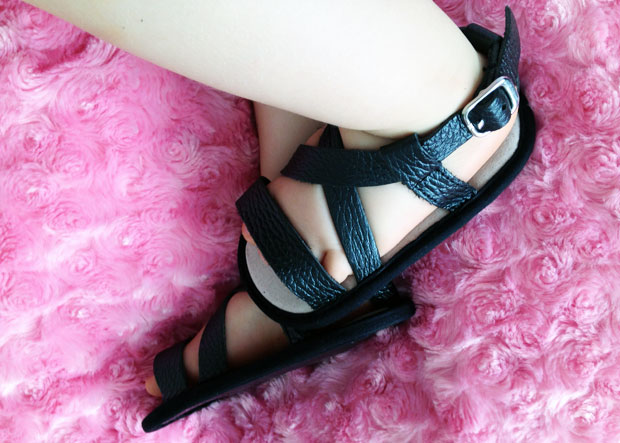 "All Moccstars footwear are created with the child's developing foot in mind and suitable for both indoor and outdoor use, for pre-walkers and toddlers alike. The soft leather sandals are designed to not only stay on the child's foot but also imitate barefoot walking and help strengthen developing muscles and ligaments whilst also being extremely comfortable!"
These sandals are so adorable and stylish as well as practical. They protect my girl's little perfect feet when she's playing outdoors whilst also ensuring that they're nice and cool on warm days.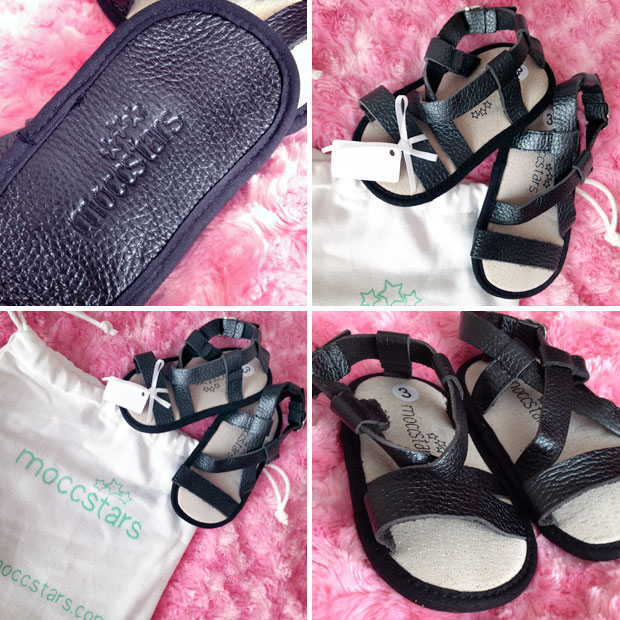 They stay on really well but they do take a bit of time and effort to put on as you need to get the feet and the straps in place then maneuver the small buckle whilst wrestling with your toddler. They do stay on once they're on though! My daughter loves them so much, she often decided to wear them indoors too which is fine since she's only been wearing them on our decking so far. She can run in them really well which I find impressive!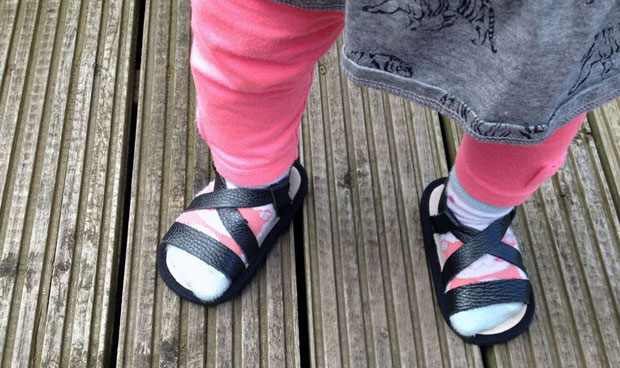 They must be really comfortable because she doesn't want to take them off and she's even fallen asleep for a nap in her cot wearing them! The outer sole is leather which is very durable and the inner is soft suede which is nice and comfortable against the skin.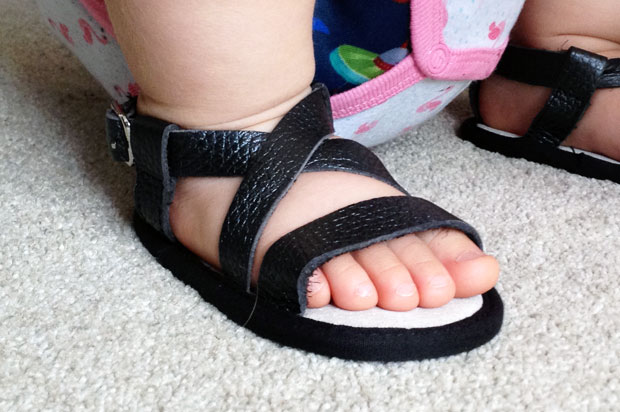 You can see the full selection of Moccstars sandals here. We also love Moccstars moccasins.

We were sent these shoes for this review. As always, all my reviews are 100% honest and all thoughts and opinions are my own.