Modibodi Period Pants Review and Discount Code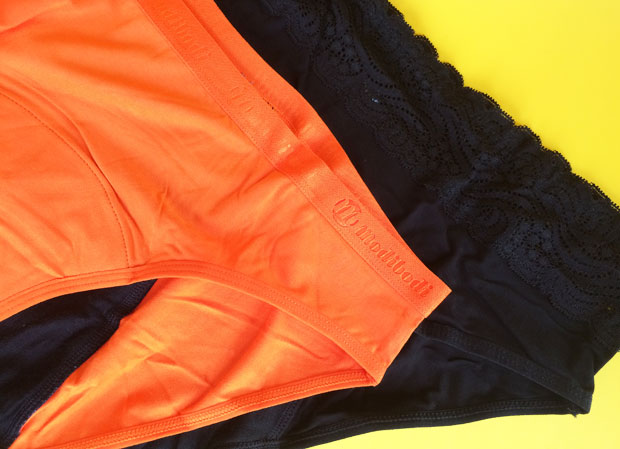 Modibodi Period Pants Review and Discount Code
I recently wrote about my experience using period pants for heavy periods and have now tried another brand that I'd had my eyes on — Modibodi.
Modibodi is an Australian underwear brand that makes comfortable, stylish and leak-proof period underwear for women of all shapes and sizes. They can also be used for incontinence issues and there's a range of active underwear, swimwear and maternity underwear too. There are many different styles and colours to choose from and different options depending on your flow.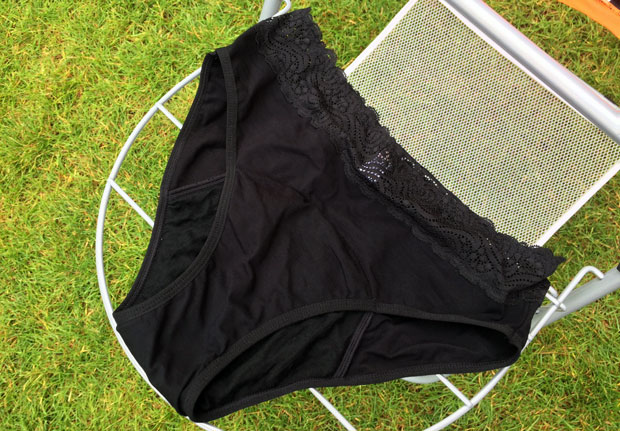 Moibodi period pants feature an exclusive and patented technology that makes up the way the underwear works so they are different to other brands.
The period pants from Modibodi feature three layers — the top one quickly wicks away moisture, fights bacteria and stops odours, the middle layer quickly absorbs fluids and locks it away and the third layer gives you extra leak-proof protection.
Modibodi pants are an eco-friendly, comfortable and practical way for women to feel confident during their periods, instead of worrying about leaks!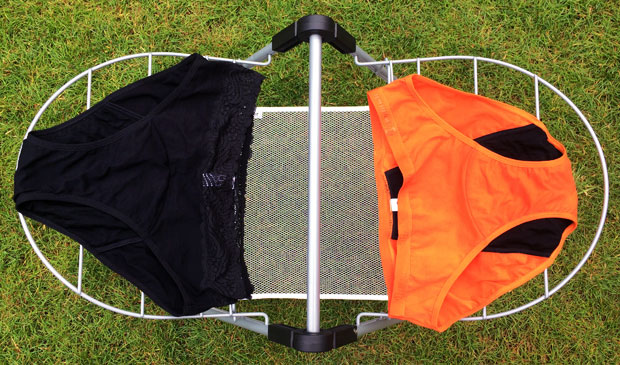 Modibodi Period Pants Review
I have tried out two pairs of Modibodi period pants:
Classic Bikini Heavy-Overnight in the colour Tangerine
Sensual Hi-Waist Bikini Heavy-Overnight in the colour Black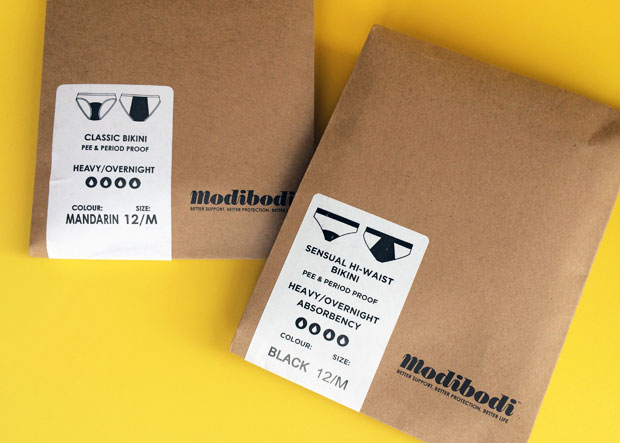 I originally had my eyes on one of the full brief options as I like high waisted pants but the two that I have are actually quite high waisted too and both very comfortable so I'm very happy with these two styles.
I think it's brilliant that Modibodi offers so many different styles so that women can choose their regular favourite style of underwear. There are also a bunch of pretty colours available which is lovely and very different to other period pants brands that I've seen. Most period pants brands are only available in black.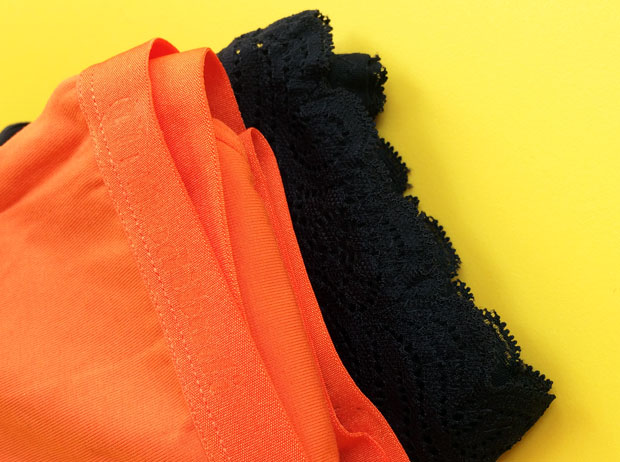 Another thing I love about Modibodi is that they show each style of pants on women of different sizes so that you can see how your chosen pair might fit on a figure similar to yours.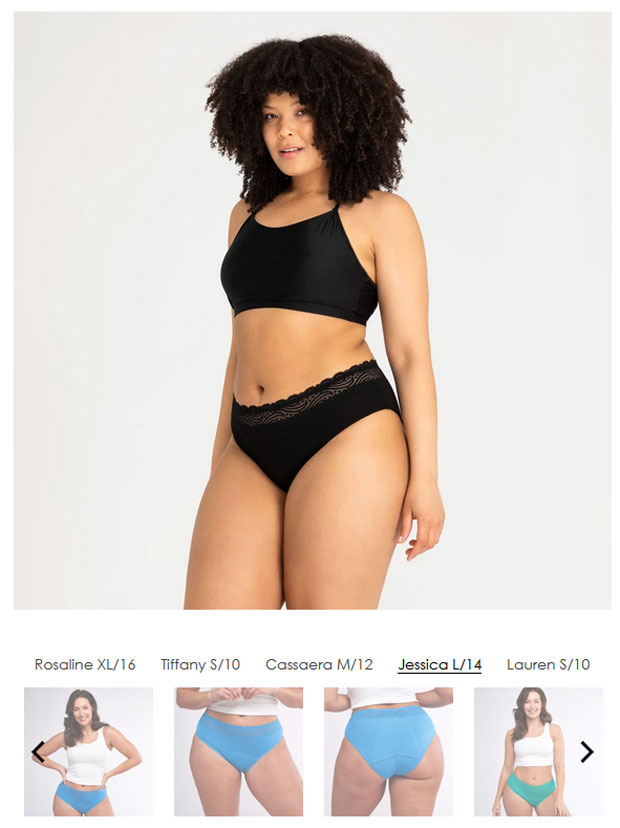 As I have heavy periods and often worry about leaks (and experience leaks on my heaviest days), the Heavy-Overnight options were a no-brainer for me but there are plenty of choices depending on your flow. Heavy-Overnight period pants from Modibodi can hold 20ml which is the equivalent of 3-4 tampons or 4 teaspoons.
The Heavy-Overnight options have a longer secured gusset that has protection up to the back waist band for extra reassurance. They are still slim and discreet and feel like regular underwear when you're wearing them.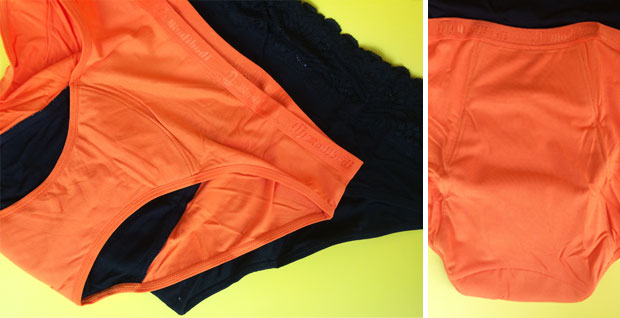 My first impression of these are that they are very high quality. The fabric is nice and you can tell that they are worth their price tag. The fit very nicely and comfortably and are true to size. I got Size 12 which is my usual size for pants and am very happy with the fit.
I have tried these one their own on my lighter days (start and end of my period) and they work well and make me feel comfortable and secure.
On my heavier days, I have used them with reusable cloth pads (CSP) as on my heavy days, it would be hard for me to change the period pants during the day which I would have to do a few times at least with the heaviness of my flow. I do think they would last a few hours on a heavy day but I personally prefer combining them with CSP on those days to make it easy for me to freshen up as needed.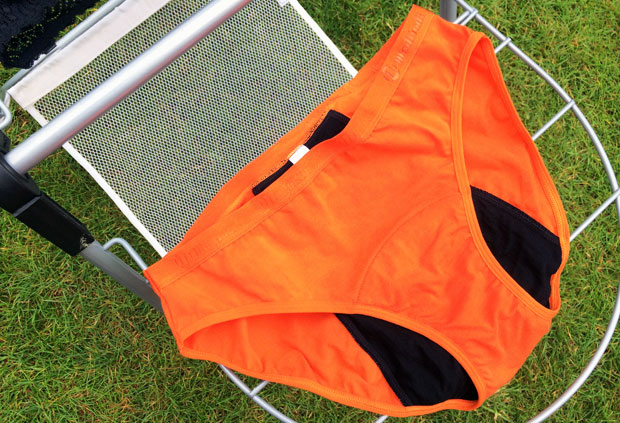 I have washed both pairs quite a few times now in the washing machine and they still look great. There are no signs of any wear and tear on the fabric. Naturally, because they have an absorbent bit sewn into them, they take longer to dry than regular pants. I just hang them on the airer indoors or outside and they're ready to be used again in a day or two depending on the weather.
I'm so pleased to have been introduced to Modibodi. It's so liberating not having to worry about leaks in the day and at night during my period. Having heavy periods is hard enough as it is — I get migraines, I feel sick, exhausted and have bad cramps. At least now I don't have to worry about leaks anymore. Thank you, Modibodi! I'll be buying more ready for my next cycle.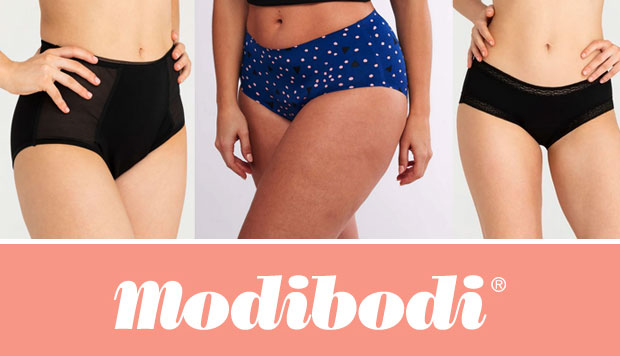 Modibodi Discount – Get £15 off your Modibodi Order
Follow this Modibodi link to claim your £15 discount code / coupon code to enjoy when placing your next Modibodi order. Delivery is free which is another great bonus!
I was sent these Modibodi period pants to try out for this review. As always, all my reviews are 100% honest and all thoughts and opinions are my own.