Mother's Day Gift Guide 2021 – Gift Ideas for Mums
|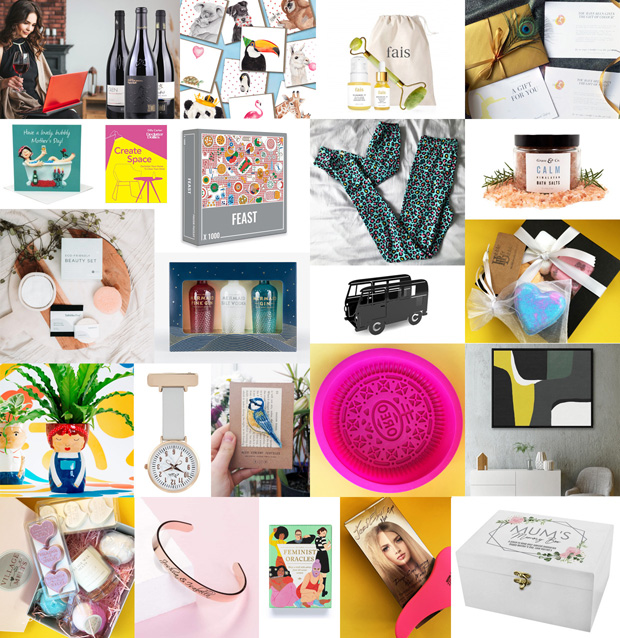 AD | Mother's Day Gift Guide 2021 – Gift Ideas for Mums
Mother's Day is coming up soon and, this past year, mums have worked even harder than usual with the strange life that lockdown has brought. Mums definitely deserve a treat or a few!
Read on for some lovely gift ideas for mums to treat your mum or the mother of your children this Mother's Day. It's a big gift guide this year so hopefully you'll be able to find something that will be a good fit.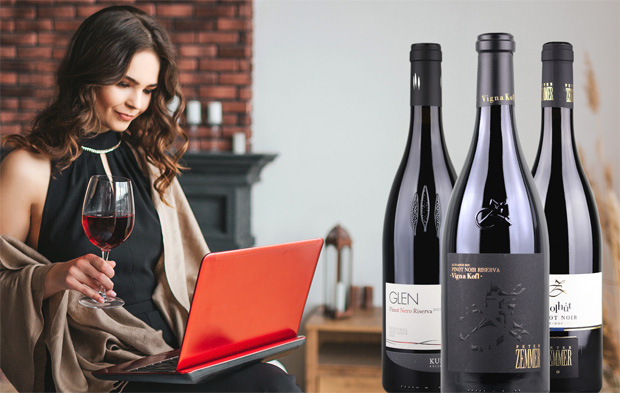 Virtual Premium Wine Tasting with Independent Wine
Wine tasting is something you'd think might not be possible during lockdown and social distancing, but Independent Wine are making it possible with their virtual premium wine tasting sessions for Mother's Day. Unlike many other virtual wine tasting options, these sessions focus on fine wine and each tasting pack includes three full-size 750ml bottles of award-winning wine from Italy – no small samples! The wines have been hand-picked by wine experts for the ultimate tasting experience and there are two bundles and two sessions available to choose from. Tickets cost £99 per household.
"The ticket also includes access to a private Zoom call. Lasting for a minimum of one hour, each session is built around a guided tasting. During the event, the expert host – who has qualifications from the Wine and Spirit Education Trust (WSET) – will give an in-depth discussion about the wine region and grapes. "
The sessions take place just before Mother's Day weekend, the 11th and 12th March 2021, and both focus on red wines from Northern Italy. Choose from: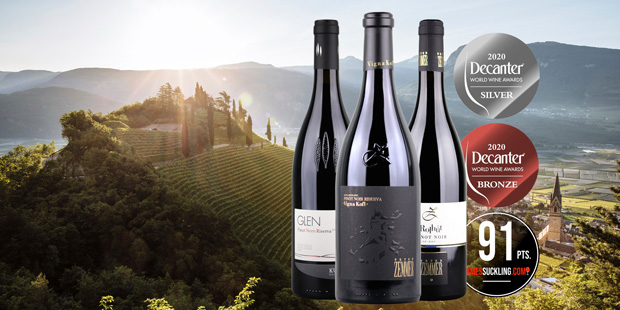 Three Pinot Noirs from the Dolomite Alps | 11 March
This session with wine expert Daniel Schlesinger focuses on some fantastic Pinot Noir options from the Alpine region of Alto Adige. The wines are from varying altitudes and you'll discover how this affects flavour:
Peter Zemmer | Pinot Noir Rolhüt 2019 | Alto Adige DOC (450 metres)
Fresh, elegant and bright Pinot Noir wine with aromas of raspberry, blueberry muffin and dried cranberry
Kurtatsch Glen | Pinot Noir Riserva 2017 | Alto Adige DOC (700 metres)
Very complex Pinot Noir Riserva with notes of hibiscus tea, cranberry, rosemary, cloves and dried strawberry
Peter Zemmer | Pinot Noir Riserva Vigna Kofl 2017 | Alto Adige DOC (1030 metres)
Single vineyard Pinot Noir Riserva from the Dolomite Alps in Alto Adige – UK exclusive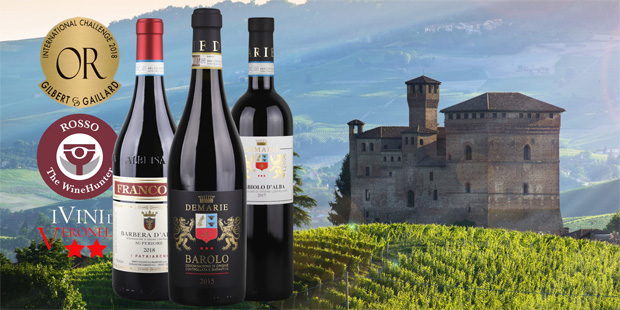 Noble reds of Piemonte | 12 March
Join wine expert Flavia Sassone and enjoy some wonderful wines from Piemonte. Explore Nebbiolo d'Alba, and compare it with the legendary Barolo and have a close look at Barbera to discover why it's Piemonte's most popular wine
Francone "I Patriarchi" 2018 | Barbera d'Alba Superiore DOC
As seen in The Guardian – an elegant and complex Barbera, flavours of fresh raspberry, cherry and vanilla
Demarie Nebbiolo d'Alba DOC 2017
Nebbiolo from Roero, bursting with liquorice, coffee and dark chocolate, with powerful grippy tannins
Demarie Barolo DOCG 2015
This is a classic old-vine Barolo from La Morra which offers the complexity, elegance and power of Nebbiolo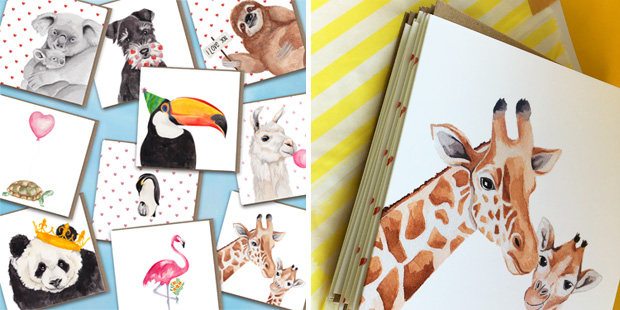 Lil Wabbit Blank 10 Card Bundle
For the mums who love to be prepared and love keeping in touch with friends and family, this sweet bundle of cards from Lil Wabbit would be a lovely gift. It consists of 10 beautiful cards suitable for any occasion – all with original watercolour designs featuring different animals. Envelopes are included and all cards can be sent with a small letter stamp.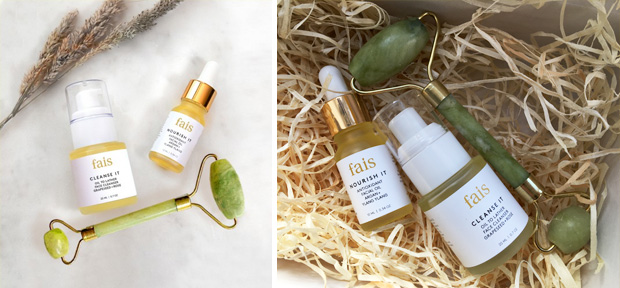 Fais Botanicals Face Care Discovery Set
If you're looking for Eco friendly gifts, then ethical.market is a great place to look. This Fais Botanicals Face Care Discovery Set would make a great pampering Mother's Day gift. It's a facial skincare set suitable for vegans that includes best-selling 'Nourish it' antioxidant facial oil and 'Cleanse it' oil to lather face cleanser as well as a natural stone facial roller. The products are both amazing (and smell heavenly too!) and the roller is a handy tool to help de-puff the skin and distribute skincare products more evenly.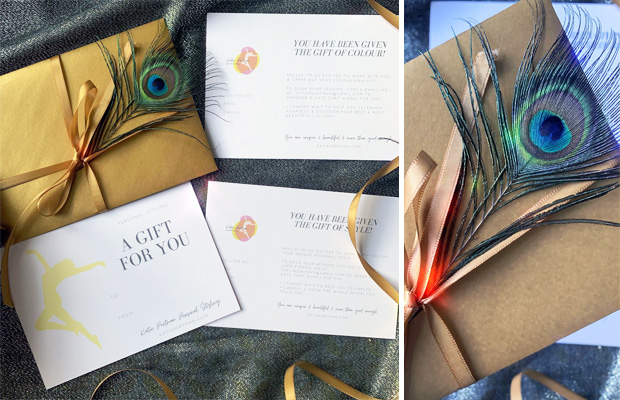 Vouchers for Personal Styling Services with Katie Portman
Katie Portman is a blogger, speaker, published author and a qualified personal stylist (she's also a really lovely person!). She's got a great sense of style and a good eye for seeing what would suit others and herself. She offers personal styling services including personal shopping, wardrobe edits, style assessment and colour analysis (which sounds so much fun to me!).
You can do some of these online or in person and a gift voucher for one of these services would make a wonderful Mother's Day gift. The gift of style!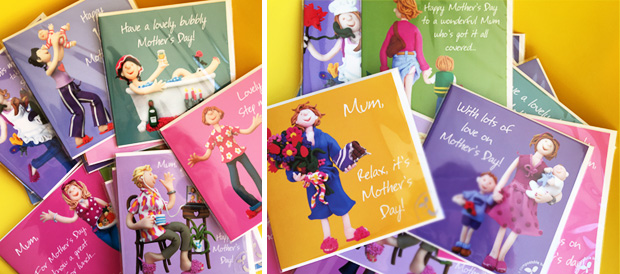 Holy Mackerel Erica Sturla Mother's Day Cards
A Mother's Day card is essential for Mother's Day! Holy Mackerel is a card publisher that has a very large range of cards for different occasions, including this fun range of Mother's Day cards by artist Erica Sturla featuring her amazing polymer clay characters. Available in lots of different designs and with different messages in English or Welsh, you'll be able to find the perfect one for your recipient.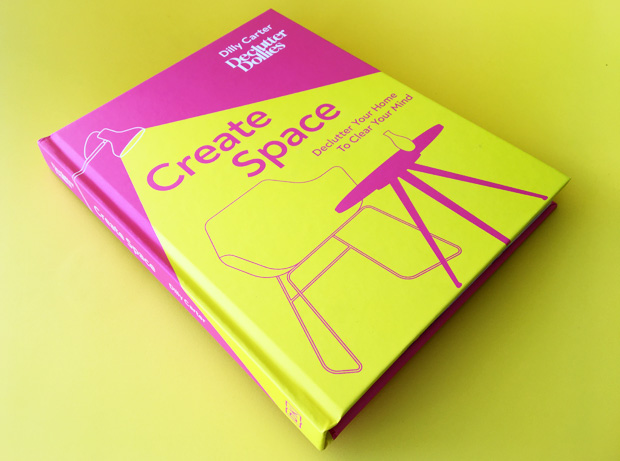 Create Space by Dilly Carter
I'm currently reading Create Space: Declutter your home to clear your mind by Dilly Carter and it's a great book that I think would make a nice gift for someone who likes to – or needs to – organise their home. It's got lots of practical advice for how to organise your home, room by room, and is a pleasure to read. Full review coming soon!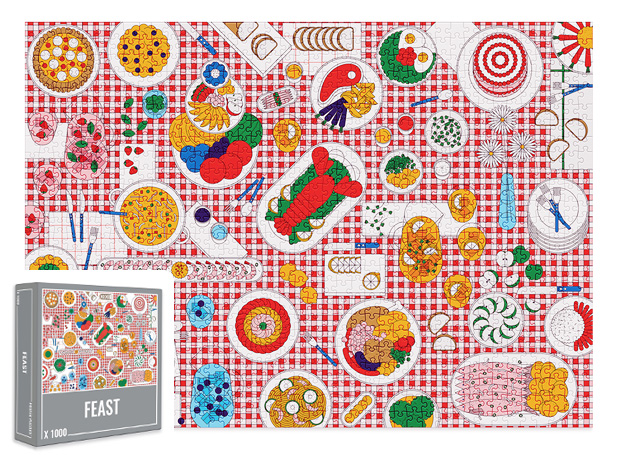 Feast Jigsaw Puzzle from Cloudberries
A jigsaw puzzle is a fun gift! Present this 1,000-piece jigsaw puzzle Feast from Cloudberries on Mother's Day. An original Rocio Egio puzzle designed exclusively for Cloudberries in a fun food design packed of delicious dishes and tasty treats.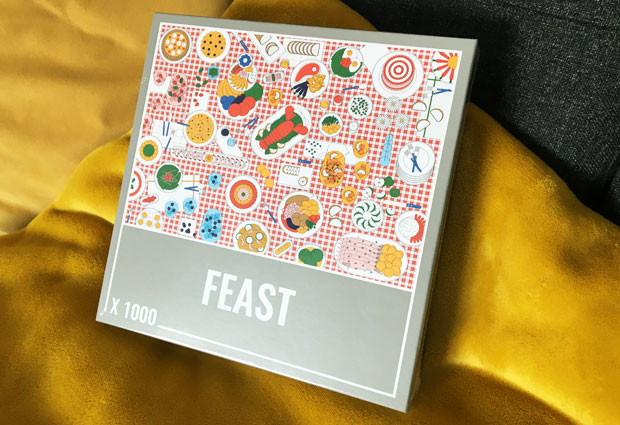 Like all Cloudberries puzzles, it's made in Europe to the highest environmental standards and of great quality. One tree is also planted for every Cloudberries puzzle sold which is amazing!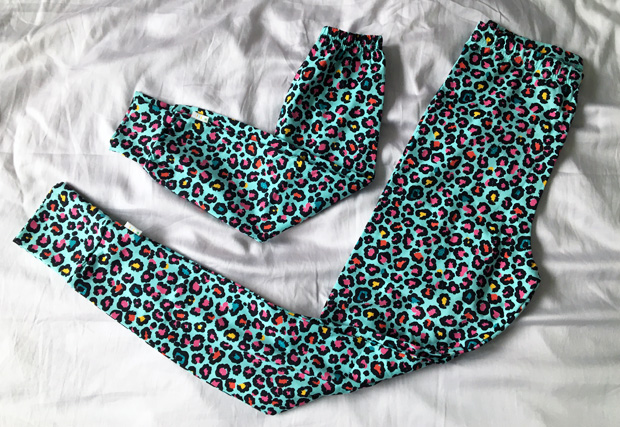 Hubalu Mama and Baby/Child Twinning Leggings
Hubalu is a small business that makes leggings for babies and children. The designs are beautiful, and the quality is lovely! They have one style of Mama leggings in this Tutti Fruitti Leopard Spot design and the same print available for baby and child leggings too so that you can twin with your little one. Such a cute Mother's Day gift!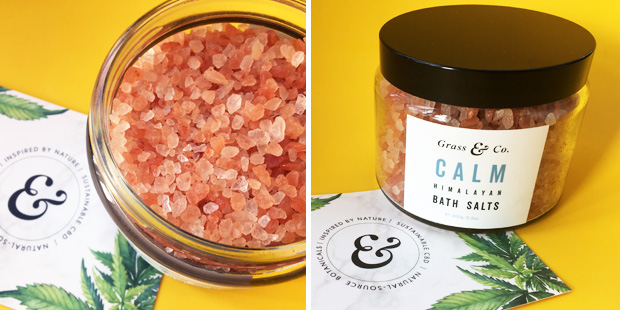 Grass & Co. Calm Bath Salts from Alphagreen
Relaxing bath treats always make good gifts for mums! Grass & Co.'s Calm Bath Salts from Alphagreen are made from Himalayan Pink Salt with organic Evening Primrose, Rosemary and Marula to calm your mind and body. The large pink salt pieces are naturally cleansing, and the therapeutic essential oils smell amazing and will help soothe and relax you. Perfect for a calming bath before bedtime.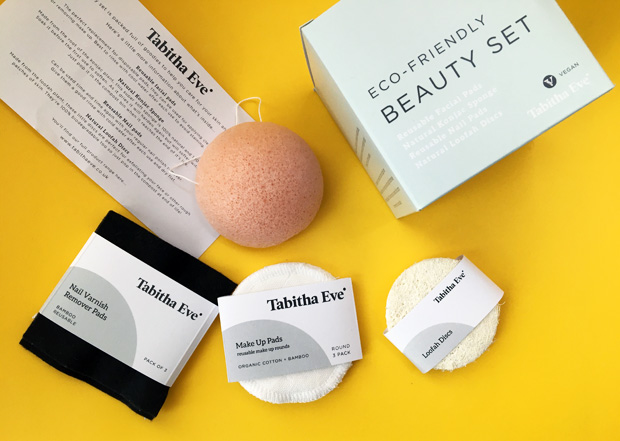 Tabitha Eve Eco-Friendly Beauty Gift Set
The eco-friendly beauty gift sets available from Tabitha Eve are a great way to try some zero waste beauty essentials or to give to a loved one. The mini set includes the essentials: reusable facial pads made from organic cotton and bamboo, a 100% natural Konjac Sponge (these are amazing), reusable bamboo nail polish remover pads and exfoliating loofah dish. All presented in a little gift box! There's also a luxury set available with more products, including items from two gorgeous, plastic-free, natural, vegan beauty brands.
Discount code: AMR10 will get you 10% off Tabitha Eve.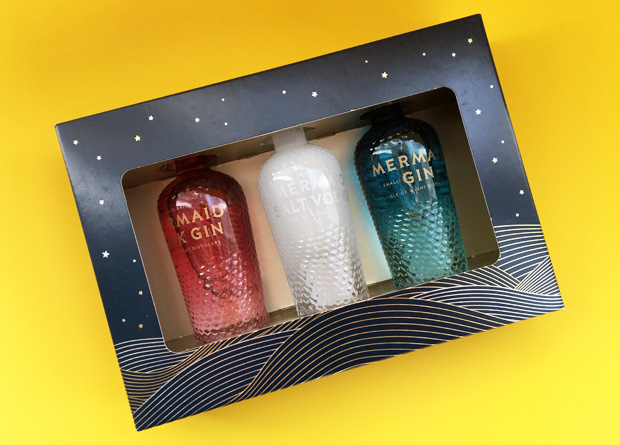 Mermaid Miniature Gift Pack
You can't have Mother's Day without gin! This little Mermaid gift set includes three beautifully sculptured miniatures of Mermaid's premium spirits: the signature Mermaid Gin, Mermaid Pink Gin and recently launched Mermaid Salt Vodka. This gift set is a great way to sample the different types and of course a lovely way to celebrate Mother's Day with a few G&Ts or Vodka Tonics. All three of these smooth spirits are amazing quality with beautiful flavours.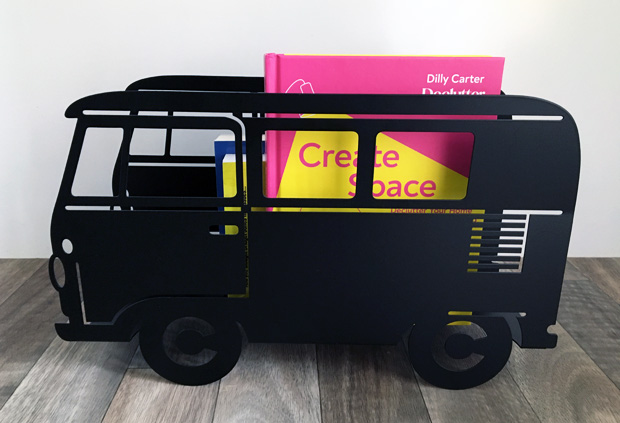 Campervan Magazine Rack from Red Candy
If you're looking for quirky Mother's Day gifts, then Red Candy is the place to go. They have all kinds of fun gifts that would be perfect! I love the look of this black Campervan Magazine Rack (also available in red or green) which is a stylish and practical gift. It's a large metal magazine rack that will hold plenty of magazines or a bunch of books and keep them looking tidy and neat.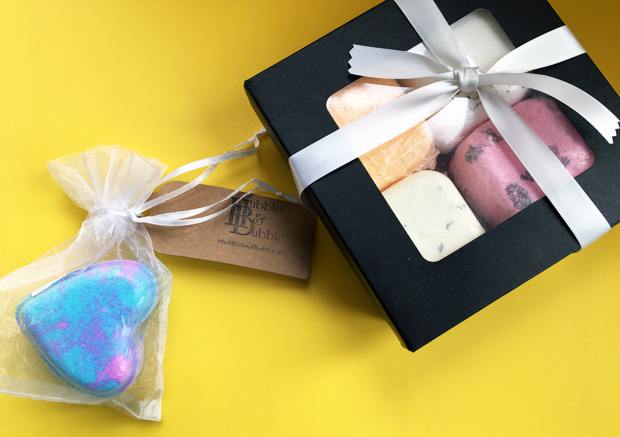 Hubble & Bubble Aromatherapy Bath Cube Gift Set
Hubble & Bubble is a small company that makes wonderful bath bombs and wax melts amongst other things. They have a range of gift sets to choose from and also sell items individually. The Aromatherapy Bath Cube Gift Set includes four bath bombs of different scents and colours, packaged as a beautiful gift. In the picture above, you can also see the gorgeous Baby Powder Heart Bath Bomb. Bath bombs are a lovely treat that I think most mums enjoy. They're a great way to make a hot soak after a long day extra special.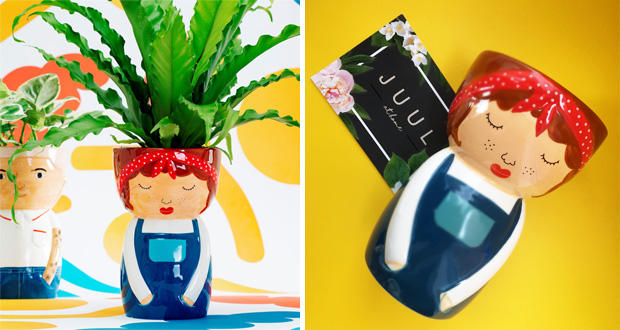 Libby Ceramic Face Vase from Juul at Home
This hand-painted Libby Ceramic Face Vase by Sass and Belle available from Juul at Home is a really cute vase for fresh flowers or plant pot for plants and makes a fun home accessory. It's especially well suited for those who like a vintage vibe and the character on the vase is so adorable with her blue dungarees and red spotty headband. An ideal gift for plant loving mamas!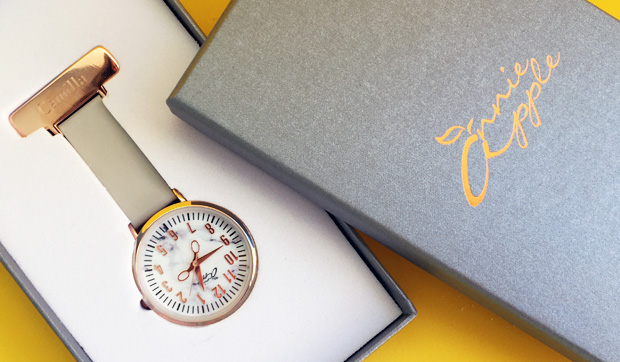 Nurses Engraved Leather Fob Watch
An engraved beautiful Nurse Watch would make a great gift for a mama working in the medical field. Engravers Guild of London have a big selection of designs available that can be personalised with an engraving on the front or on the back. The one above is the fun and stylish Nurses Engraved Leather Fob Watch in Rose/Marble. The nurse watches come gift boxed ready to be given to your loved one.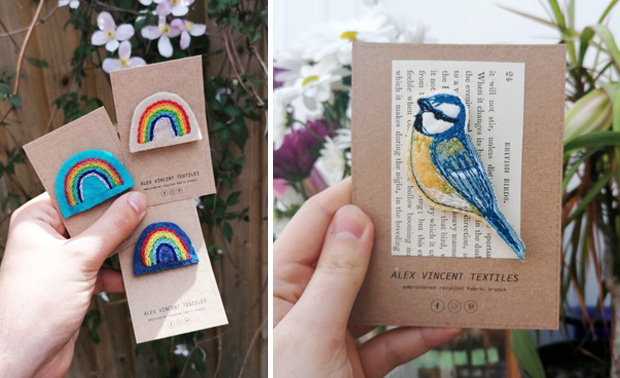 Alex Vincent Textiles Handmade Textile Jewellery
How great are these handmade textile pins and brooches by Alex Vincent Textiles? There are a bunch of different designs to choose from and each item is completely unique. Choose from different birds, cats, rainbows and more. I especially love the rainbow pins and the Blue Tit Brooch above.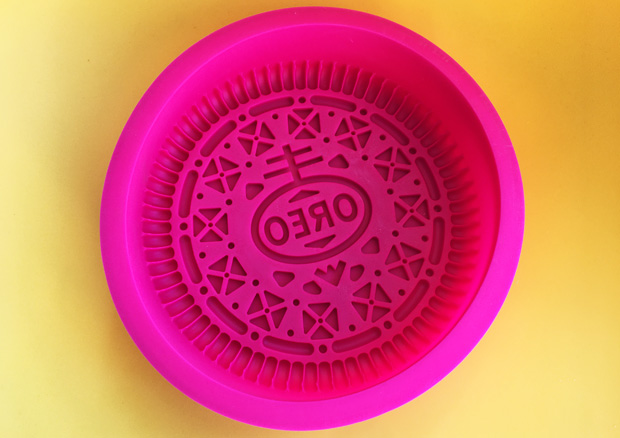 Giant Biscuit Cake Moulds
What is your mum's favourite biscuit? Surprise her by baking her favourite biscuit in a giant cake format using a giant biscuit cake mould from MoldyFun.com. Choose from a range of popular biscuits and have fun baking and eating a giant version. I can't wait to give our giant Oreo cake mould a go! It's a family favourite!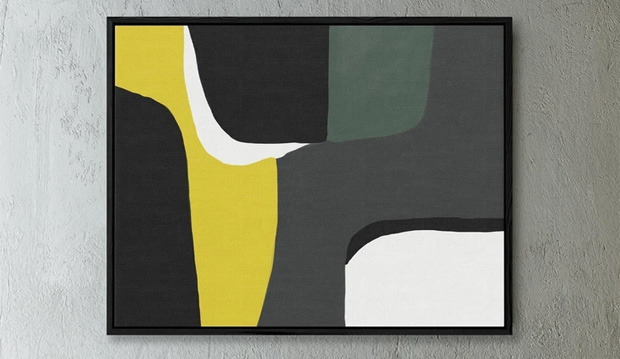 Canvas Print from Abstract House
Abstract House has a wide range of artwork (prints and canvases) as well as handmade wooden frames and original paintings. Surprise your mum with a framed favourite photo or a stylish modern print like the Grey Abstract Design Canvas Print that I have chosen for our home.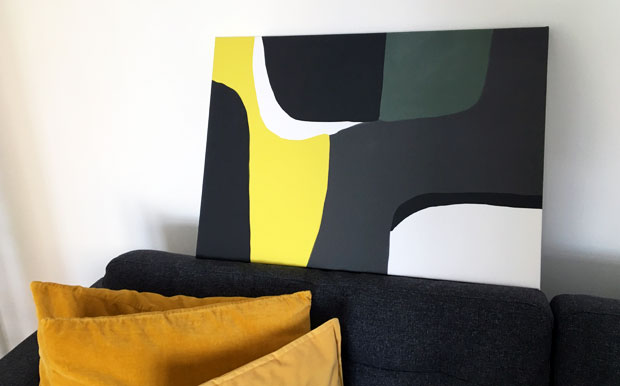 There are loads of interesting prints to choose from but this one really caught my eye. It can be hard to buy art for others but most people know their mum well enough to choose a piece of art that she'd enjoy. You can choose different frames for your canvas too or keep it unframed.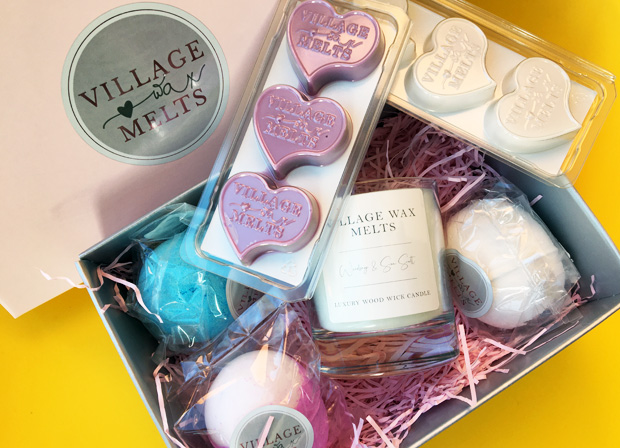 Village Wax Melts Build Your Own Mother's Day Gift Box
Village Wax Melts is a family business that makes wax melts, bath bombs, candles and more. With them you can build your own gift boxes for Mother's Day (or other occasions) and fill them with goodies chosen by you. In the gift set above you can see some wax melts, a gorgeous Woodsage & Sea Salt Wood Wick Candle and three large bath bombs that have amazing colours and scents. I picked Eucalyptus Essential Oil, Snow Fairies Ice Queen and Spa Himalayan Salt Lady Millions.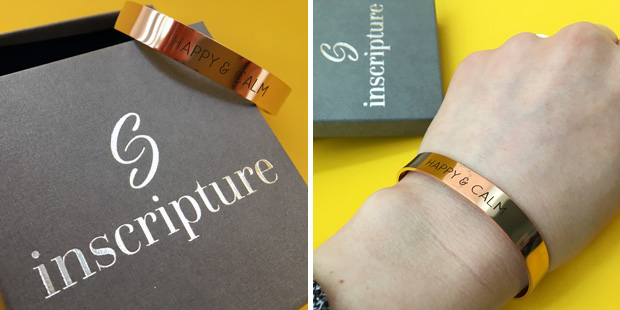 Personalised Rose Gold Bangle from Inscripture
A personalised piece of jewellery makes a very special Mother's Day gift. Inscripture have lots of choices that are ideal for this, including this Personalised Rose Gold Bangle. Personalise it with names, a short message or a little motto like I have done above. This is a gift that is sure to be treasured! You can choose the font style or even use your own handwriting.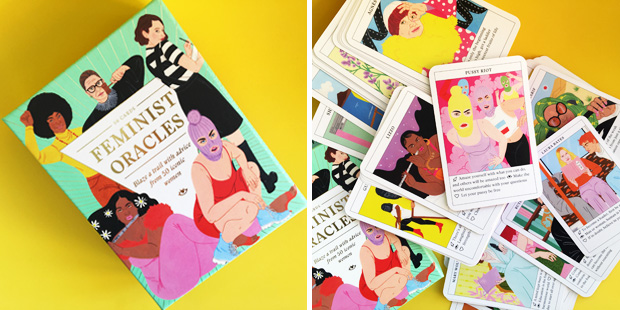 Feminist Oracles by Laurence King Publishing
Feminist Oracles is a creative set of oracle cards featuring some of the world's most inspiring women. Whatever dilemma you currently have, let these 50 feminist gurus and cards guide and motivate you. The cards come in a sturdy box to store them in. Available from Laurence King Publishing.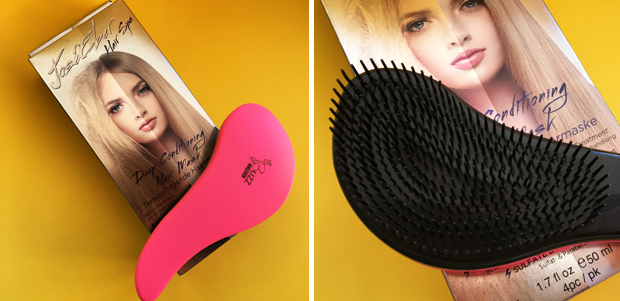 For a hair care Mother's Day gift, build a little hair pampering kit with the amazing José Eber Hair Spa Deep Conditioning Hair Masks and a Buzz Brush that easily smoothes and detangles wet or dry hair. A great duo and a wonderful treat to keep hair in a healthy condition.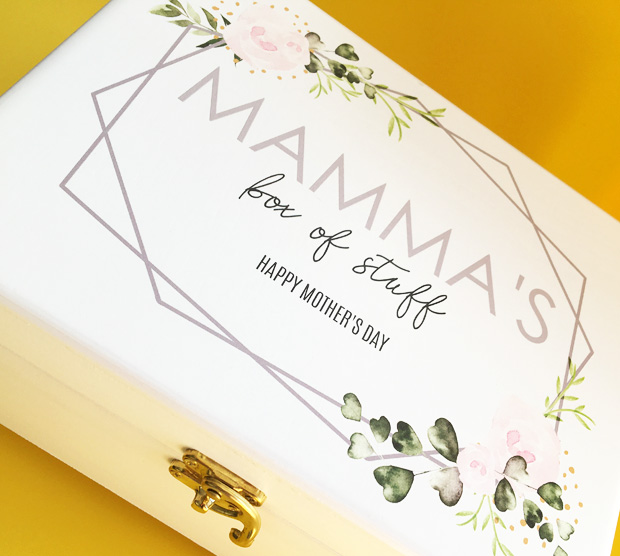 ForYouGifts.co.uk Personalised Wooden Keepsake Box
ForYouGifts.co.uk has a huge range of gift items that can be personalised in different ways and this Abstract Rose White Wooden Keepsake Box is perfect for Mother's Day. Personalise it with a message and perhaps fill it with some treats that are just mum's to enjoy! Chocolate is always a good idea…
Collaborative Post. This article contains gifted items. Everything has been chosen by me to be included in this gift guide and all thoughts and opinions are my own.