My First Bingo: At Home | Game from Laurence King Publishing
My First Bingo: At Home | Game from Laurence King Publishing
We love playing games as a family and have quite a few board games in our game cupboard but not that many that the whole family can play together. Our youngest is only (nearly) 2.5 years old so naturally not all games are suitable for her. When choosing a board game for your children it's important to consider attention span, age, number of people playing and other factors.
We have a new fun game that we can all play together though and that's the new adorable My First Bingo: At Home from Laurence King Publishing.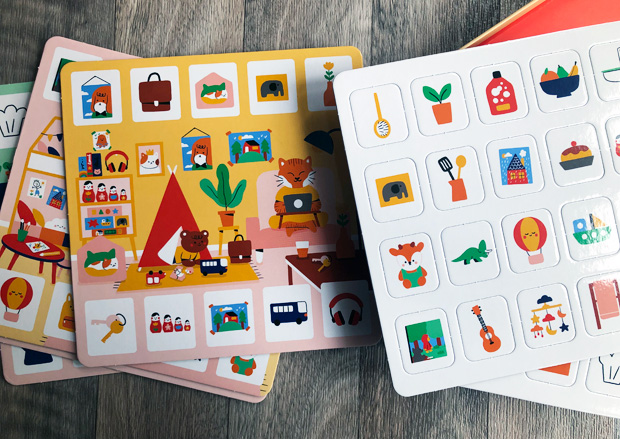 It's a bingo game that features different rooms in the home and objects that you would find in those rooms.
There are four double-sided game-boards with illustrations of a child's bedroom, the bathroom, the kitchen and the living room with ten objects to find for each room.
The game-boards and tiles feature cute illustrations by Jenny Lelong (Niniwanted) who is a designer and illustrator whose work and illustrations are colourful and inspired by her love of Japan.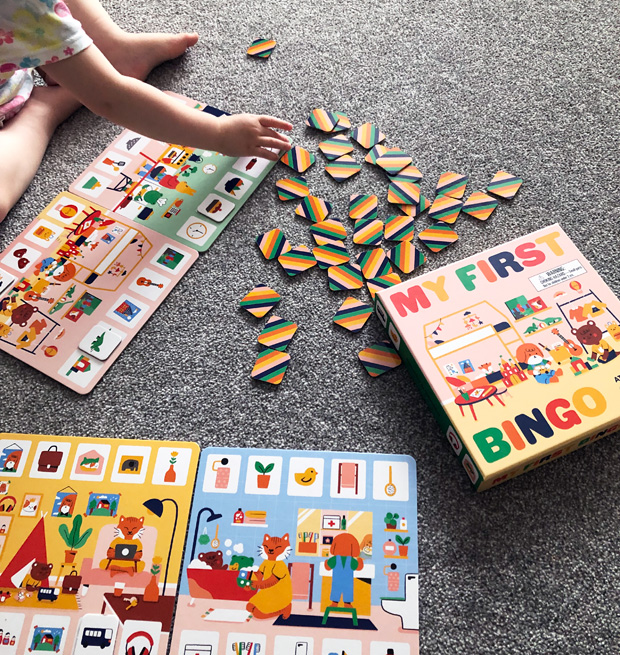 The game is easy to play – just put all the tiles upside down in the middle and take a board each. One player turns over a chip and calls out what it is and whoever has it puts in on their board in the correct place. For 2-3 players, if no one has the tile, just put it to the side. Then it's the next player's turn to pick a tile. Whoever fills their board first is the winner and shouts Bingo!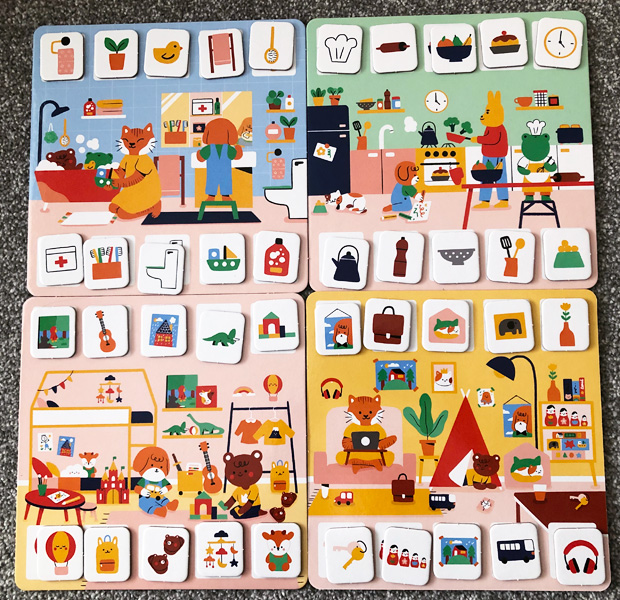 It's a lovely game to play as a family and the illustrations are delightful. It has quickly become a favourite game in our house and our youngest is very pleased to be able to join in and play a game properly. We look forward to exploring future My First Bingo games by Laurence King Publishing.
The game comes presented in a box and would make a lovely gift too. Buy yours from Amazon.co.uk.
This game was kindly gifted to us for this review. As always, all my reviews are 100% honest and all thoughts and opinions are my own.