#MyMarksFave – Festive Food & Must-Haves from M&S
|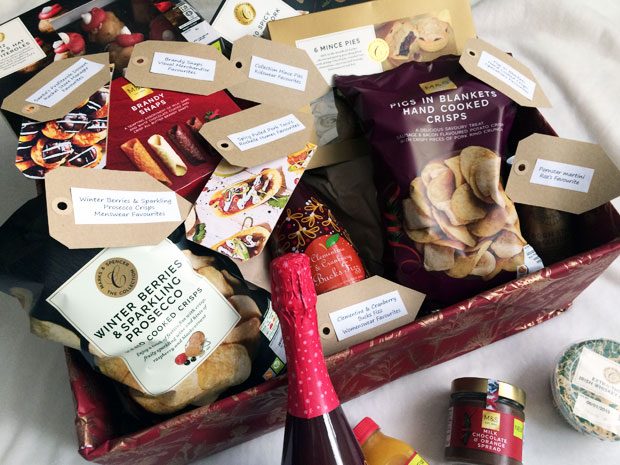 #MyMarksFave – Festive Food & Must-Haves from M&S
Christmas is just around the corner and we've already started enjoying some festive food bits in the run-up to the big day. We're moving house right before Christmas so we've not decorated our house at all which makes any other festive bits extra special as they help us feel a bit Christmassy even though all our belongings are in boxes!
#MyMarksFave is a new campaign by Marks & Spencer and it's all about creating conversation and sharing your festive foodie moments – whether that's indulging in M&S's Melt in the Middle Chocolate & Salted Caramel Christmas Pudding in your PJs, or being dressed up to the nines sipping a Mince Pie Martini.
M&S selects only the best ingredients to create the most innovative and delicious food on the high street. This Christmas is no exception and M&S's foodie experts have developed a collection like no other to discover with friends and family this festive season.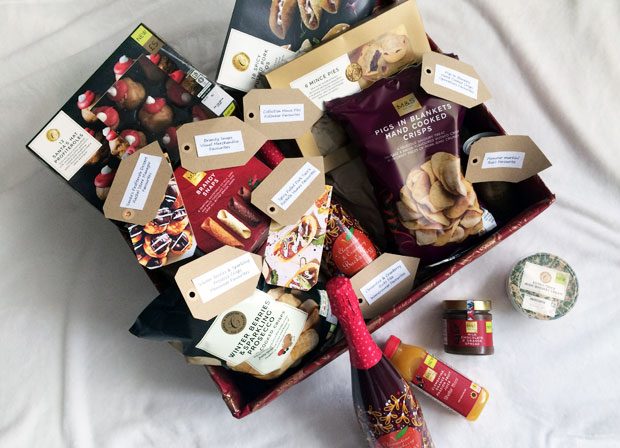 Marks & Spencer kindly prepared a hamper of #MyMarksFave goodies for me to try with my family and we were so impressed with the absolutely delicious selection of festive treats perfect for Christmas and the rest of the festive season.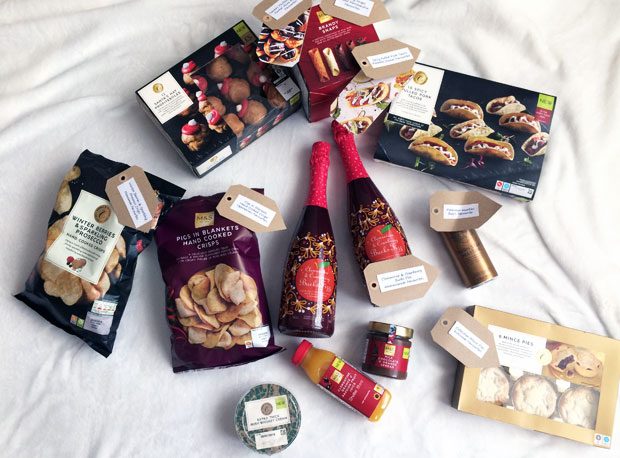 The hamper included the following items: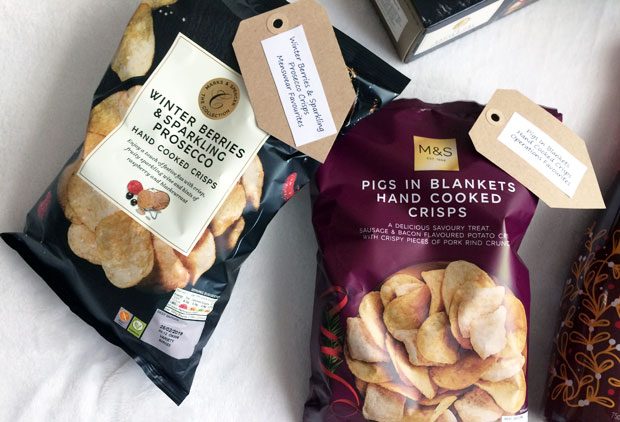 Festive crisps, the perfect savoury snack. We've tried the Winter Berries & Sparkling Prosecco Hand Cooked Crisps which are tangy and delicious and my husband tried the Pigs In Blankets Hand Cooked Crisps which have pork and bacon flavoured seasoning and pork rind crunch mixed in with the crisps (my husband loved this aspect!). These crisps are the favourites of the Menswear department and Operations.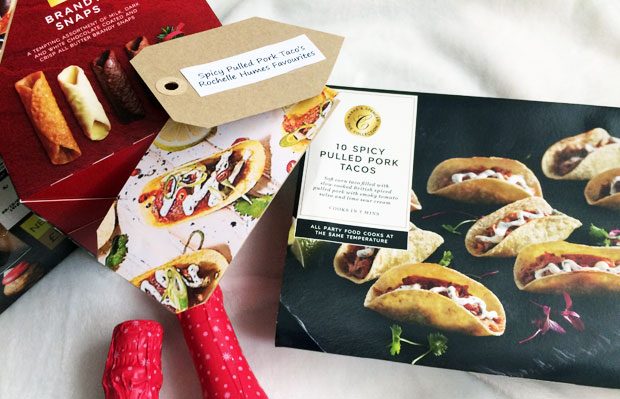 Let's stick to the savoury theme… Rochelle Humes' favourites are these mini Spicy Pulled Pork Tacos which are soft corn taco shells filled with slow-cooked British spiced pulled pork with smoky tomato salsa and lime sour cream. They cook in just 7 minutes and make a great party nibble.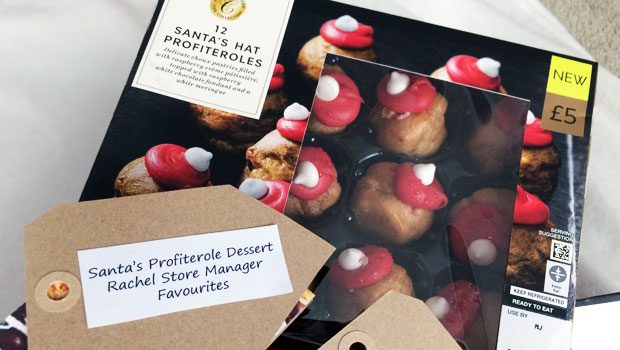 Now over to my favourite area — sweet treats and desserts! My local store manager Rachel's favourites are these Santa Hat Profiteroles which are festive version of the classic dessert. These are filled with raspberry crème pâtissière and topped with raspberry white chocolate fondant and a white mini meringue. I thought the filling was gorgeous and my eldest daughter was very fond of the topping!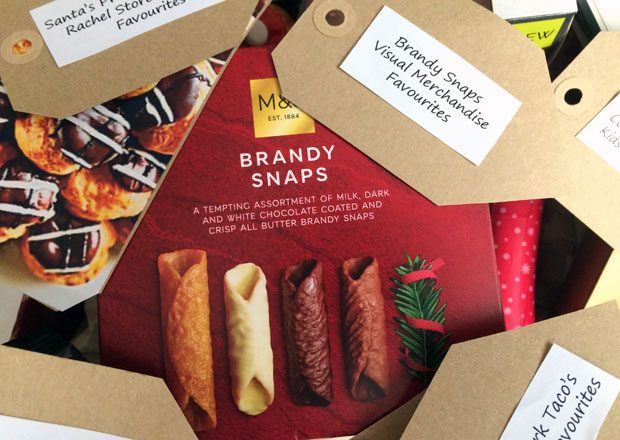 This selection box of brandy snaps is the favourite of the Visual Merchandise department. It's a delicious assortment of milk, dark and white chocolate coated brandy snaps as well as plain all butter brandy snaps. Very yummy!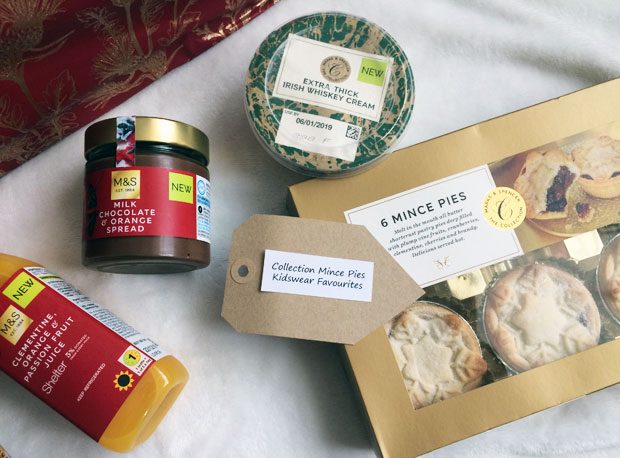 Being Swedish myself, mince pies are not really my thing but my English husband always has some every year around Christmas. The Kidswear department chose these luxurious mince pies are their favourites.
"Melt in the mouth all butter short crust pastry pies deep filled with plump vine fruits, cranberries, clementine, cherries and brandy."
They can be enjoyed hot or cold and, of course, with a side of Extra Thick Irish Whiskey Cream. My husband and father-in-law really enjoyed this combination!
A sweet treat that my daughters and I enjoyed is this Milk Chocolate Orange Spread which is amazing! The jar didn't last long as we all wanted to eat it as often as possible… We love chocolate orange anything and this chocolate spread with orange oil is absolutely perfect.
Over to drinks… I enjoyed a festive Clementine, Orange & Passion Fruit Juice with my lunch one day last week. It was tart and refreshing and the clementine made it taste very Christmassy.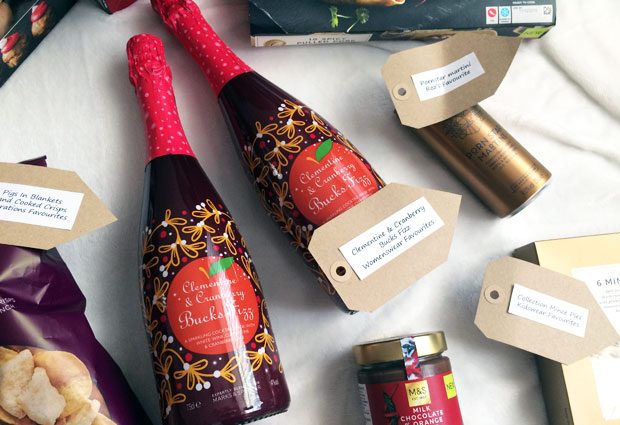 My husband had to sample the Clementine & Cranberry Bucks Fizz (Womenswear Favourite) and the Porn Star Martini can (Roz's Favourite) on his own as I'm pregnant so can't enjoy festive tipples this year. He really liked the cocktail and quite enjoyed the Bucks Fizz too!
Thank you so much to M&S for arranging these samples for us! If you're still preparing your Christmas festive foods, snacks, treats and drinks, definitely head to M&S for a fabulous selection of items perfect for Christmas.
These samples were provided to me free of charge. As always, all my reviews are 100% honest and all thoughts and opinions are my own.