Nelsons' Pure & Clear Try Me Collection Review
|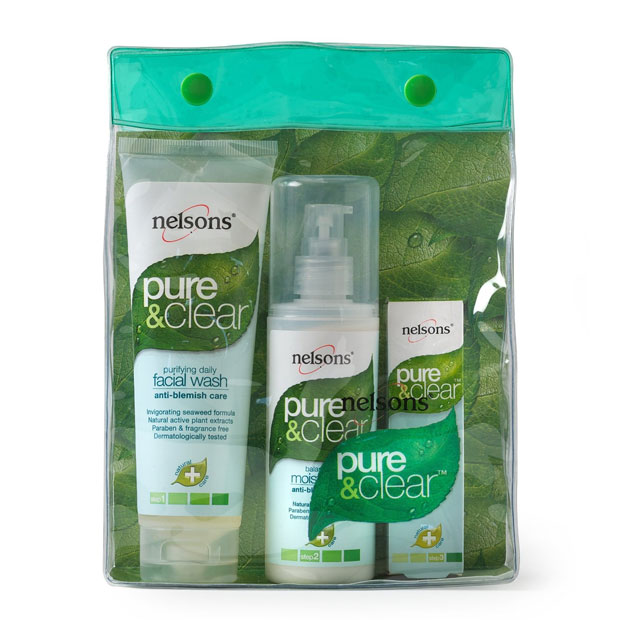 Nelsons' Pure & Clear Try Me Collection Review
Since I was a teenager I've always had blemish prone skin and have always been looking for products that help my skin be its best. I like to use natural products and brands where I can, especially when I was pregnant and now when I am still breastfeeding. I had tried Nelsons' Pure & Clear Blemish Gel before and really liked it so I decided to give the Try Me Collection a go! It's much cheaper buying the products in a kit like this (they are all full size) plus you get a nice clear wash bag, too.
First, a bit about the ingredients of these products. They contain a blend of pure, natural plant extracts (Tea Tree, Arnica, Hypericum and Calendula) and is free from artificial colourings, fragrances, parabens, sodium lauryl sulphate, PEG's, lanolin, silicones and mineral oils. All the products have a nice natural smell that I really like.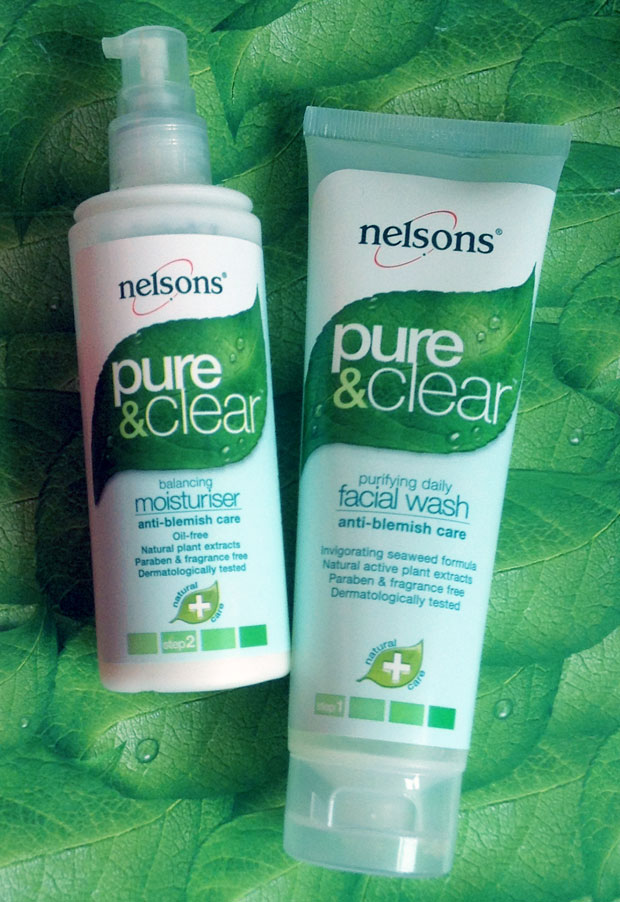 Nelsons' Pure & Clear Purifying Daily Facial Wash contains seaweed which is known to help cleanse and soothe your skin. This is a gentle gel face wash that feels really lovely on your skin. It makes it feel clean but not stripped of moisture. It removes make -up well, too.
Nelsons' Pure and Clear Balancing Moisturiser is said to help control shine and help balance the skin's oil production. I don't have oily skin but this cream does feel mattifying. It's said to moisturise without blocking your pores which is essential when trying to avoid spots. It feels really light and nice to use but for me it's not moisturising enough and I have to use another moisturiser, serum or facial oil to keep my face from feeling dry.
Nelsons' Pure & Clear Blemish Gel is meant to be used on targeted areas, i.e. if you have some spots or feel some coming. This is my favourite bit from the kit and one that I will keep repurchasing. It smells lovely and feels like it really works. Unfortunately it comes in a tiny tube (10g) which only lasted me a couple of weeks. I wish it came in big tubes! I love to use it as a preventative treatment when I feel like some blemishes will appear soon or during specific times in my cycle when I know I am more likely to break out. Nelsons' also make an Acne Treatment Gel in a bigger tube (30g)  that I have tried and it is quite a similar product but will last me a bit longer.
Overall, this is a great kit of more natural products that help keep blemishes away without damaging your skin or causing irritation. The products have not solved all my skincare issues but they are nice to use and the Blemish Gel definitely helps keep blemishes away and helps heal existing ones more quickly.
I bought my kit from Amazon.co.uk but the individual products are available in other shops, like Boots, too.