Childs Farm – New Products and Scents
|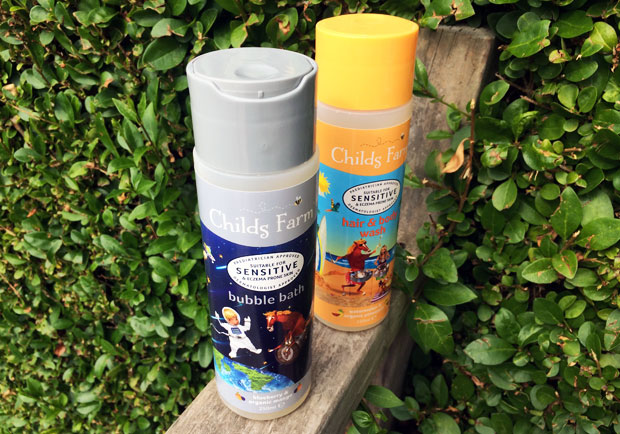 New Products from Childs Farm
My two daughters have quite sensitive skin and some bath products can really dry their skin out and only certain creams work on treating dry patches and eczema. We have a few favourite brands that we tend to stick to when it comes to their skincare and the best bath products brand that we've used is Childs Farm. We've been using it for years now and have tried other brands between too but this is the brand that works the best for my daughters' baths.
We love their bubble baths and hair & body washes and pretty much use them in the same way — in the bath water, as shampoo and as a body wash. Recently, Childs Farm released two new scents for their bubble bath and their hair & body wash and they smell amazing! The new products are Childs Farm bubble bath in Blueberry & Organic Mango and Childs Farm hair & body wash in Watermelon & Organic Pineapple.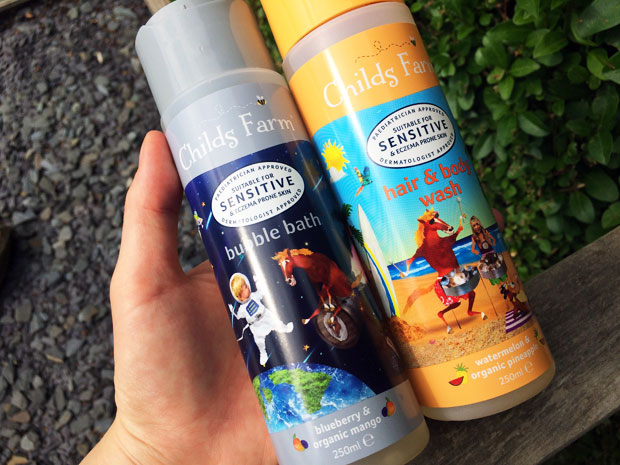 The new bubble bath smells fruity and delicious and the new hair & body wash smells like summer in a bottle! It's very tropical and lovely. The products work really well on my daughters and do not irritate their skin at all though they have both said that the Watermelon & Pineapple one stings a bit in their eyes. I've tried it on myself and don't think it stings at all though so I'm not sure if they've just made it up! Either way, it doesn't usually go in their eyes so it's not a problem.
I really love these new scents and think they're a great addition to the Childs Farm range. Childs Farm products are suitable for newborns and upwards and are dermatologist and paediatrician approved as suitable for sensitive and also eczema-prone skin.
There's another new product too and that's an unfragranced version of the classic Childs Farm moisturiser. I'm really happy about this as I prefer unscented when it comes to moisturisers for children. This cream works well on my youngest daughter but my eldest has really dry patches on her arms and back of knees that we've only found one cream that works for and that's unfortunately a really expensive French pharmacy one. The Childs Farm one is great on my toddler's belly, legs and arms that tend to go a bit dry.
Childs Farm products are available to buy online from the Childs Farm website or from Boots. Some products are also available from the supermarket.
Samples were provided for this review. As always, all my reviews are 100% honest and all thoughts and opinions are my own.