O'Neill Ozone Infant Sun Suit Review
|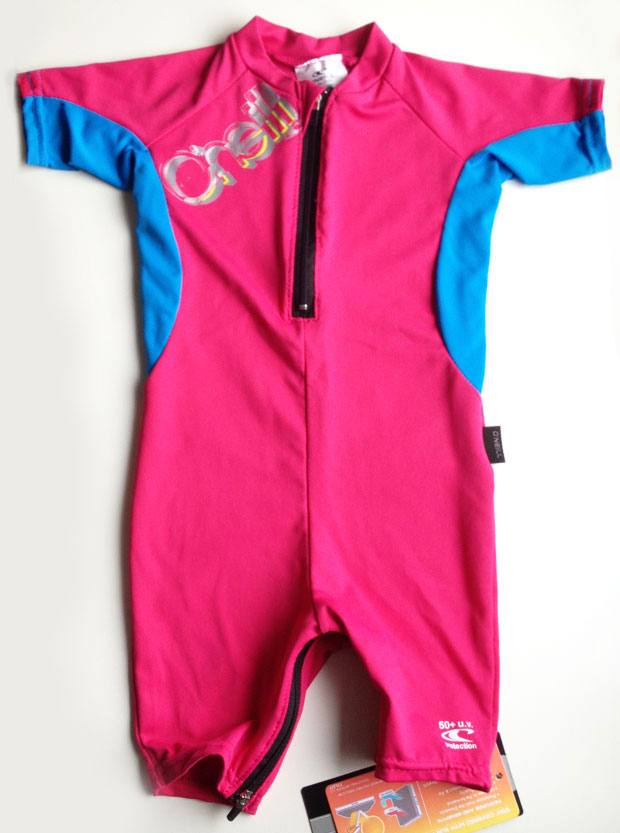 O'Neill Ozone Infant Sun Suit Review
It seems like the British summer is over but lots of people go on sunny holidays in September and October so sun protection is still very relevant. Children's skin is especially sensitive and I always like using a sun suit with high UV-protection for my girl. Sun cream is great but it wears off, especially if you're swimming or playing in the sand. A sun suit will protect for as long as it's on and you only need to top with sun cream on the exposed bits.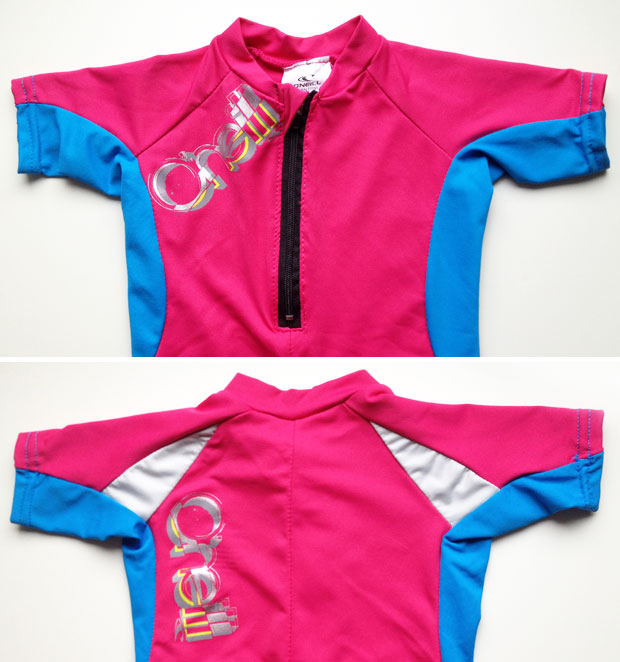 My toddler girl's sun suit for this year is this pretty one from O'Neill via the Wetsuit Centre. The O'Neill Ozone sun suits are made to keep your infant comfortable and safe with an all over UV 50+ protection.
The fabric is lightweight lycra which is quick dry and has a four way stretch. It seems like a very comfortable material. The suit is hand wash only but that's easy to do in the sink after a day out in the sun.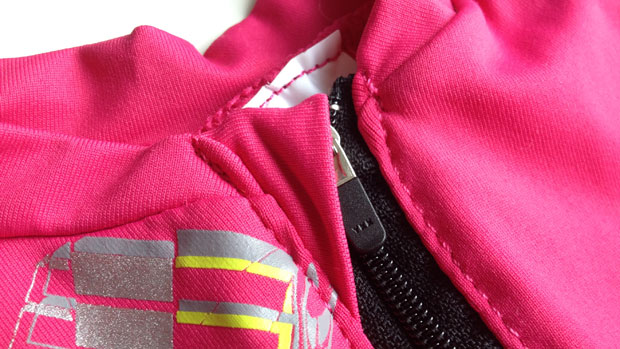 The details are really well executed. The zips are thick and durable and there's a zip cover at the top of the chest to ensure that there's no rubbing.
The zip in the crotch opens all the way from one side to the other which means the sun suit is really easy to put on and take off and pull up for toilet visits or nappy changes.

The design looks simple and classy with its two vibrant colours, a hint of silver on the shoulders and the O'Neill logo on the front and back. The brightness means your child is very visible!
The suit is available in three sizes: 0-6 months, 6-12 months and 12-18 months. We have the largest one and it fits my 19-month old perfectly. It's also available in a "boys" design in blue and for bigger kids in a slightly different design with long sleeves and legs (in blue or pink). I would love to see some unisex colour options too — like orange or green.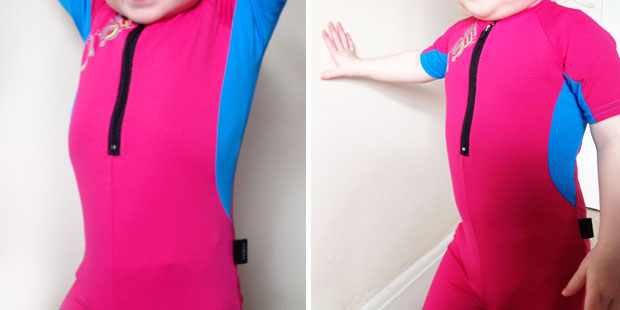 The fit is great! All seams and fabric pieces seem to have been planned very well because the suit is so easy to move in. When I was trying to take these photos of my toddler she was dancing around and crawling and climbing up and down on the bed and even trying to do roly polys! The suit is not restricting at all and my daughter loves wearing it.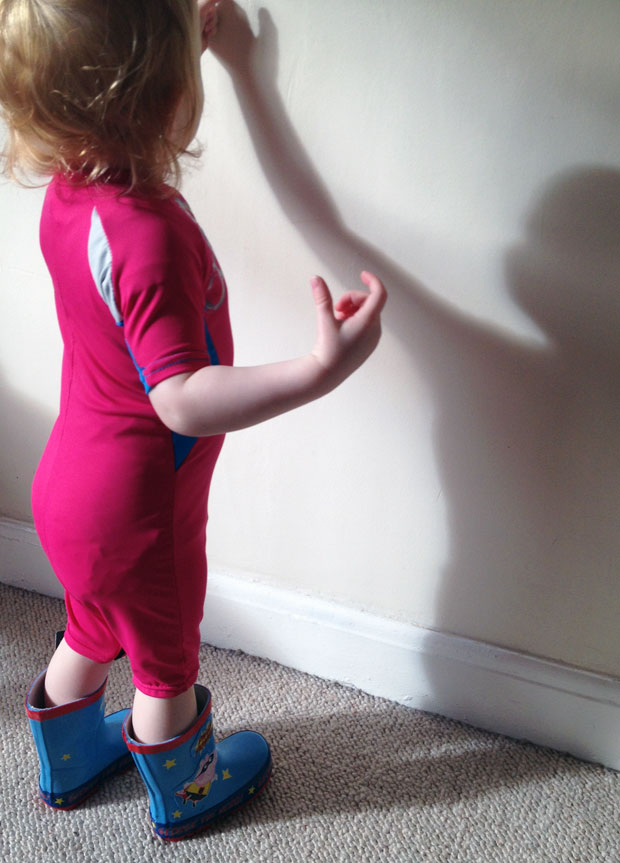 We're very happy with the quality of the garment, the fit and the great protection from the sun.
This sun suit costs £19.99 and is available from the Wetsuit Centre where you can also find wetsuits for adults, surfing and sailing equipment, fashion wear and much more.
We were sent this sun suit for this review. As always, all my reviews are 100% honest and all thoughts and opinions are my own.