Ooharr Cream Face Masks Review – Fruity Magic & Juicy Burst
|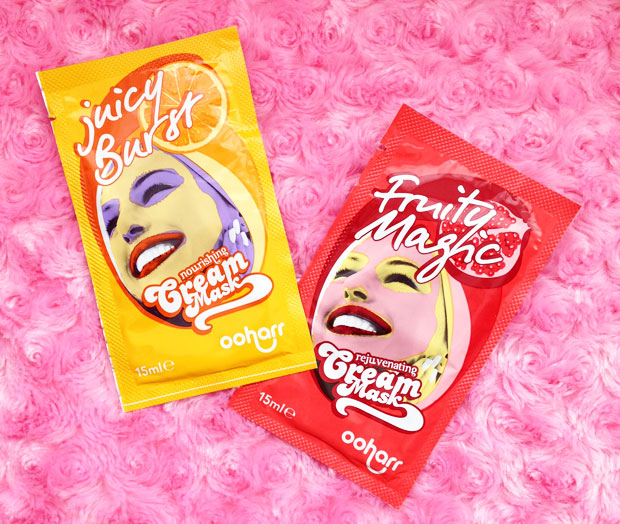 Ooharr Cream Face Masks Review – Fruity Magic & Juicy Burst
Ooharr has just launched a new range of natural cream face masks. I love their deep-cleansing clay masks so I was very excited to try these new ones. Cream masks are especially great for autumn/winter when skin can get dry very easily!
The range consist of two masks — Fruity Magic and Juicy Burst. These masks are antioxidant rich and formulated to naturally nourish and revitalise skin. They gently cleanse without stripping skin of moisture and are a great way to give your face a detox to rejuvenate your skin and give it a natural glow. These new masks also help to combat blemishes and breakouts.
The Ooharr brand was developed by Amphora Aromatics (one of the UK's largest suppliers of pure essential oils and aromatherapy products) and the focus is on the power of natural ingredients. I try to use as many natural products as possible so this is very important to me.
"Our new Ooharr cream masks are formulated to detox and clean skin, without stripping out moisture — helping to both treat and prevent spot breakouts.  The range is perfect for young adults, looking for effective and fun to use natural treatment masks for quick and easy at-home facials, rather than synthetic solutions.  The brand has a bright, young and fun personality with zany packaging inspired by Andy Warhol's imagery. "
Woody Evans, Director at Amphora Aromatics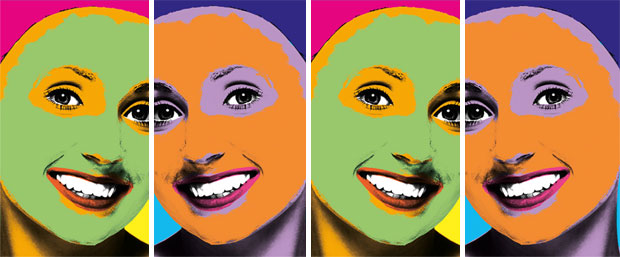 The Fruity Magic Rejuvenating Cream Face Mask gives your skin an antioxidant boost with the help of pomegranate. It's full of nutrients and natural ingredients like rejuvenating green tea, soothing Aloe Vera and regenerating honey. Vitamins A, C and E help detox the skin and leaves it soft, supple and with a healthy, natural glow. It's great for spot prone skin too.
I have combination skin that can be dry in some areas but I'm also prone to hormonal breakouts. The Fruity Magic mask makes my skin feel very clean yet nourished too.
The Juicy Burst Nourishing Cream Face Mask is a great morning mask — it's a great pick-me-up mask bursting with vitamin C. It nourishes and revitalises skin as it cleanses and works at improving skin texture. It is full of natural ingredients that help dull skin wake up! The ingredients include pore-tightening lime, rejuvenating cucumber, soothing calendula and refreshing olive oil. It's really full of zing and makes my skin feel fresh and clean.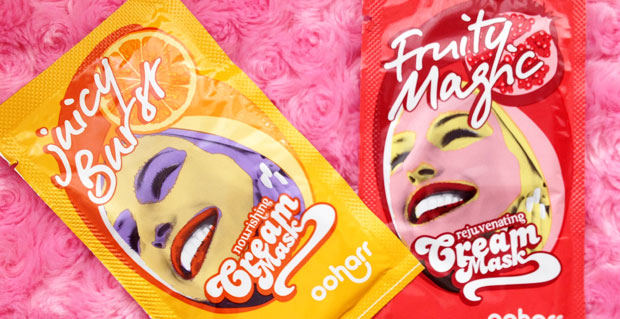 Both masks are thick and creamy and my skin feels slightly waxy (in a good way!) when you wash them off. It's like they leave a protective layer to lock in moisture. As the skin dries, the waxiness goes away and my skin just feels smooth, supple, clean and healthy.
The one application, retro inspired packaging is very cute and practical too! It's a generous sachet that would probably be enough for two applications depending on if you apply the mask to just your face or to your neck and décolletage too. They cost £1.20 each.
Find out more or order from www.ooh-arr.com.
I was sent samples for this review. As always, all my reviews are 100% honest and all thoughts and opinions are my own.