Organic Living with Children, Organic September & eco.kid
|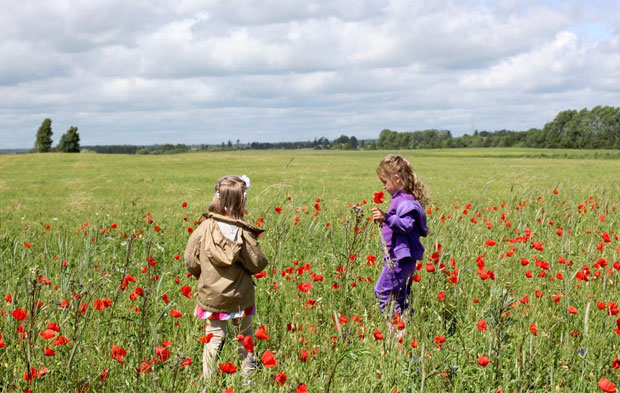 Organic Living with Children, Organic September & eco.kid
September is not just the first month of autumn but also Organic September and to highlight this aspect of this month, Naturally Better You has sent me a few questions about organic living with children.
Organic Living with Children
Tell us a little about yourself and your little ones.
I'm Petra and I am a freelancing mama to two girls aged 3.5 years and 16 months.
What do you all typically like to do/go?
We love days in and days out. If we're at home we spend a lot of time playing with Lego or Play-Doh or running around in the garden and if we're out, we love going to the countryside for a walk, go to playgrounds or have some nice coffee and cake somewhere.
How important is to you to have an Organic lifestyle you and your children?
We're not a 100% organic family but, like most things in life, it doesn't have to be all or nothing. To me, there are certain items that are more important for me to be organic and the main category is skin care products as the skin absorbs so much and children's skin is especially sensitive and delicate.
Do you find it easy buying Organic from day-to-day?
I think that there's quite a good selection of organic products available and I'm happy to see that you can get many of them in the large supermarkets too and that makes it a lot easier.
Do you find the price of Organic justifies the health benefits and peace of mind?
Yes, in most cases. Organic doesn't always mean that it's really expensive. Quality over quantity is a good thing to remember when shopping in general.
When did you become aware of the food you eat and skin products you use?
I became a vegetarian when I was 12 and think it all started from there really. I became more into natural options and healthier products. I was vegan for a couple of years but missed cheese too much! I have noticed better results with natural and organic skincare products and I don't react to them like I do with some harsher products.
When did your lifestyle change to an Organic one?
Like I mentioned earlier, we're not 100% organic but it's a preference of mine that I try to live by as much as possible.
Tell us a few of your favourite products and why?
I'm a big fan of Weleda products for myself and the children. Weleda Skin Food saved my face after I had an allergic reaction on our honeymoon so I will never be without it now. It's good for everything! I also love the Weleda Aknedoron range which is amazing for acne/breakouts and safe when breastfeeding or pregnant.
Are there any products you love that you think Naturally Better You should offer?
I love Tiddley Pom Organic Lavender Baby Nappy Balm that I use as a skin ointment on dry skin on my children. My eldest had some really angry patches of skin when she was a toddler and this healed her skin beautifully when other creams didn't work.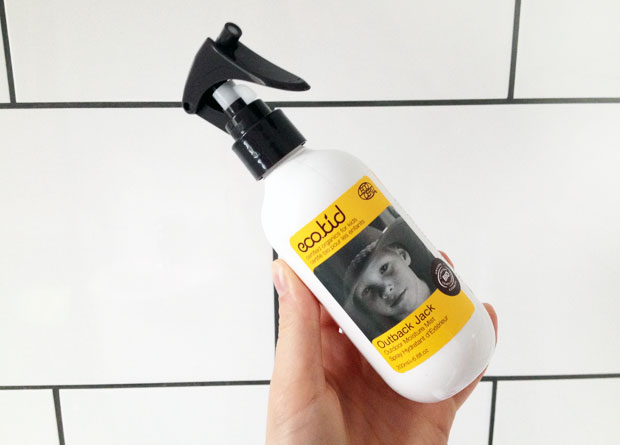 eco.kid Organic Outback Jack Outdoor Moisture Mist
My kids love playing outdoors in all weathers and seasons. Sometimes they come back inside with bites and I've not really used anything to prevent this when we're just at home.
Naturally, you need more protection when you go camping or when travelling to other climates with more bugs that might bite!
This product is called eco.kid Organic Outback Jack Outdoor Moisture Mist is an outdoor spray that has been specifically developed for the harsh Australian outback. It's a soothing blend of Australian essential oils and plant extracts that protects the skin using certified organic plant extracts from the Amazon Rainforest.
It moisturises the skin and is rich in anti-oxidants. It leaves a protective but pleasant film on the skin that shields from insects who might want to bite you. It's completely safe and will not irritate your eyes, nose, skin or the planet. It can be used on all skin types and on children of any ages without causing irritation or toxicity from frequent re-application.
It's a very pleasant product to use and I think it smells nice too (but bugs don't!). I wish we had a holiday to go on to try it properly in a warmer climate. So far, it seems to help keep the British midges away!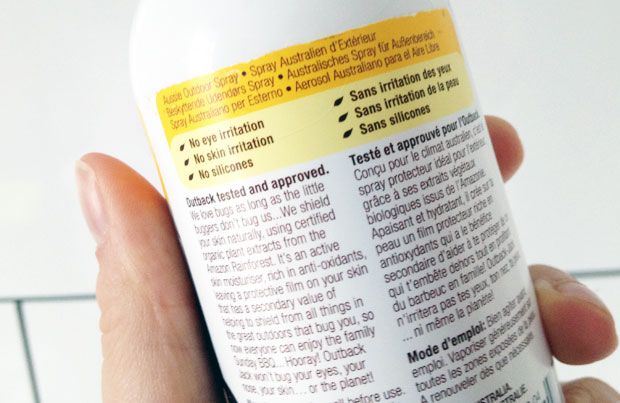 Buy this lovely product and lots of other natural skincare products from Naturally Better You. Use my exclusive code to get 10% off the website: 'PETRA10'. 

Product provided to me for this review. As always, all my reviews are 100% honest and all thoughts and opinions are my own.