OXO Tot 4 Piece Toddler Feeding Set Review
|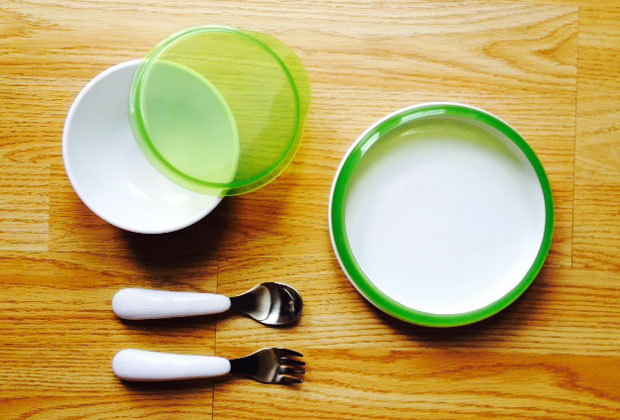 OXO Tot 4 Piece Feeding Set Review
This is a feeding set for toddlers that contains a spoon, a fork, a plate and a bowl. The four parts come packaged nicely in a box which makes the set a great gift for a first birthday, for example.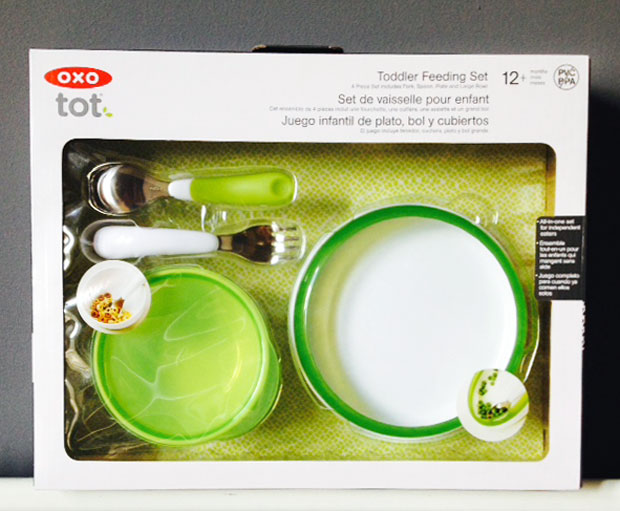 The plate has a curved ring that helps children guide food onto their cutlery and it also helps keep food on the plate. You can remove this ring when you feel that your child doesn't need it anymore or when eating foods that don't require the extra height. The plate has a non-slip base to help keep it in place on the table.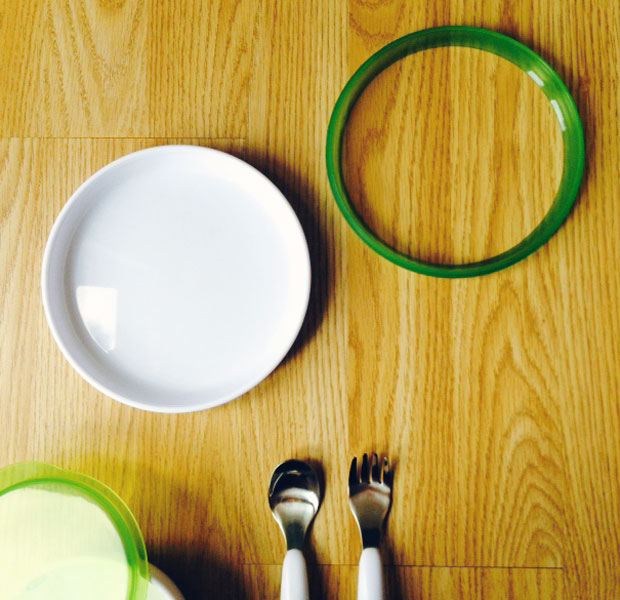 The bowl has a capacity of 360ml and a weighted base to help steady it. It's also got the same non-slip texture on the bottom as the plate which adds stability and minimises spills. The high walls of the bowl make it easy to scoop out food with the cutlery. The bowl comes with a handy lid which is great when you want to store leftovers.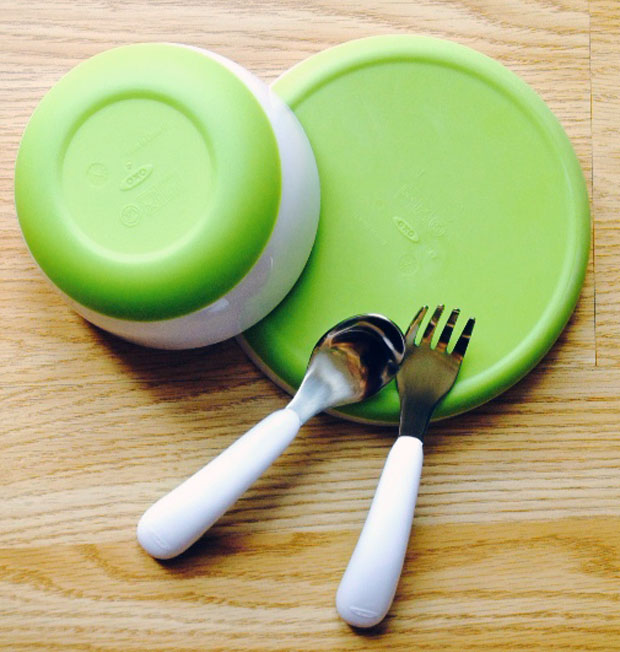 The fork and spoon are a great size for toddlers and make them feel a bit more grown up. They have large and chunky, slightly curved, handles with non-slip grips that are really easy to hold for small hands. The fork tines food easily without being sharp and the spoon is deep enough to hold a substantial amount of cereal or yogurt, for example. They both have a flat area on the handle which keeps them from rolling and the non-slip grips also help to keep them from falling into the plate or bowl. The stainless steel tips make them very sturdy and durable and perfect transition utensils before using cutlery for grown-ups.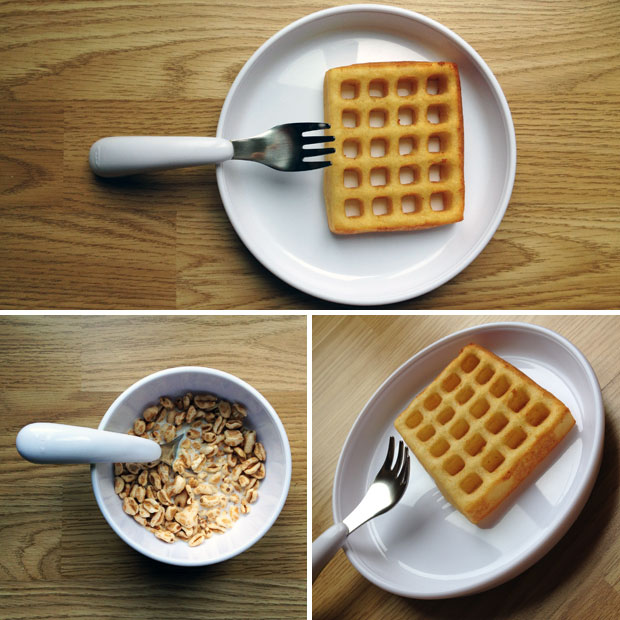 We love this kit and use all items on a daily basis. The cutlery is just the correct size for our daughter now, at 18 months, and very ergonomic. The plate and the bowl fit a substantial amount of food which means we'll be able to use them for a long time, as our daughter grows and gradually eats bigger portions. We use the bowl for breakfast cereal (these look like Sugar Puffs but are actually Morrisons Puffed Wheat that are 100% wheat — best toddler cereal in our opinion!) and the plate for lunches and dinners. I add the ring to the plate if we're eating something that requires scooping.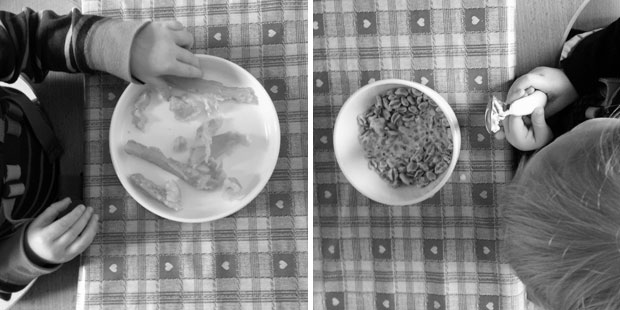 You can wash all parts in the dishwasher — the plate and bowl on the top rack and the cutlery in the cutlery basket. This kit is BPA, phthalate and PVC free and suitable from 12 months onwards. It's also available in Raspberry but I love this bright green colour.
All the items wash really well and I'm so happy to say that they've not stained in the dishwasher! Most white and clear plastic items go orange as soon as they go near a dishwasher but these are still crispy white like when they were brand new.
Like all the other OXO Tot products that we have, the design is very pleasing — beautiful and user-friendly at the same time.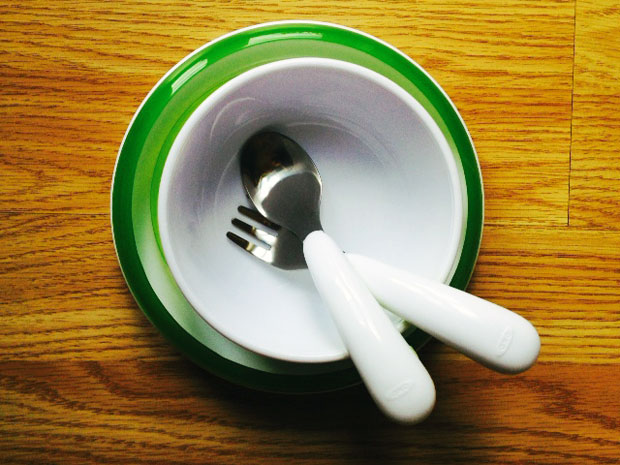 Read more about it on OXOuk.com and buy from Amazon.co.uk. The RRP is £18.00 but it's currently only £11.32 from Amazon.
We were sent this item for this review. As always, all my reviews are 100% honest and all thoughts and opinions are my own. Price correct at the time of publishing.