Phil Smith Hello Moisture Hair Care Range Review
|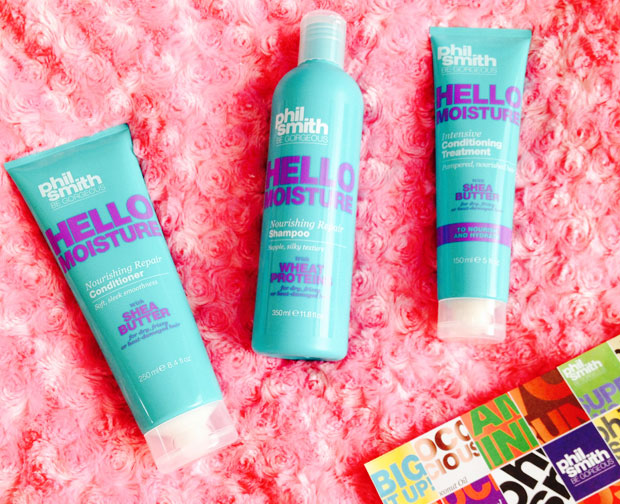 Phil Smith Hello Moisture Hair Care Range Review
My hair is definitely in need of some TLC at the moment. I've just not had much time to look after my hair lately, but now I'm treating my locks to a moisture boost using a new shampoo, conditioner and intensive conditioning treatment from Phil Smith.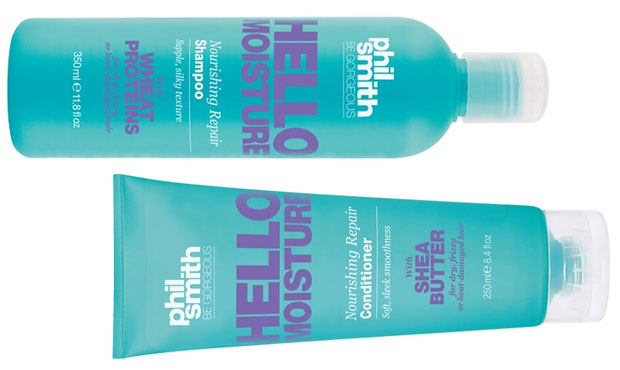 This range is a nourishing repair trio for hair that is dry, frizzy or heat-damaged. My hair is dry and a bit frizzy at the ends and needs hydrating to look its best. The three products are:
HELLO MOISTURE Nourishing Repair Shampoo which is a rich and hydrating shampoo that cleanses hair and moisturises it too to make it supple and silky. It's lovely to use and makes my hair feel clean without stripping it of moisture.
HELLO MOISTURE Nourishing Repair Conditioner which is a deeply nourishing conditioner that adds and locks in moisture and makes dry hair silky soft again. You just use it after washing with the above shampoo, massage it in all over, leave for a couple of minutes if you have the time and rinse thoroughly. My hair feels soft and smooth after using this conditioner.
HELLO MOISTURE Intensive Conditioning Treatment which is a real pampering treat for very tired and dry hair. You use this instead of regular conditioner and leave it in for 15 minutes before rinsing for best result. I never really have 15 minutes in the shower, so I just leave it for a few minutes and it works really well in that time too. The directions say to apply from roots to ends but I suggest focussing on just the ends because my hair quickly became greasy when I put the treatment all over. When I just apply to the ends, I get the result I want

—

nourished, soft and pampered hair with healthy looking curls.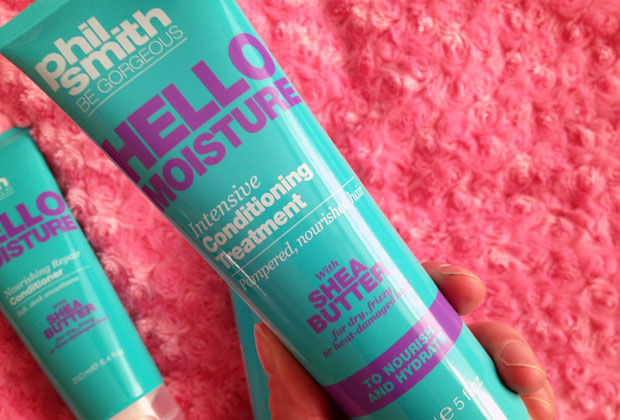 This indulgent and hydrating range is great for my hair type but there are loads of different Phil Smith Be Gorgeous ranges to choose from depending on your hair type. The HELLO MOISTURE products all smell the same and the scent is like a nice men's perfume which makes it quite a unisex product. I personally like this kind of scent but if you want your hair to smell girly and florally, you might prefer a different one.
I was sent these products for this review. As always, all my reviews are 100% honest and all thoughts and opinions are my own.