Plan The Perfect Surprise Anniversary Party: Our Top Tips
|
Plan The Perfect Surprise Anniversary Party: Our Top Tips
Setting up a surprise anniversary party is a brilliant way to show care for your loved ones' memorial dates. These events bring a warm feeling that you really support and remember their special moments together.
A perfect party demands hours of preparation and numerous boxes to check, including but not limited to entertainment, photography, venues, meals, activities, and wish lists. Here is a detailed guide to planning the perfect surprise anniversary party for your loved ones.
Despite the different activities in setting up the anniversary party, ensure the goal remains: to make it a surprise. Don't spill the secret. Ensure that all arrangements are made behind their backs.
If you want guests, ensure that the invitations are the last things. Also, inform them of the party's purpose, so they don't leak the information.
If the venue is at home, plan an outdoor activity like a long walk or watching sports. This will keep your guests away till everything is set.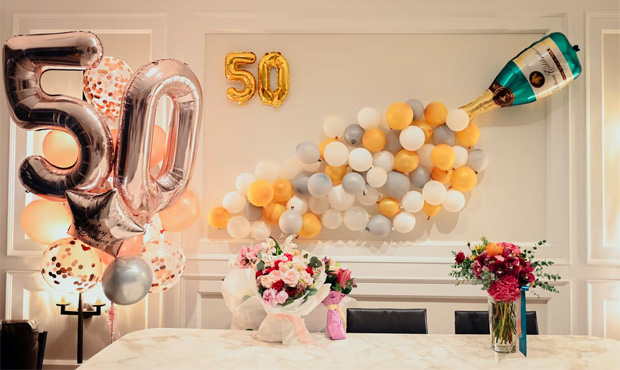 Creating a party planning checklist is a brilliant way to ensure its success. Assess all the different areas and services you'd be requiring. Also, check their wish list to know things you'd be including.
Are there going to be cakes? What about DJ? Is the venue at home or somewhere you want to rent? These are a few questions to help you calculate the ideal expenses to make. Also, consider; photography, meals, decorations, music, etc.
The perfect surprise party should not reveal any information to your loved ones. Remember to plan activities for your guests of honour to keep them away if the venue is at home. This will help you continue the preparations behind the scenes while making it a secret package.
You can also use places your guests frequently go, so you don't disrupt their regular schedule. Also, consider the number of guests that'll be in attendance to know the venue size to choose.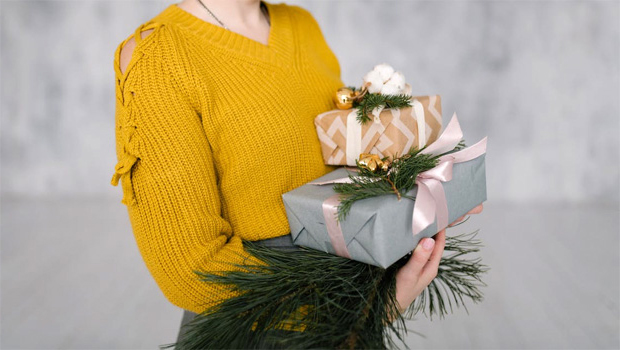 Get Gifts From Their Wish lists
There are a lot of variables to consider when it comes to picking the perfect anniversary gift. If you don't carefully select gifts, your loved ones may not appreciate them if it's off their wish list.
If you are looking for the best gift, then it may be best to use the Anniversary wish list from GiftWhale. They are an excellent anniversary planning website that allows anyone to create wish lists to point out gifts they'd love to have. This way, you will be able to get them exactly what they want, which they will appreciate.
Set Theme And Decorations
Whether the party is for a birthday, parent or a wedding anniversary of your significant other, choosing a suitable theme is paramount to giving it an excellent finish. For example, birthday parties are usually designed with balloons and the person's age.
It is best to focus the attraction of the environment on one place where your loved one would stay as it shows that they are the reason for the celebration.
In some cases, having too many decorations might ruin the surprise of a surprise party since your guest of honour will be tipped off before they even see all the visitors. You'll be set with just a banner, some streamers, and one or two balloons. If you're planning to purchase unique balloon colours or a particular sign, ensure you do so at least one week in advance.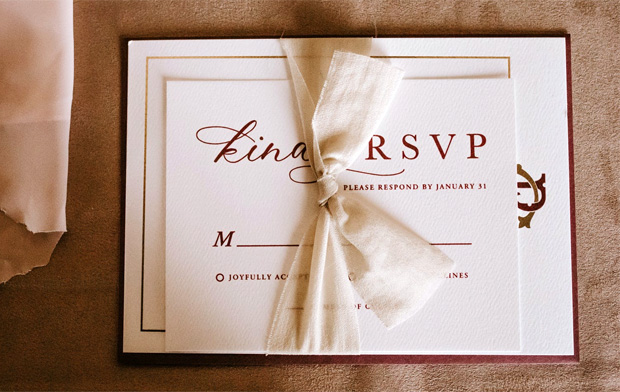 You can send out invitations as soon as the venue and menu are finalized. An e-invitation is an innovative way to do this. Ensure you include the date, location of the event and the kind of food that will be provided. Include the party's theme as well. You can also share your loved ones' wish lists with friends to help you get gifts. Keep in mind that it's a surprise; therefore, everyone involved must keep quiet about it.
Invite your friends and relatives to bring their favourite images of your loved ones together when you send out your party invites. One of the best ways to perfect the anniversary is to turn their images into an album of precious memories, which you can give them as a gift.
A Decoy plan is a method of tricking people into preparing for what you have for them. In this scenario, have your loved ones prepare as though they're going out for another event so that they dress well for the party. You should, however, ensure everything is time to give it a perfect surprise.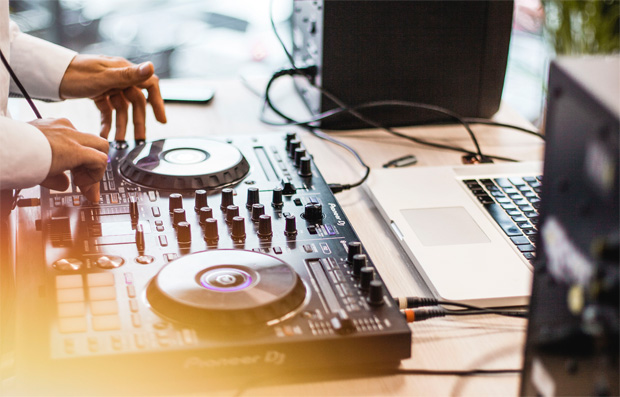 Choose A Perfect Playlist
Music opens the atmosphere for creating long-lasting memories. It also motivates one to showcase dancing skills. To make the anniversary perfect, select a playlist of relaxing songs or classic jazz; they're the best for anniversaries.
A fantastic idea to keep the celebration going is to hire a DJ or live band. Consider your guests' musical tastes while reserving a venue. If they are the Kinks lovers, a tribute act might be a brilliant way to honour their devotion to the band's songs and tick off a wish list.
If you're hosting an anniversary party, jazz bands are popular because they're easy on the ears and can help set the mood. It's also an excellent way to entertain your guests if any of your family members or friends are talented musicians.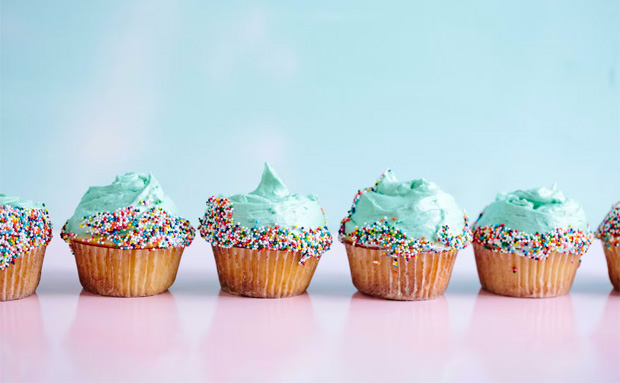 Meals are not always a prerequisite for an anniversary party. But what is a celebration without refreshments? To plan the event perfectly, you should have a list of foods to serve.
Make arrangements for the cakes, cupcakes, and drinks. Depending on your taste, you can also include meals, desserts, and snacks. However, ensure it will be something your loved ones will love and appreciate you for.
While setting up the menu, remember to check the number of friends and guests attending. If they're much, then hiring a catering service will reduce the stress of doing all the cooking yourself.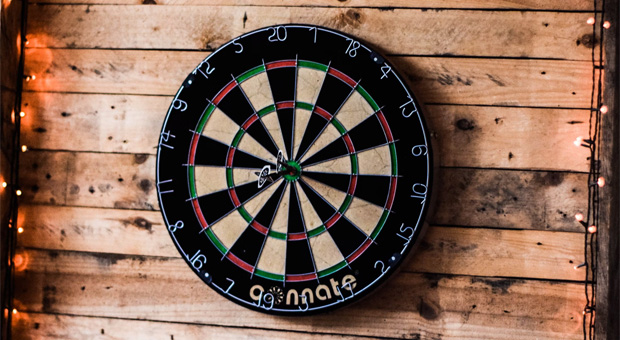 Choose Creative Activities
Take the pressure off your special one at the surprise party by planning some anniversary party games that will allow them to socialize with their guests. A homemade cupcake bar or a game of poker are excellent options, but the type of surprise party you're throwing will influence your decision.
Work backwards from your guest of honour's perspective and decide what is most appropriate for them all. Was there an indoor game in college that you and your honoured guest loved? You may want to look into venues with the game as one of the packages. Is your honoured guest a darts enthusiast? Install a few dart boards around the venue. You can't go wrong if you're willing to try new things and think outside the box!
What are your loved ones' favourite hobbies? Inviting attendees to participate in a fun activity together is an excellent way to get everyone excited about the event. If they are table tennis enthusiasts, renting a mini tennis board for them and their visitors to experience will be a hit. For music-loving couples, karaoke or hobbies like croquet or chess are other innovative anniversary ideas.
Participating in a game with your guests gets everyone talking and helps make their anniversary memorable.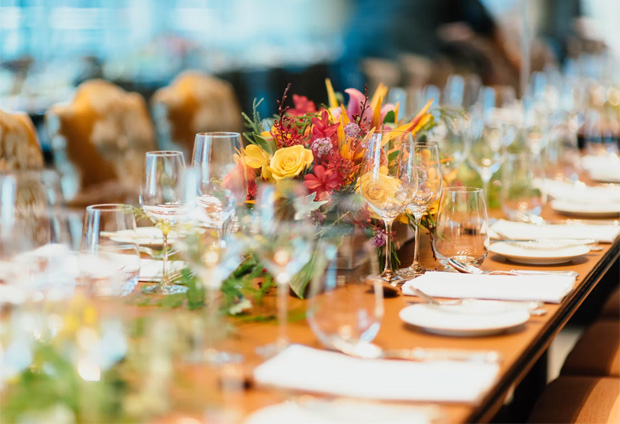 Conclusion
Preparation is the key to a successful anniversary party. One good way to make it memorable is by getting items on their wish lists and ensuring the party goes well. You can also assign chores to siblings or family members to guarantee that essential projects are accomplished. In the end, your loved ones will never forget the party and will always cherish you for celebrating them.
| Guest Article.