PlayStation 4 Games Giveaway | Men's Gift Guide
|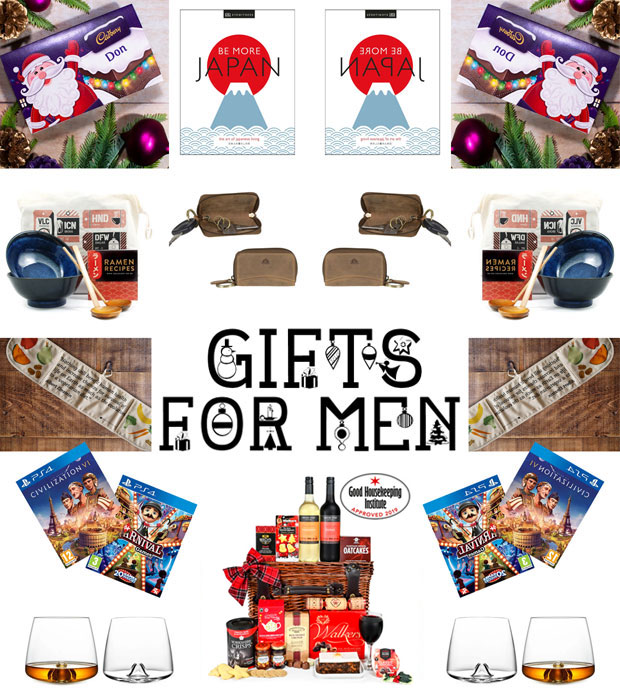 PlayStation 4 Games Giveaway | Men's Christmas Gift Guide 2019
Christmas is less than month away now! Are you looking for some gift ideas for a man in your life? Men are notoriously difficult to buy for but hopefully you'll spot something in this men's Christmas gift guide that might be a good fit for a man you're buying a gift for this Christmas.
Don't miss the PlayStation 4 Games Giveaway at the end of the post!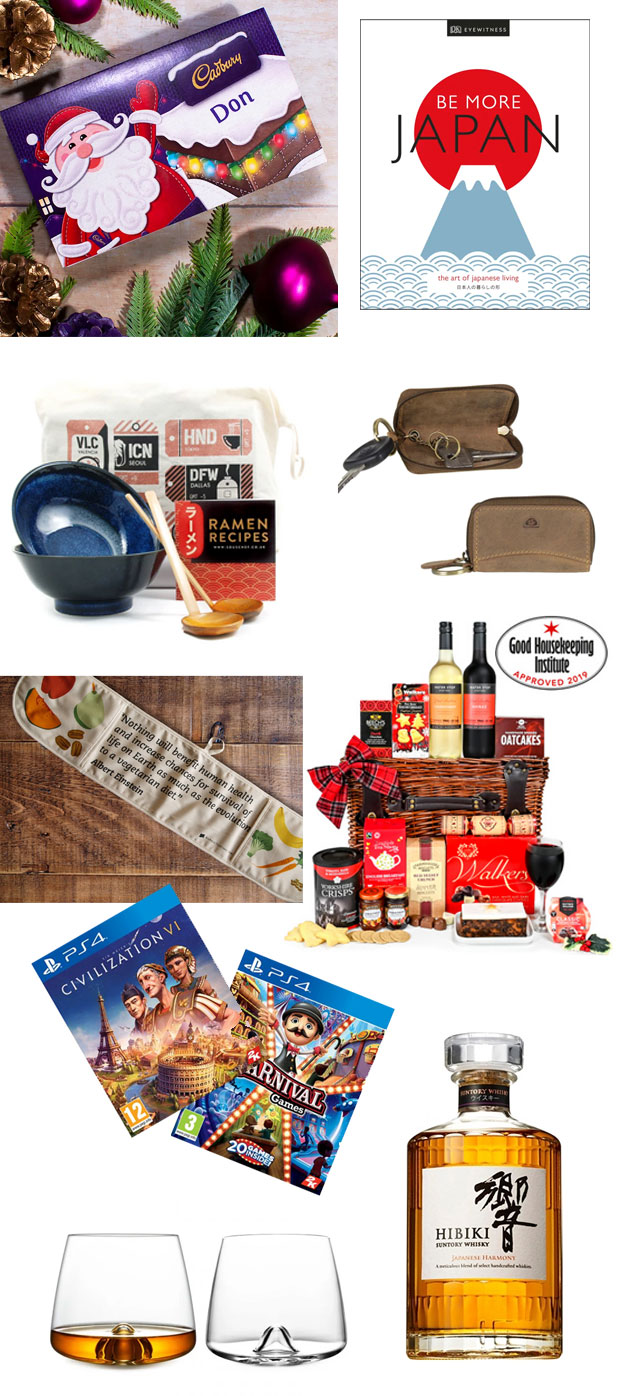 I've included smaller gifts suitable for Christmas stockings or Secret Santa gifts and bigger gifts too.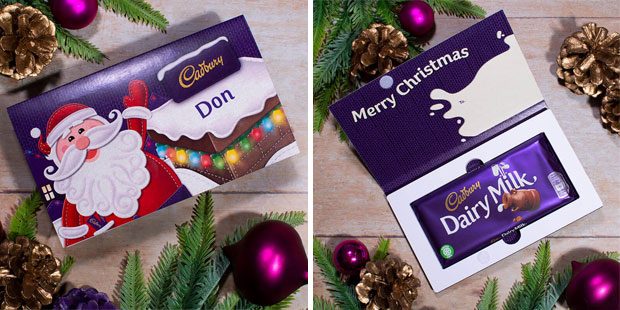 Personalised Cadbury Santa Chocolate Gift Card
For someone who has everything, including a sweet tooth, this Personalised Cadbury Santa Chocolate Gift Card from PrezzyBox would make a sweet gift. Plus the box makes the card too which is handy! Everybody loves Cadbury chocolate and you'll be an even more popular gift giver if you keep replacing the bar as it gets eaten! It's available in two sizes and can be personalised with any name up to 20 characters plus there's space for a message inside the box too.
Something To Read – Be More Japan
A good book that suits the recipient's interest is always a good gift. Do you know someone who's interested in learning more about Japanese culture? Then Be More Japan from DK Books would be a good choice. It's a beautiful book with lots of interesting facts, history and inspiration from this fascinating country. A great way to be inspired by Japanese wisdom in your every day life as well as learning about modern and traditional Japanese culture.
Sous Chef Japanese Ramen Bowl Set
Still on the Japanese theme… a Sous Chef Japanese Ramen Bowl Set would make a lovely gift for foodies, especially ones that love Japanese food of course. This stunning set includes two beautiful, large Ramen bowls, two Ramen ladles, a Ramen recipe booklet and a gift bag. The items are imported from Japan and the bowls are the ideal size for Ramen dishes. The recipe booklet tells you all you need to know to get started making your own Ramen at home and has recipes suitable for vegans and vegetarians too. Sous Chef have a range of wonderful foodie gifts for all tastes! Want to know more about Ramen? Check out Sous Chef's article What is Ramen? to learn more.
A Leather Key Pouch Stocking Filler
A small but beautiful gift or stocking filler is the Greenburry Vintage key pouch from Walletking.co.uk. It's a natural leather zip around key pouch with one zipped compartment with two key rings on metal chains and one key ring on the outside. It's classy and practical at the same time and makes a great useful gift for a loved one.
For Vegans or Vegetarians – Einstein Vegetarian Double Oven Glove
Buying a gift for a vegetarian or vegan this Christmas? I'm vegetarian and love this Einstein Vegetarian Double Oven Glove from Radical Tea Towel. The double oven glove made from unbleached cotton with a natural terry toweling backing and filled with heat resistant filament features this quote from Albert Einstein:
"Nothing will benefit human health and increase chances for survival of life on Earth as much as the evolution to a vegetarian diet."
Albert Einstein was a vegetarian for the last 18 months of his life but a proponent of vegetarianism for many years before. This quote is also available on tea towels and aprons.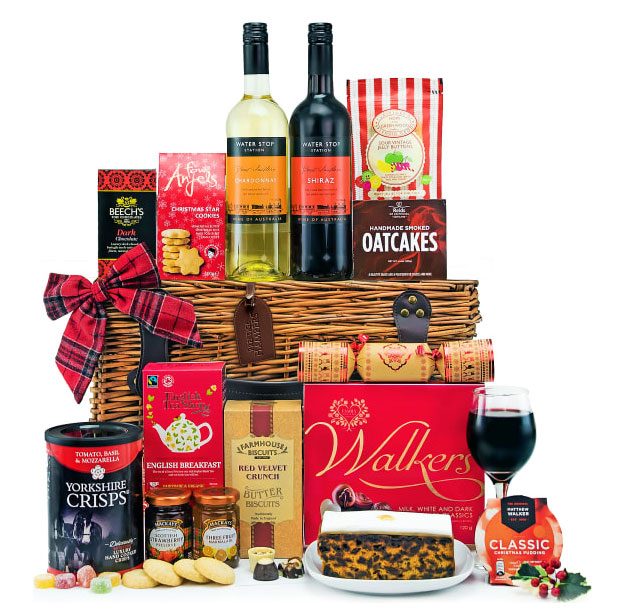 A Festive Hamper Full of Goodies
You can't really go wrong with a well-chosen hamper of seasonal goodies as a gift! The Prestige Hampers' Traditional Gift Basket has been approved by The Good Housekeeping Institute 2019 and is a true classic Christmas collection.
It's a premium wicker basket full to the brim of goodies! In the hamper, you'll find the finest collection of products to be enjoyed over Christmas by the recipient. A selection of wine, lots of delicious sweet and savoury treats… what's not to love about this? What an amazing Christmas treat!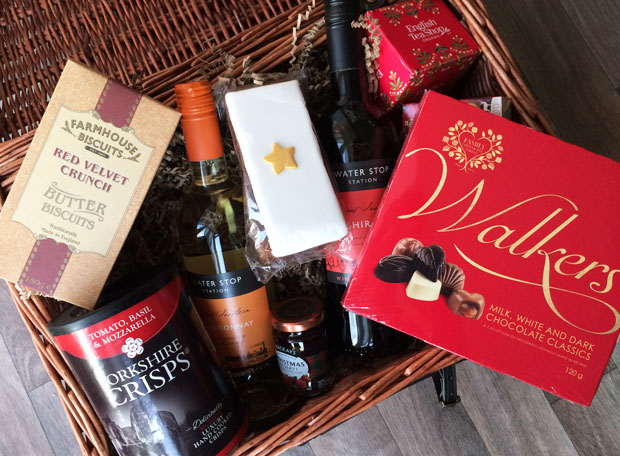 The full contents are the following:
Water Stop Station Chardonnay 75cl
Water Stop Station Shiraz 75cl
Red Velvet Crunch Biscuits 150g
English Breakfast Tea 40g
Milk, White and Dark Chocolate Classics 120g
Shortbread Festive Shapes 60g
Matthew Walker Classic Christmas Pudding 100g
Iced Fruit Cake 400g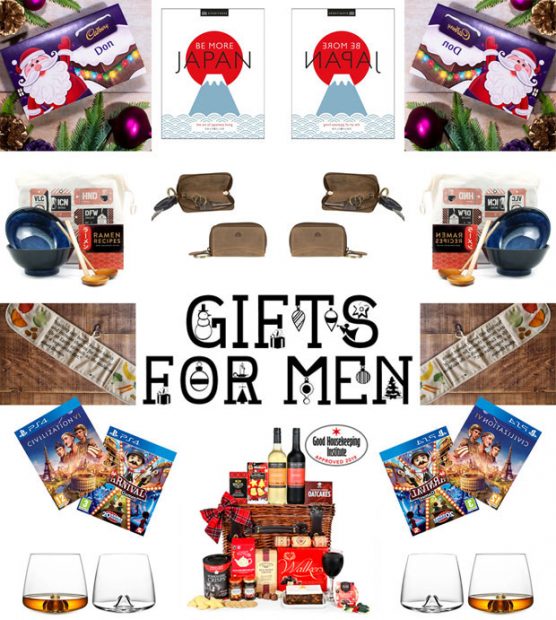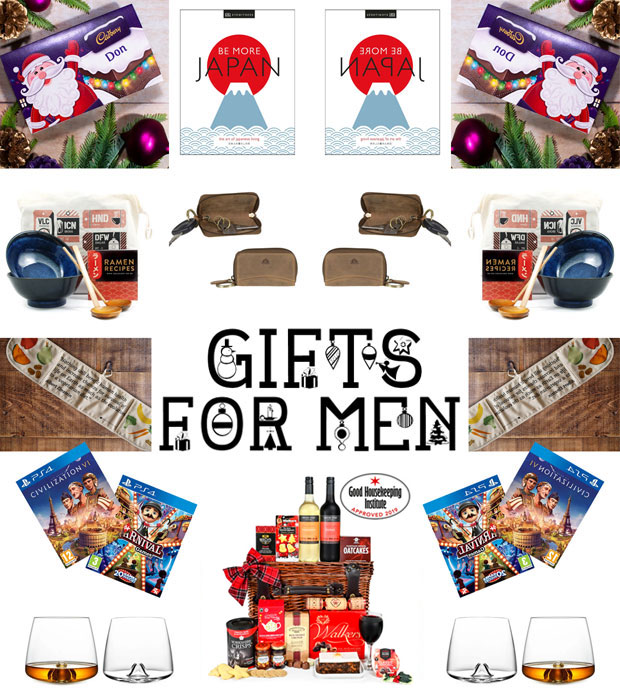 Dark Chocolate Bar 60g
Mackay's Christmas Marmalade 113g
Mackay's Christmas Preserve 113g
Tomato, Basil and Mozzarella Yorkshire Crisps 100g
Handmade Smoked Oatcakes 125g
Handmade Wicker Basket
Get the family together this holiday time, with Carnival Games who are bringing the party back! With both fan-favourite and brand-new mini-games all in one package, Carnival Games offers fun for one and all, and can be played alone or with up to three others. Hit home runs, pile the highest stack of cakes, and take your horse to the finish line. Another new game from 2K Games is Civilisation VI (PEGI 12 rated). Win both for PS4 in my giveaway further down in this post!
Normann Copenhagen Whiskey Glasses
For a whiskey loving loved one, some fancy new whiskey glasses make a great gift! These Normann Copenhagen Whiskey Glasses from Red Candy are great quality and a beautiful Scandinavian design. The designer glasses can of course be used for any drink. The curved underside sits perfectly in your palm and the raised nipple shape in the middle looks stylish and also encourages your ice cubes to stay afloat.
If you're feeling extra generous, complete the gift with a nice bottle of whiskey. Have you tried Japanese whiskey yet? Hibiki Japanese Harmony Whisky is a luxury whiskey that you can find online and in Waitrose.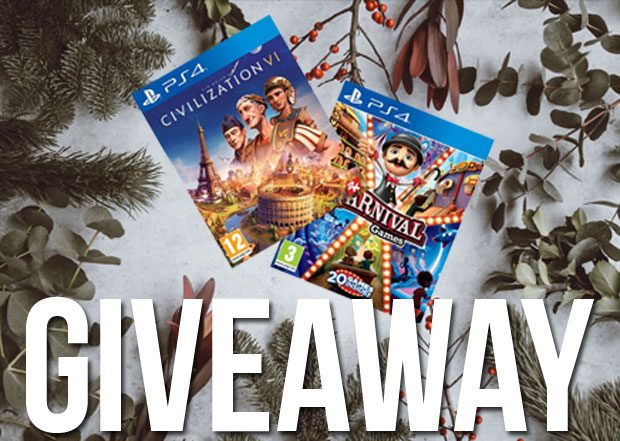 PlayStation 4 Games Giveaway
For a chance to win both Carnival Games and Civilisation VI (PEGI 12 rated) for PlayStation 4 from 2K Games, enter through the Rafflecopter below. Terms & Conditions apply. Open to UK entrants over the age of 18 years only. The giveaway will end on the 17th of December 2019. Good luck!
Hope you've enjoyed my Men's Christmas Gift Guide! More gift guides are coming soon!
Some products mentioned are PR samples, others are not. All items have been chosen by myself to be in this guide.