Polarn O. Pyret Kids Dressing Gown / Bath Robe Review
|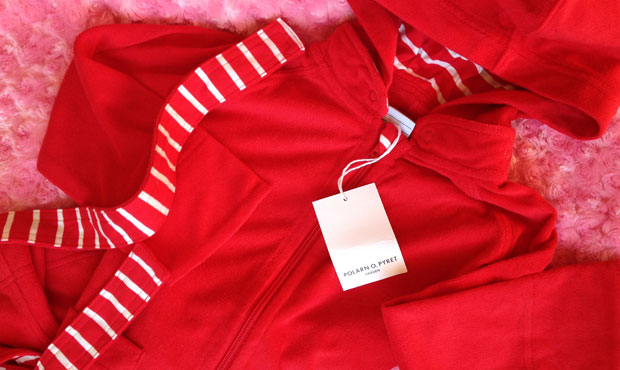 Polarn O. Pyret Kids Dressing Gown / Bath Robe Review
Cosy loungewear is a big part of Christmas for me. Over the holidays, you have time to have some pyjama days where you lounge around at home together in your dressing gowns and snuggle on the sofa watching a Christmassy film.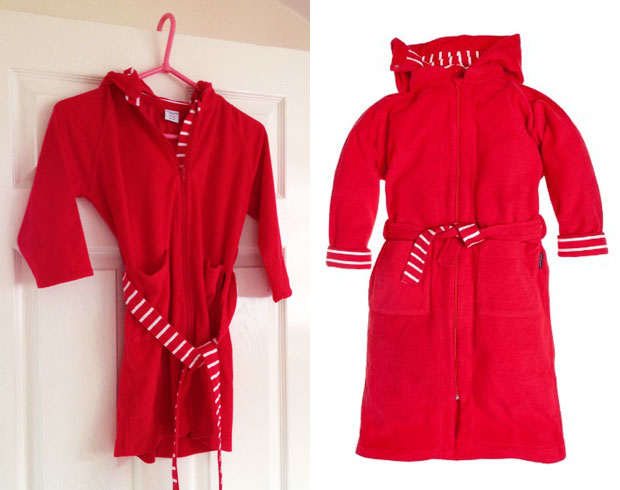 As you may know, Polarn O. Pyret is one of my absolute favourite clothing brands, especially for children's wear but I do have my own classic stripy top too.
This beautiful red Polarn O. Pyret Kids Dressing Gown is my eldest daughter's. She's nearly three years old and we have it in size 2-4 Years.
The dressing gown is made from a toweling material with a fine terry lining. It's designed to be calf-length and the cuffs can be adjusted to fit the length of your child's arms. You do this by simply folding the sleeves up a bit which reveals a stripey detail — the classic Polarn O. Pyret stripes that we love so much.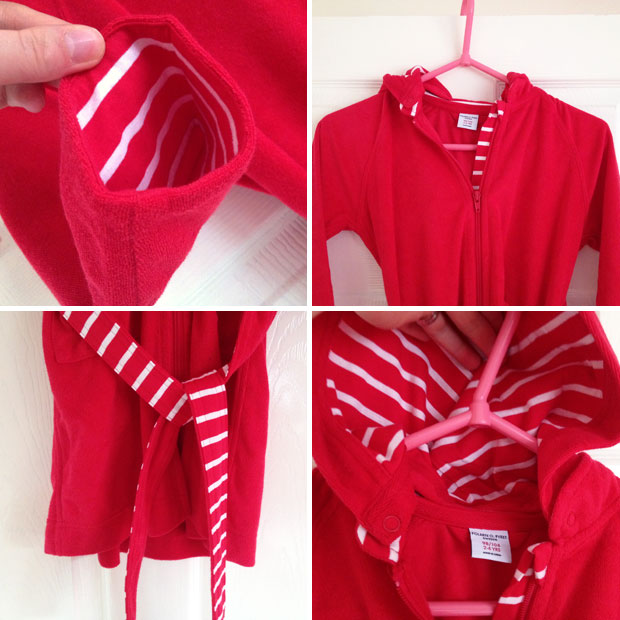 The dressing gown has a removable hood if your little one prefers to not have it on but we love it. If you want to take it off you simply pop the buttons open. To close or open the robe, you use the full length zip.
The robe has a belt that is plain on one side and striped on the other which looks cool and adjusts the robe to fit your child perfectly.
The two pockets at the front are large and can hold many small toys and other top secret items! Perfect for toddlers!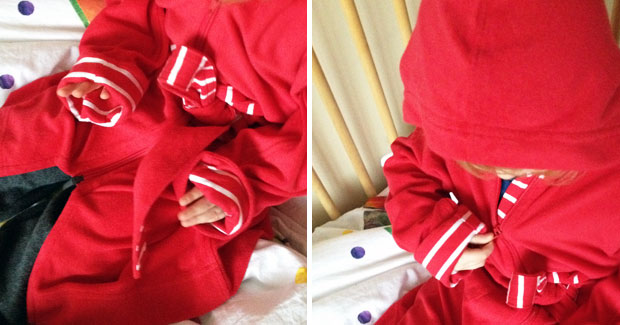 The robe is made from 80% Cotton and 20% Polyester. I love it and so does my toddler. It's perfect for wearing over her pyjamas at night after her bath or in the mornings if we don't need to rush getting dressed. The toweling material means it would be great on the beach or by the pool during the warmer parts of the year too.
For now, it's perfect for getting us in a cosy and Christmassy mood! That Polarn O. Pyret shade of red is so gorgeous!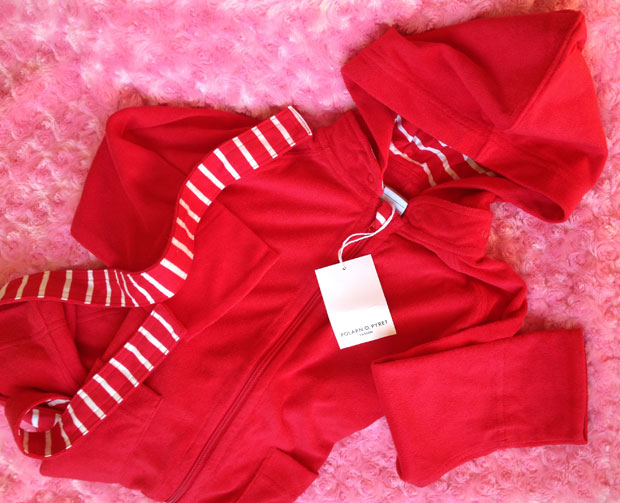 If you prefer, the bath robe is also available in blue and you can also get dressing gowns in a snuggly fleecy material. See all Polarn O. Pyret robes here. The robe we have is available from size 6 months up to 12 Years. Prices start at £25.00. I would love to see a matching one for adults in the future!
We were sent this item for this review. As always, all my reviews are 100% honest and all thoughts and opinions are my own.