Renovations? Use These Coping Tips to Get Through Smoothly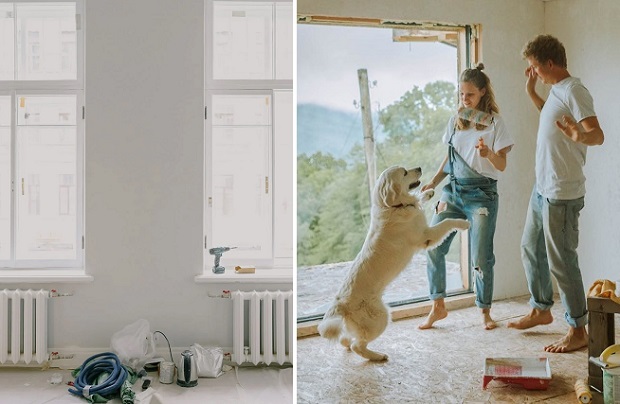 Renovations? Use These Coping Tips to Get Through Smoothly
Many of us think of renovations as being extras: a modernized kitchen, a revamped bathroom, or some other improvement to make a home more modern and more stylish. But the really big jobs are the absolutely necessary work that needs to be done to maintain the structural integrity of your home. The most important thing to remember is to use professionals – these jobs are generally not for the average DIY enthusiast. At the same time, you certainly can't expect "business as usual" in your normal home life. Try these coping tips to minimize disruption.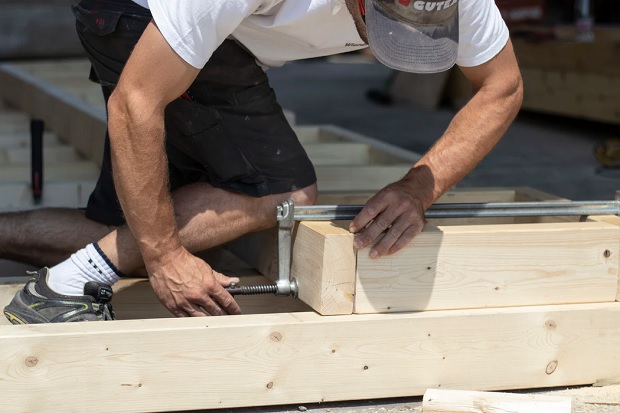 When it's the Roof Over Your Head
It's a thing we often fail to notice until the fact that our homes aren't protecting us from the elements becomes painfully obvious. Be sure to engage a reputable firm like UK-wide company, Roofline Design, to attend to reroofing, replacing worn fascia and soffits, etc. A business with all the necessary resources at its fingertips gets the job done faster – and if you're in for a full reroofing, faster is better.
Depending on the magnitude of the task, you might need to pack things up and store them, spending some time living away from your home until it's ready to receive you again. Consult with your roofing professionals and plan an easy timeline to prepare yourself and the family for the project and the necessary disruption it will cause. Worth it? Absolutely!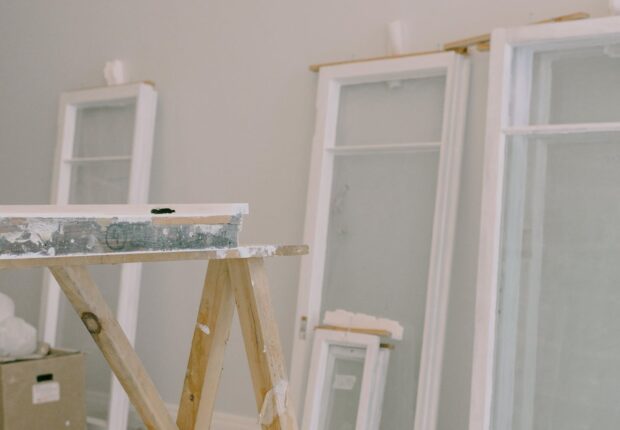 When it's Windows, Doors and Floors
Using your local handyman for this task could mean months of disruption. A company with a professional team can remove and replace up to ten windows a day shortcutting the disturbance to your regular routine. Flooring specialists are likewise equipped to get the construction work done quickly and professionally.
They'll also ensure that your interiors are protected from the unavoidable clouds of dust, cleaning up afterwards so that you don't have to deal with a huge mess after the fact. Do remember that there will be a lot of coming and going and store fragile or valuable items out of harm's way for the sake of peace of mind if nothing else.
Discuss the project thoroughly with the construction professionals of your choice. If it's a big home, they will probably do it in phases, addressing one part of the house at a time. Together, you can decide whether you need time in between to prepare for each phase, or whether they can be done consecutively without interruption to the process.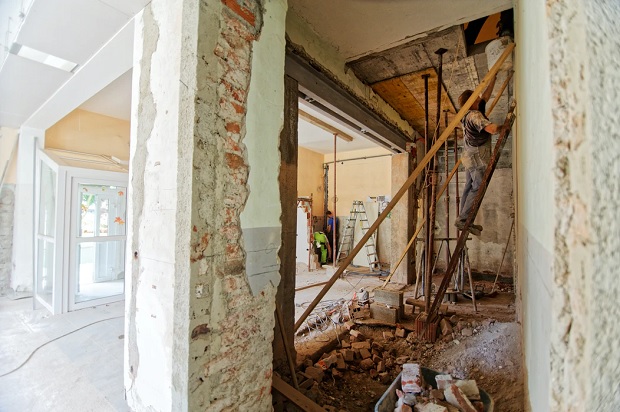 As the term implies, structural renovations involve changing the structure of your home itself. For example, you may want to change the interior floor plan completely, knocking down walls, adding windows, and even entire rooms. In the process, load-bearing components of the house will be affected, and this is yet another task that requires professional intervention. Most homeowners aren't even sure which interior walls may be load-bearing structures, so getting a bunch of muscular guys with sledgehammers to tackle the project would be extremely unwise.
Choose an architect or engineer to assess the task and manage the project, and decide whether you can move into an unaffected part of your home or whether taking a little "holiday" away from home would be less stressful. But make sure that if your intended renovation works will affect a party wall, you are required to serve a party wall notice in London to the adjoining property owner months prior to construction. Living in the middle of a building site is not for the fainthearted!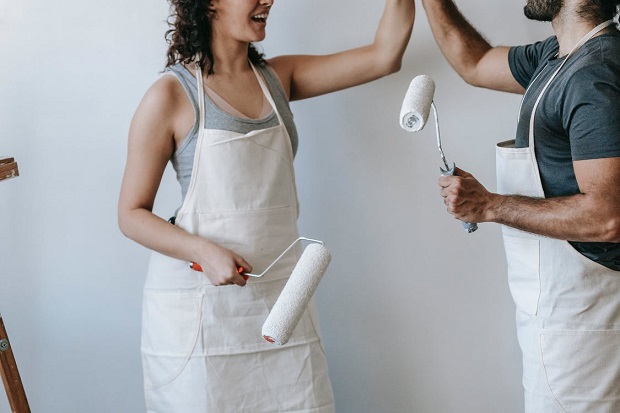 Basic Principles
When undertaking major renovations, professional services, good communication and careful planning will make the process far easier for your and your family. While some major renovations may call for what amounts to you temporarily moving out, others can potentially be worked around. Either way, your goal is to minimize stress while renewing and repairing your home for long-term enjoyment and peace of mind.
Guest Article. Contains a sponsored link.