Rooba Boo the Bunny Natural Teething Toy Review + Giveaway
|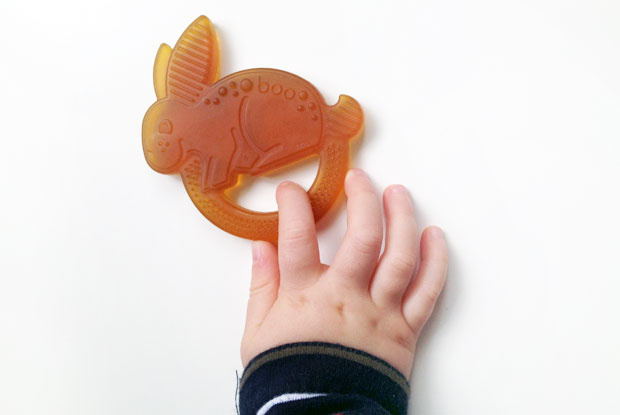 Rooba Boo the Bunny Natural Teething Toy Review + Giveaway
Teething is not fun for anyone and most parents see their babies and toddler suffer when their teeth cut through. It can be distressing for both. As parents, we want to do whatever we can to help alleviate the pain and discomfort and one good way to help is to provide a soothing teether for your little one to chew on.
Rooba is a British company that specialises in eco-friendly and non-toxic products that are also recyclable or biodegradable — good for your baby and good for the environment.
"There are many choices a parent has to help alleviate the pain. With three children of our own and having looked closely at the vast array of options out there many are potentially unsafe, toxic or unfriendly to the environment. We ensure everything we do is safe for your baby, helps them with their pain while minimising the effects on our beautiful planet."
— Founders of Rooba
Rooba's first product is Boo the Bunny Natural Teething Toy which is manufactured in Malaysia from sustainably sourced natural rubber. It's strong, safe and non-toxic. The teether is ergonomically shaped, a good size for babies and toddlers and has a small textured grab handle, making it easy for little hands to grab and hold. Boo's big ears are perfect for reaching the painful back teeth when they come through and the different textures on the toy are ideal for sore gums.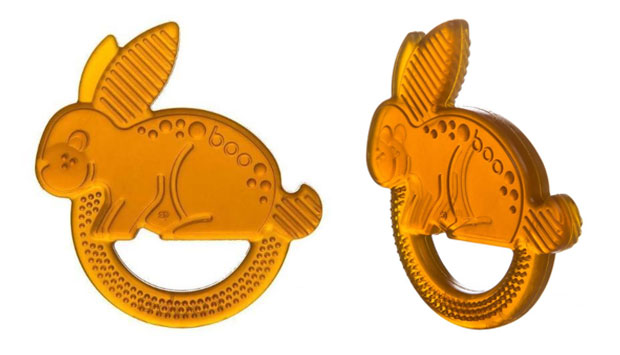 Unlike many teethers on the market, Boo the Bunny is flexible and comfortably soft which must be nice for little baby gums to chew on. I'm happy that it's all natural and just made from sap from rubber trees. The biodegradable factor is important to me too as I'm actively trying to reduce our waste. (There's a small amount of plastic on the packaging that I would love to see phased out, when possible, too.)
Boo the Bunny can be sterilised or just washed in soapy water, then rinsed. You can chill the teether in the fridge to make it extra soothing but it's not suitable for the freezer.
Next up for Rooba will be a gorgeous smelling cheek balm to help soothe away the teething pains — that sounds amazing too! I look forward to seeing Rooba's future developments — they've made a great start with Boo the Bunny!
Buy Rooba Boo the Bunny Natural Teething Toy for £9.95 here.
Giveaway: Win a Rooba Boo the Bunny Natural Teething Toy
For a chance to win a Rooba Boo the Bunny teether, enter my giveaway through the Rafflecopter below. One winner will be chosen randomly. UK entrants over the age of 18 years old only. Terms & Conditions apply. The giveaway will end on the 15th of May 2018.
Sample provided for this review. As always, all my reviews are 100% honest and all thoughts and opinions are my own.