Seascape Les Petits Body Lotion Review
|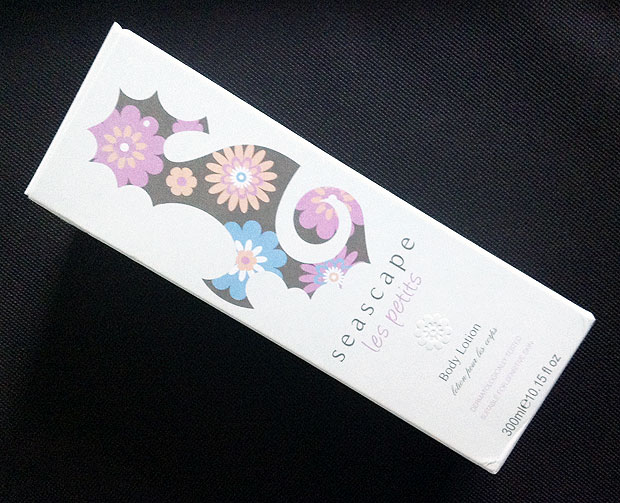 Seascape Les Petits Body Lotion Review
This is a wonderful body lotion formulated for babies and children with sensitive skin — but mums can borrow it too! It's made with soothing and calming 100% natural essential oils (Lavender and Chamomille), naturally moisturising olive oil and shea butter and Jersey Beeswax that locks in moisture and protects even the most delicate of skins.
All the products from this range are dermatologically tested and are gentle and mild enough for everyday use. They are all free from are parabens, silicone, petroleum and sulphate and do not contain any artificial colours or fragrances. The products are suitable for vegetarians and are not tested on animals. All the ingredients are sourced from ethical suppliers and the very beautiful packaging (including bottles) is recyclable.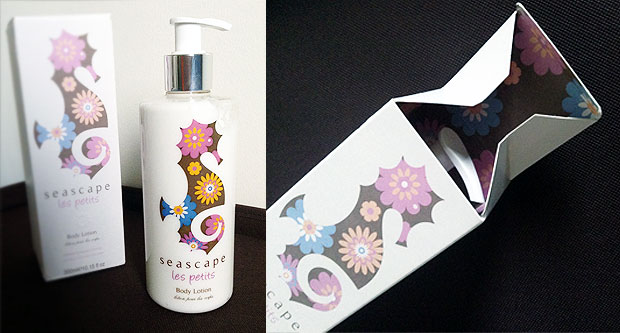 This lotion is great! It's quite thick, which I love. Some lotions are a bit watery but this one's perfect. It's rich yet light and feels lovely and luxurious on your skin. It absorbs really well and quite fast and after a minute or so, any stickiness is gone and you're left with very happy and moisturised skin. It works wonders with dry skin on any part of your body and the natural scent from the mix of Lavender, Chamomille, olive oil and beeswax is divine and quite relaxing too!
I use the lotion on my daughter's body and on my hands. As a mum to a small child, I wash my hands many, many times per day and they quickly go dry, but this cream seems to heal my hands instantly after application — perfect! I love to use it on my little girl and I love to use it myself!
Seascape Les Petits Body Lotion and the rest of the range can be bought from Seascapes website and costs £12 for a 300ml bottle. I think the price is good for such an amazing and luxurious high quality product. A tiny bit goes a long way so the bottle lasts ages. It can also be bought from Amazon and many other shops online and in store.
This is the first product I've tried from Seascapes and I'm very impressed! I would love to explore more of the Les Petits range and also the wide range of skincare and bath products for adults. They have a maternity range that sounds great!
I was sent this product for review. As always, all my reviews are 100% honest and all thoughts and opinions my own.