Sleepybobo Gerry the Giraffe Portable Baby Rocker Review
|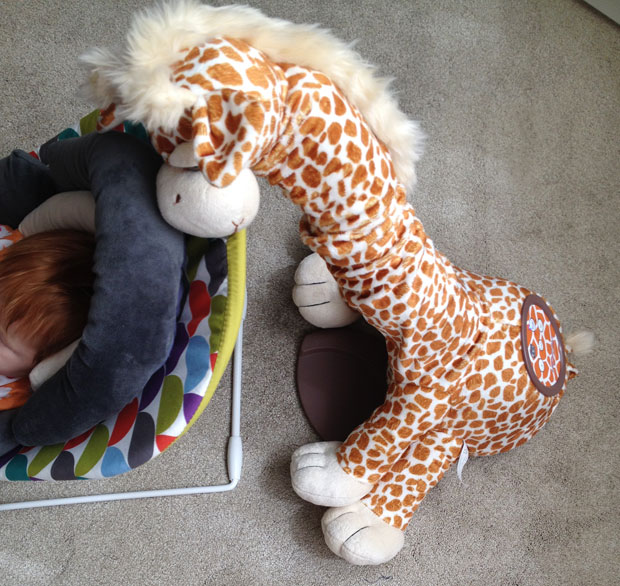 Sleepybobo Gerry the Giraffe Portable Baby Rocker Review
When you have a baby, a lot of your time and focus is spent on their sleep — getting them to sleep, keeping them asleep and making sure they get enough sleep (so you can too!). This is not always easy though. Some babies love to sleep and do it very well but other do not… meet my children!
My first baby was a terrible sleeper and is still quite bad at 2,5 years. My second baby is nearly three months old now and — touch wood — sleeps quite well at night but is as bad at napping as her older sister was. She falls asleep and then wakes up very soon again wanting resettling. They both sleep/slept brilliantly in the car and in the pram out and about and also love snoozing in the baby carrier or in my arms. In other words, my babies love movement and being on the move helps them sleep. This is not strange at all since that's what babies get used to in the womb. Most babies in utero sleep when the mother is walking and moving around and then wake up for some kicking time just when the mother tries to relax on the sofa or go to sleep. It's just what babies are like — in the womb and out in the world.
The Sleepybobo aka Gerry the Giraffe has been designed by parents to help soothe, settle and relax babies with a gentle, automated, rocking motion. The design is universal to fit anything from car seats and bouncer chairs to cribs and Moses baskets. It's got a timer for 5, 10, 20 or 30 minutes to allow parents the freedom to carry on with other tasks as the Sleepybobo rocks their baby's chair or bed.
The Sleepybobo runs on four D batteries and can therefore easily be moved around and used wherever you need it in the house or in the garden. You can also pack it away and take it with you in the car on holidays or visits to friends and family.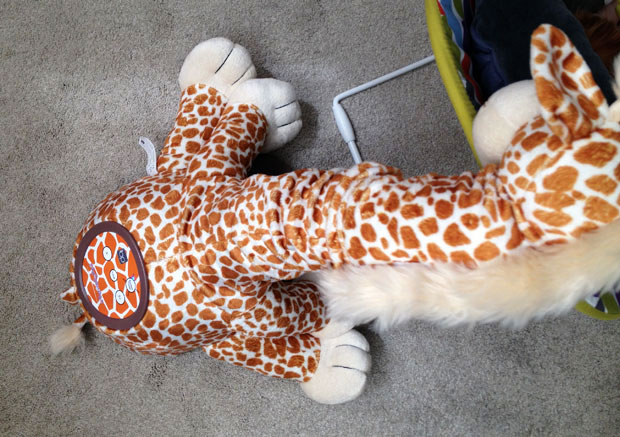 When I heard about this product I was very excited since I, of course, want to help my baby settle and get enough sleep. It's a struggle every day to get her to sleep in the daytime. We've been testing the Sleepybobo for a few weeks now, using it on our baby bouncer chair. We try not to use the car seat in the house unless our baby has fallen asleep in it when we've been out and we don't have a Moses basket or rockable crib.
The Sleepybobo is easy to adjust to whichever product you want to use it with. The neck can be length adjusted to fit pretty much anything. There are extra inserts that you can put in and take it for different uses. We use it without any inserts for our baby bouncer chair. There's a stabilising platform to keep everything nice and sturdy.
You can change the speed to suit your baby's likes but unfortunately the rhythm is not what my baby has got used to from us rocking the bouncer chair so she doesn't find it as soothing as a brand new baby who's not got a different preference might. When we use Gerry the Giraffe, she sleeps as long as with — up to an hour would be brilliant.
So, our baby doesn't sleep longer with the Sleepybobo but it does help keep her settled in the chair if she is just relaxing in it or has recently woken up which does give me more time to finish chores, do some work and play with my eldest daughter.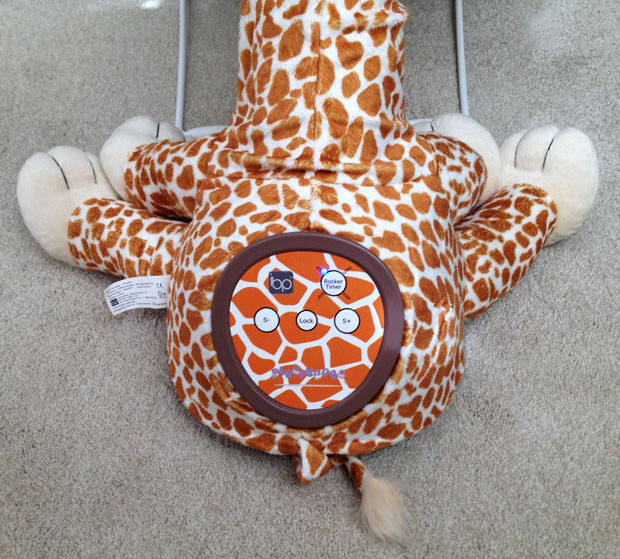 The sound level of the Sleepybobo is a bit high. We couldn't watch TV or a film with it on, for example. Some level of noise can be good of course as many babies love white noise and settle really well to it but it's a bit too loud for us if we're trying to relax.
The giraffe design is really cute and kids love it! Older kids might try to play with it but if they're old enough they'll understand when you tell them it's not a toy. You can lock the buttons which is a great idea as this keeps any curious toddler fingers from changing the settings. Gerry looks a bit sad when he's not in use but his neck is probably just tired from all the hard work!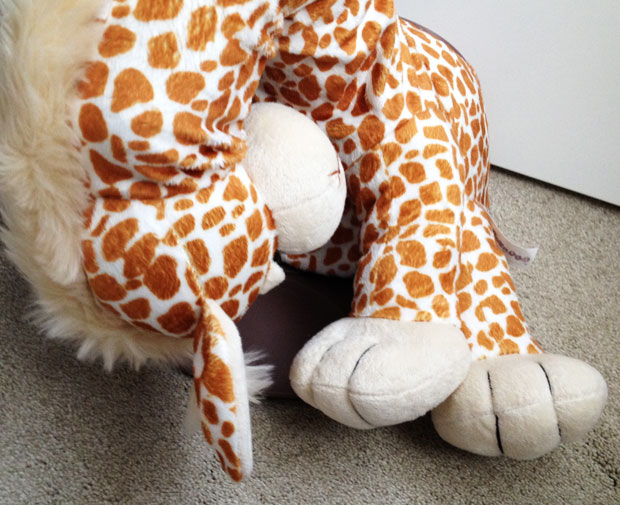 Overall, I think it's a great product idea but I think it will work best if you use it from birth so that your baby learns the rhythm and sounds from Sleepybobo and associates them with relaxation and sleep. A longer timer and a slightly quieter motor would make the product better, in my opinion.
Find out more about Sleepybobo and lots of other Gerry the Giraffe products on the Innovative Baby Products website.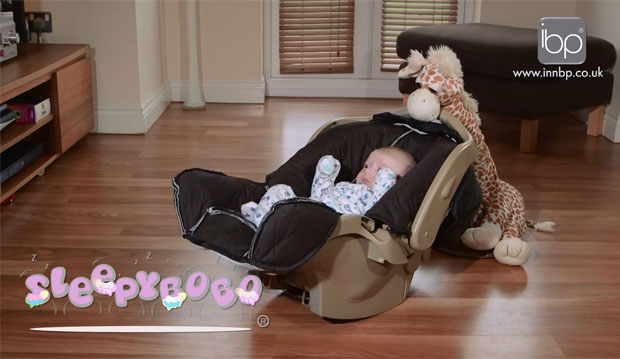 We were sent this product for this review. As always, all my reviews are 100% honest and all thoughts and opinions are my own.