Sri Toys Wooden Toys | Four Seasons Sorter Review
|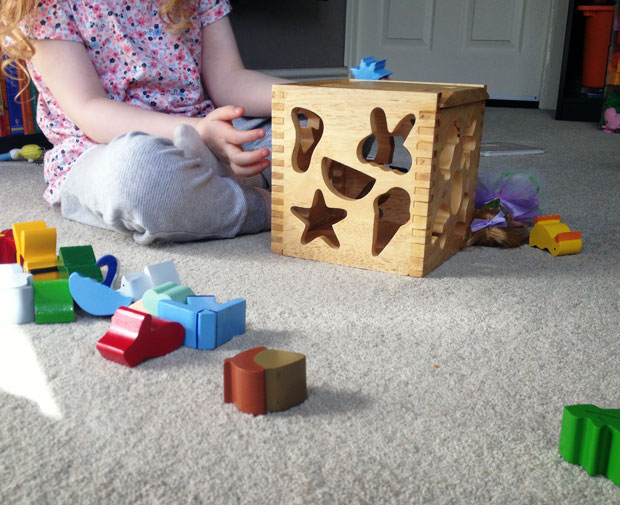 Sri Toys Wooden Toys | Four Seasons Sorter Review
Sri Toys is a company focused on delivering child-friendly, tangible products in an increasingly virtual world. Child development is the passion of the company and that's what's kept Sri Toys producing over 2000 designs since 1989. With over 25 years in the industry, they are still providing high quality educational toys to children across the world.

The products are handmade and cut from locally sourced sustainable wood and made by skilled craftsmen with fair employment standards. The toys are biodegradable but also built to last for many generations. They are completely safe and non-toxic.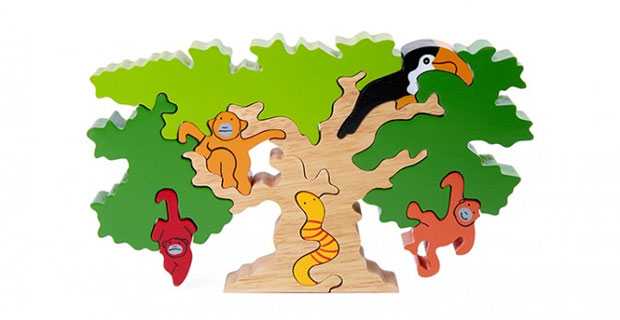 "All Sri Toys products are made from plantation rubberwood, a renewable resource. These plantations exist in Sri Lanka since the British colonial period and are replanted regularly. Trees that are cut after 20 years when they stop being productive latex producers. Normally these trees would be burned. We choose to use the rubber wood for our toys because it doesn't splinter, it is rather dense and strong and suitable for handcrafting."
Sri Toys are educational toys that encourage imaginative and creative play. There's a lovely range for different ages to choose from on the website. The toys help children grow and develop essential skills.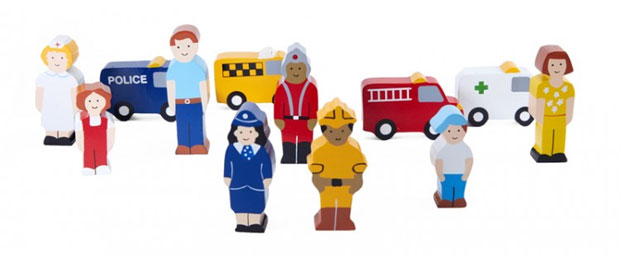 "Getting children involved using a variety of different educational toys that helps to accelerate their learning curve."
Sri Toys have lots of educational benefits like:
Hand Eye Co-Ordination which is needed for a baby to be able to reach out and grab things. Sri Toys are chunky and easy to grab for young children.
Motor Skills are your child's physical abilities such as delicate movements when putting together a puzzle or building towers.
Visual Awareness is when you child can see when objects match shapes, judge distances and make colour distinctions.
Independent or Co-operative Play. Both types of play are important for kids' development. Playing on your own boosts independence and confidence and playing together teaches social skills like sharing, playing together and learning as a pair or a group.
Role Play is pretending to play the part of someone else and is a great way to practice social skills and using your imagination. Figures and puppets are great for this kind of play!
Preparing for school. Educational toys provide very useful support for your little one's reading, writing and calculating skills whilst also being lots of fun!

Sri Toys Four Seasons Sorter Review
I've always liked shape sorters but they're usually a very time limited toy that older babies or toddlers play with for a few months until they've figured out where the few shapes go. They're usually too easy for older children with simple shapes like squares, circles, rectangles and triangles so older children lose interest quickly.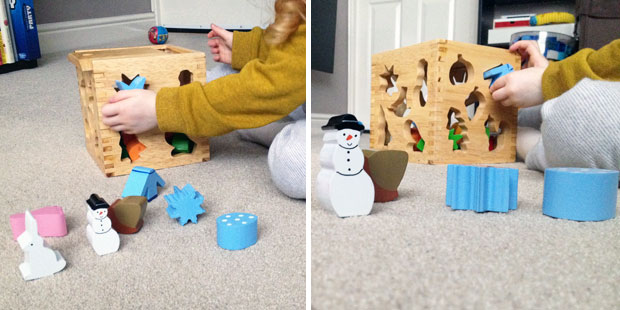 The Sri Toys Four Season Sorter is very different though and is an excellent and long-lasting toy that can be played with by toddlers and older children. My girls are 14 months old and 3.5 years old and they both love this fun play set.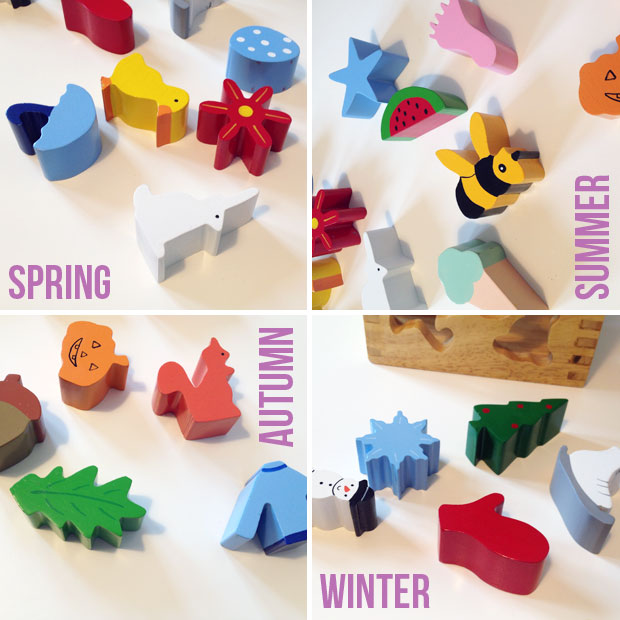 The wooden shape sorter box with lid comes with 20 different chunky shapes — five for each season. Each side of the box represents one season. It's lots of fun and ticks so many educational boxes:
This shape sorter practices hand eye coordination, motor skills and visual awareness through the classic play option of matching shapes to the cut-outs.
The figures are great and can be used in many other ways too

—

for role play, to sort into colour orders, to build towers, to learn about the different seasons and more.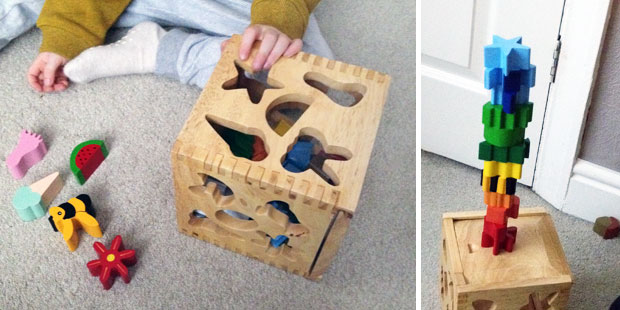 My eldest likes to play with this toy in lots of different ways and has lots of fun learning as she plays. She also uses the items to learn new words — when she finds one that she doesn't know yet, she asks me what it is and wants to know the English word and the Swedish word.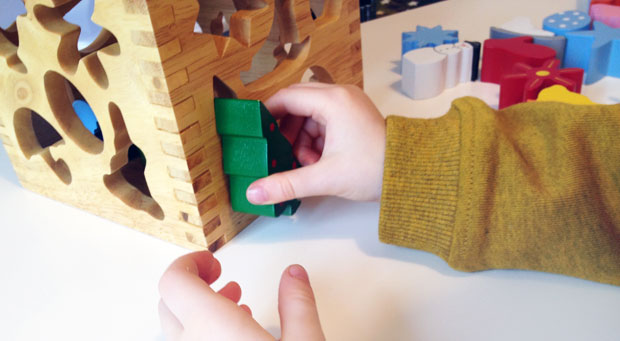 My youngest loves the bright colours and chunky shapes and loves pouring them out of the box then tidying them back away. I'm sure it won't be long until she tries to match the shapes to their holes like her big sister does.
This toy is an exceptional shape sorter with lots of alternative play options that help children develop essential skills. I love that it's made from sustainable materials and produced in a fair way. It's lovely to look at too and it's earned a spot on display on our bookshelf in the living room. It looks rustic and handmade and is just lovely!
Buy yours here for £24.99.
Video Demonstration
Check out our video demonstration below to see more:
We were sent this toy for this review. As always, all my reviews are 100% honest and all thoughts and opinions are my own.