Stylish Storage Ideas for Small Bathrooms
|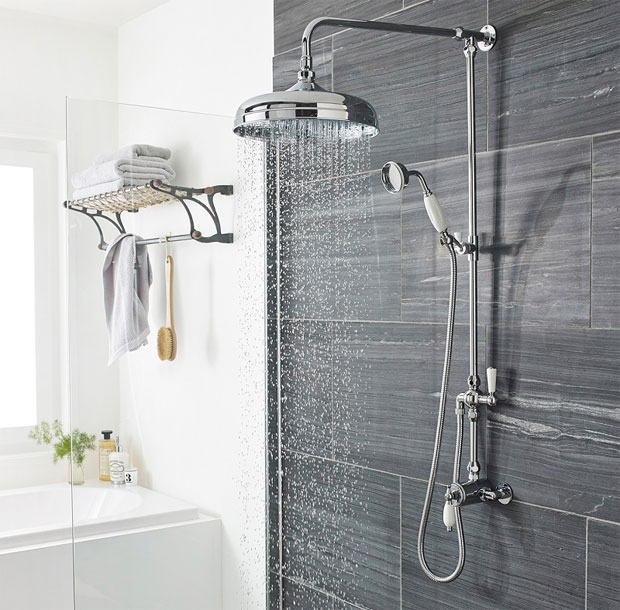 Stylish Storage Ideas for Small Bathrooms
We have small bathroom that we renovated a couple of years ago when I was heavily pregnant with Baby No. 2. We turned a quite sad looking bathroom into a bright and spacious place and we're really enjoying having a nice and relaxing bathroom. We went for a minimalist design to make it as calm (and stylish) as possible.
One thing that is important to us is to keep the bathroom looking nice and tidy and we try to avoid mess and too many things by having a storage place for everything bar the shampoo and shower gel that we use daily and the small selection of bath toys for the girls that have to stay out to dry properly.
We'll hopefully be moving to a new house soon because we need more bedrooms and then we'll have more bathrooms to plan and keep organised! So, how can you create more storage space in a small bathroom and still keep it looking nice and spacious?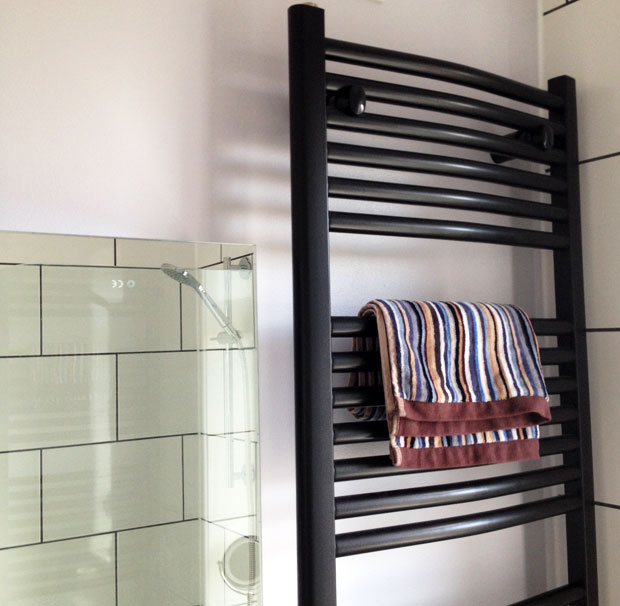 Multi-purpose heating with extra storage
For our new bathroom, we chose to not put a radiator in but instead went for a very tall heated towel rail that pretty much goes from floor to ceiling. This heats the room for us but also offers a place for the whole family's towels and the hand towel. It's right next to the sink so we don't need a towel hook for the hand towel — it can hang right there on the towel rail where it will dry properly too. Warm and dry towels are lovely after a bath or shower so this works really well. You can also get heated towel rails with a shelf at the top where you can put folded towels like the one below from BigBathroomShop. This extra shelf is heated too.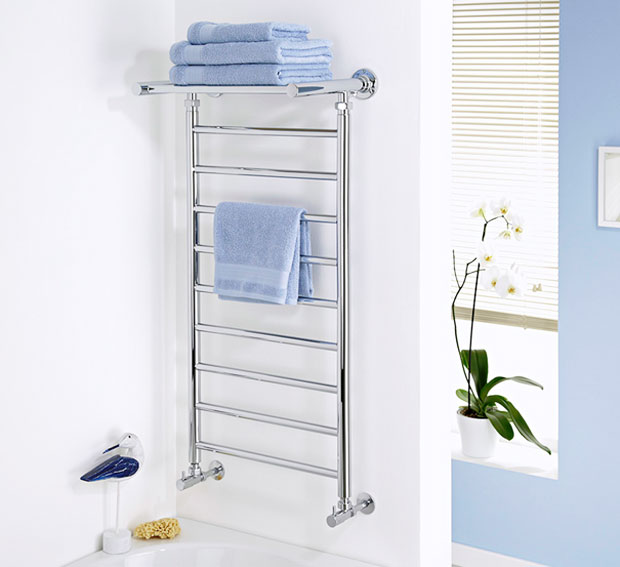 If you have the space, always choose a sink with a vanity unit. We have a really small sink but still managed to find a sink with a storage unit underneath and, though it's not big, it still fits quite a lot of bath and shower products and cleaning products too ensuring they're out of sight but nearby when needed. Every little helps!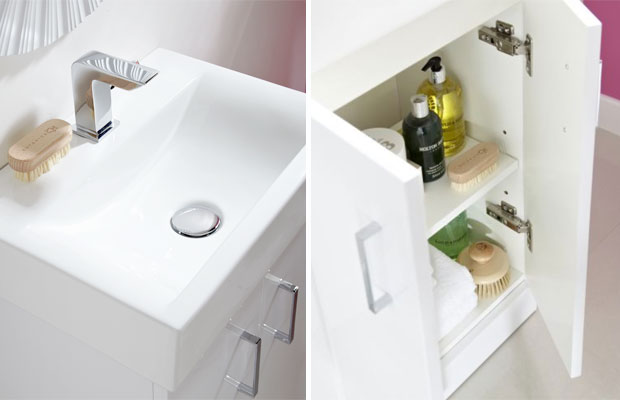 If you can fit a tall but narrow cabinet in your bathroom, they are a great choice for adding lots of storage without using much floor space. These kinds of cupboards are great if you have many toiletries and make-up products to store and are also a great size for storing toilet roll, clean towels and cleaning supplies. You might even fit your children's bath toys in there.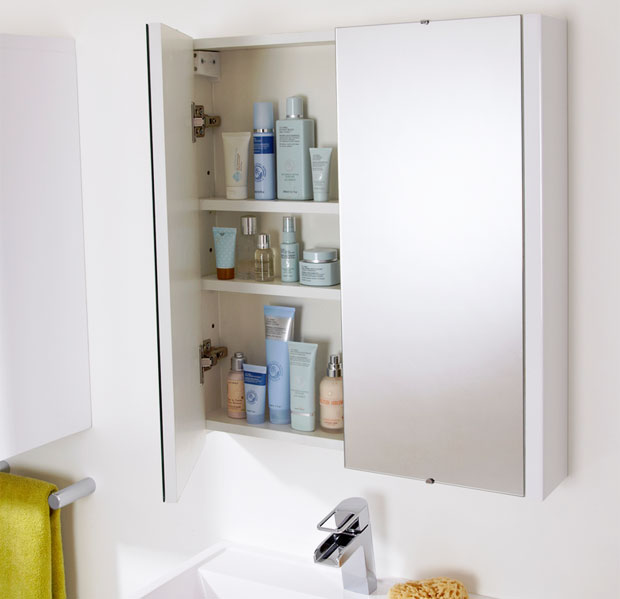 Most people want a mirror in their bathroom which makes perfect sense. Definitely go for a mirrored cabinet instead of just a mirror as they can hold loads of things. Ideal for make-up and dental products, of course. They don't take up much room at all and the mirror also makes the room look bigger which is a bonus.
Some areas are perfect for extra storage but often forgotten. You can easily put a shelf over the door for example where you can put neat stacks of clean towels or some stylish storage baskets with toilet roll, toiletries or bath toys. Above the toilet is another area that might work for some wall-hung storage. Anytime you can avoid using floor space in a small bathroom, do it.
Collaborative Post.