The Best Baby Products that Grow with Your Child
|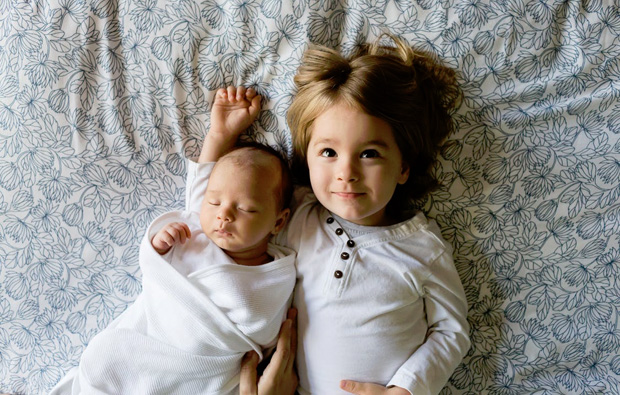 The Best Baby Products that Grow with Your Child
When you're pregnant and preparing for having a baby, you might soon be overwhelmed by all the products available on the market and the cost of these too. Babies can be very expensive if you let them.
Of course, there are many products that are helpful to have when you have a baby and that I do think are worth buying. Some products are better value for money though and not because they cost less, but because they can be used for a longer period of time as they grow with your baby as they become a toddler and beyond. The price per month becomes a lot less with products that you can use for a long time.
Here are some brilliant baby products that grow with your child:
This gorgeous baby bouncer is available in lots of colours and several fabric designs to suit your home's style and can be used from birth up until your child is two years old. When your child has learned to sit down without help, you simply turn the fabric seat around and use the bouncer as a comfy children's chair for relaxing. Good baby bouncers for small kids and babies are definitely worth exploring and I would always choose one that is long-lasting like the BabyBjörn Bouncer Bliss. Available to buy from Amazon.co.uk.
Knuma Huddle 4-in-1 Bedside Crib
This is a brilliant invention! It's a bedside crib that can also be used as a free-standing crib. You can take the bed bit off to use it as a Moses basket for daytime naps in different parts of your home and when your baby is too big for it, you can turn it into a little desk and bench, ideal for toddlers and young children to use for drawing and crafts. Available from Knuma.co.uk.
Diono Quantum Classic Multi-Mode Pushchair
The stunning Diono Quantum pushchair really is revolutionary! There are a few versions available now including a brand new one coming soon which is very exciting! They have a bassinet suitable for newborns that turns into a seat for toddlers and older children which is very cool and saves space and money too. You can also use the car seat adaptors to attach your baby's car seat onto the chassis, making it a complete travel system. Available to buy from Amazon.co.uk
OXO Tot Sprout High Chair
The OXO Tot Sprout High Chair is an award-winning chair that is designed for extended use as it grows with your child from 6 months to 5 years. It's really easy to change the settings on it to turn it from a baby high chair to one for toddlers or older children, as you can see in my video below. It looks great too which is a nice bonus! Available to buy from Amazon.co.uk.
This post contains a sponsored link.