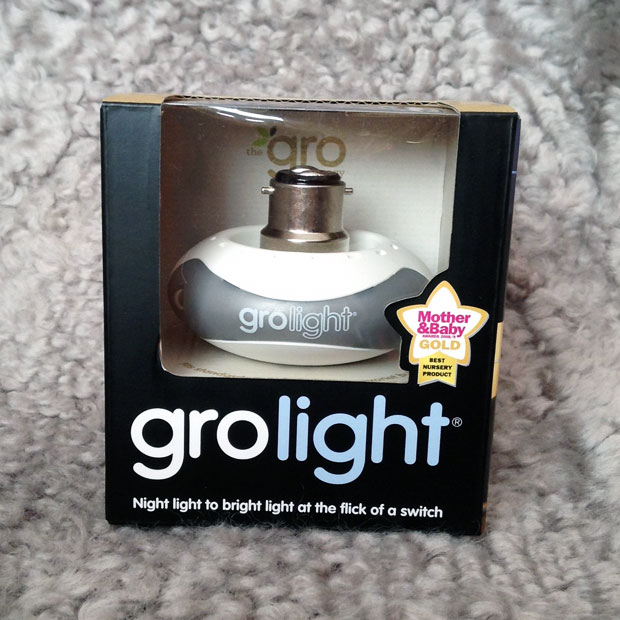 The Gro-Light Review 
The Gro–light is a really simple but extremely clever product! It's quickly become one of my favourite baby products — I love products that are truly designed to make life as a parent easier and the Gro-light is definitely one of them.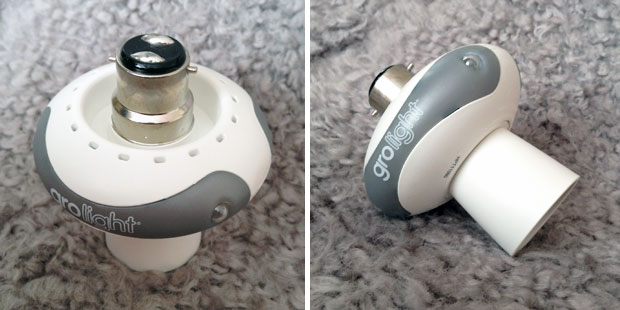 The Gro-light is a device that makes your normal lamp turn into a night light when you need it and then back to a normal light. All you need to do is press your regular lamp switch. You fit the Gro-light onto your lamp by taking out the bulb, attaching the Gro-light and then putting the bulb back in. That's how simple it is. Now when you press your lamp switch your lamp will be a night light that gives a calm, soft glow that is light enough to check on your baby or for a night feed without waking him/her. If you press your switch twice, your lamp will be its normal, bright self. So, one click to turn on the night light, two clicks to turn on the main light.
There's some kind of time limit which is great, because it means that if you need to check on your baby several times in the night it will be back to it's normal night light more on the next click.
By turning the dial on the side, you can adjust the brightness of the LED's to fit your needs. The Gro-light is available with a bayonet fitting or a screw fitting to make sure it fits whichever kind you have in your home.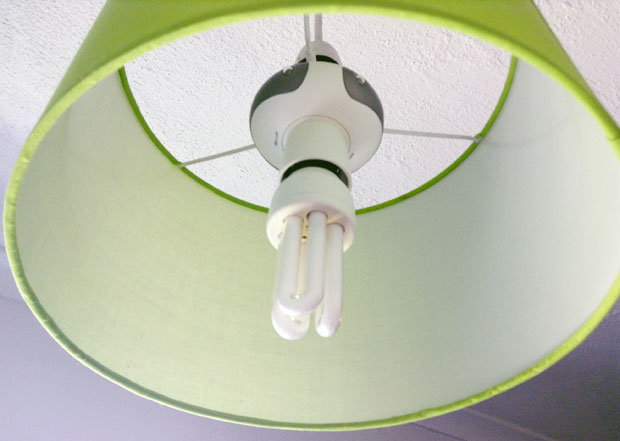 Above is the Gro-light installed onto the ceiling light in my daughter's room. It was really easy and quick to install. The Gro-light is actually holding up our lampshade (which is very light) since the bit that usually  holds it up could not fit as well as the Gro-light. Ours is an unusually wide design though and it doesn't really make a difference in our case — our lampshade is not going anywhere.
This little invention has made our lives a bit easier! It's so useful and clever. I wish we'd had it sooner but we'll still get many more years use out of this one.
I tried to take some photos of the light in the dark but it was quite difficult to capture the light (like when you try to photograph a sunset!) so here are two images from The Gro-Store to illustrate the glow that you get from the night light mode.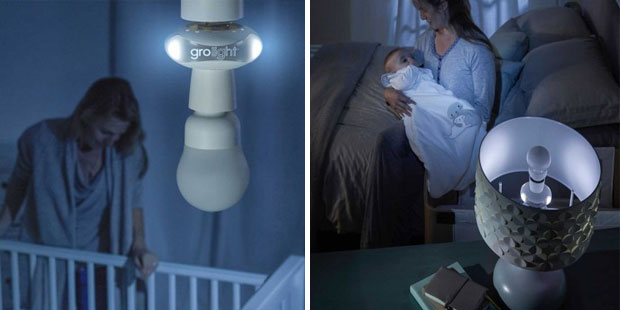 The Gro-light is available to buy from The Gro-Store and Amazon.co.uk, for example. A big thank you to The Gro Company for inventing such genius products for parents, babies and children!
Below is a video from The Gro Company introducing the Gro-light and showing how it works.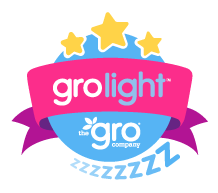 I was sent this product for this review. As always, all my reviews are 100% honest and all thoughts and opinions are my own.