The Groovy Food Company Gingerbread Snowflake Biscuits
|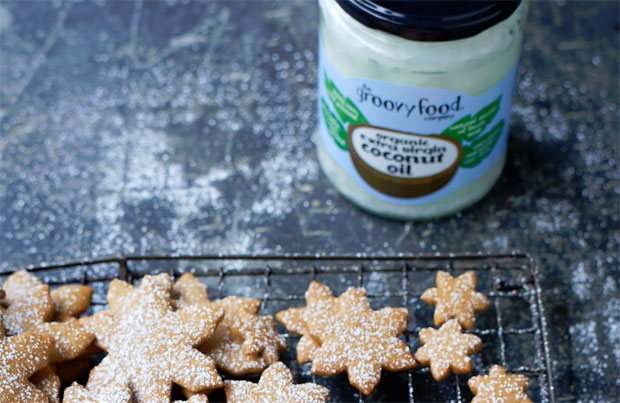 The Groovy Food Company Gingerbread Snowflake Biscuits Recipe + Products Review
The Groovy Food Company is an award-winning British brand committed to sourcing and producing natural foods that taste delicious and nourish the body's overall health and well-being. The company's product range includes Organic Extra Virgin Coconut Oil and other healthy oils, two types of Agave Nectar, Coconut Flour and Sugar for baking and flavoursome marinades and dressings.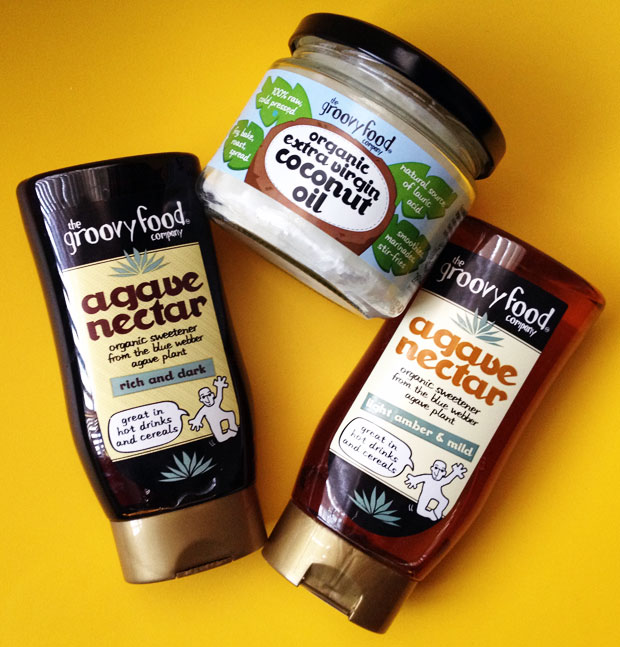 I've sampled the Organic Extra Virgin Coconut Oil and the two Agave Nectar products — Light Amber & Mild Agave Nectar and Rich & Dark Agave Nectar.
The Organic Extra Virgin Coconut Oil is available in two sizes — 283ml and 500ml — and is a very versatile product that can be used for roasting, frying and baking. It can also be consumed as it is and be used as a skincare/beauty product too!
The Groovy Food Company source the finest, handpicked coconuts and use traditional methods to cold press the crisp white flesh to squeeze out the delicious organic oil to create their exceptional, unrefined virgin coconut oil that doesn't contain any trans fatty acids. It's a great quality raw coconut oil that tastes lovely. I like to use it in cooking or baking. You can find a delicious recipe that's perfect for Christmas further down in this post.
I love using Agave Nectar as a natural sweetener that is a bit better for you than regular sugar. It's got a low GI and is unrefined which helps keep blood sugar levels more stable. The Light Amber & Mild Agave Nectar is great in hot drinks or drizzled on porridge and the Rich & Dark Agave Nectar is delicious on hot, buttery toast and also works well in marinades with its rich flavours.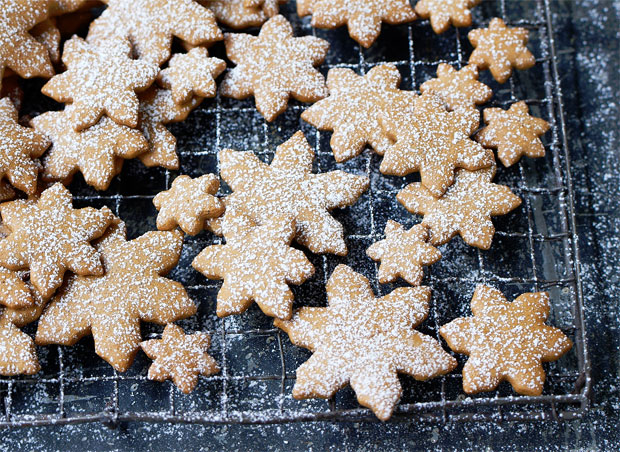 The Groovy Food Company Gingerbread Snowflake Biscuits Recipe
You'll get a good yield of scrumptious biscuits from this dough. It freezes well so if you want to make less, simply divide the dough and freeze one half for a later date. We've decorated simply with a dusting of icing sugar but if you feel like getting creative you can really go to town with your icing bag.
Makes about 50 small biscuits, depending on cutter size. | Prep 20 mins, plus chilling | Cook 8 mins
Ingredients
100g The Groovy Food Company Organic Virgin Coconut Oil, melted and cooled
85g The Groovy Food Company Organic Virgin Coconut Sugar
100g The Groovy Food Company Rich & Dark Agave Nectar
2 tsp vanilla extract
1 egg
350g plain flour, plus extra for dusting
1 tsp bicarbonate of soda
1 tbsp ground ginger
1 tsp ground cinnamon
icing sugar for dusting
Method
Beat the coconut oil, coconut sugar, agave, vanilla and egg together in a bowl with electric beaters for 4 mins, until thickened and pale. Add the flour, bicarb and spices, and beat until just combined. Cover and chill for 30 mins, or until firm.
Heat oven to 180C/160C fan/gas 4. Shape the dough into two discs, and return one to the fridge. Place a large sheet of baking parchment on your work surface and dust with flour, top with a disc of dough and dust that with flour too. Cover with another sheet of parchment and roll out the dough to the thickness of a £1 coin. Using your choice of cutters cut out the biscuits, re-rolling any leftover dough.
Transfer to parchment lined trays and bake in batches for 8 mins, until golden brown

—

if you like them extra crunchy bake for 10 mins. Cool on a wire rack and repeat with the remaining dough. Once cool dust with icing sugar before serving, or enjoy as they are.
You can find more recipes here.
Recipe and product samples were provided to me by The Groovy Food Company. As always, all thoughts and opinions are my own and all my reviews are 100% honest and all thoughts and opinions are my own.