The Honestly Good Smoothie Company Review
|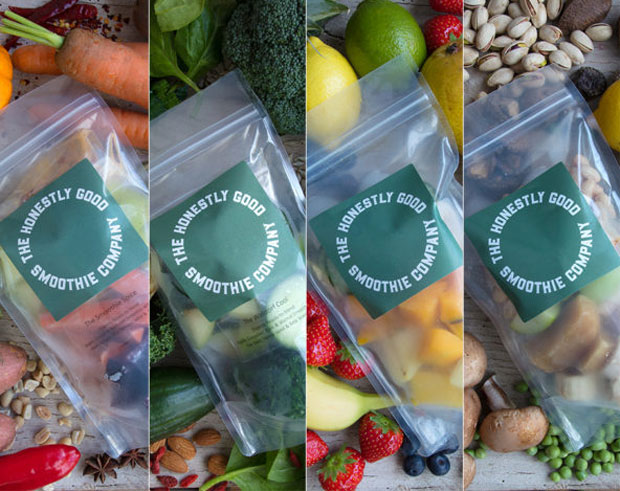 The Honestly Good Smoothie Company Review
Before our house move at the end of 2018, my husband and I had got quite good at making smoothies a few times a week to get some more fruit and veg into our diets in an easy and delicious way. After the move, we didn't have a blender any more (it broke shortly before the move) and we were very busy with the new house and our new baby. We've been meaning to get back into having smoothies and a smoothie subscription from The Honestly Good Smoothie Company has given us the kickstart that we needed.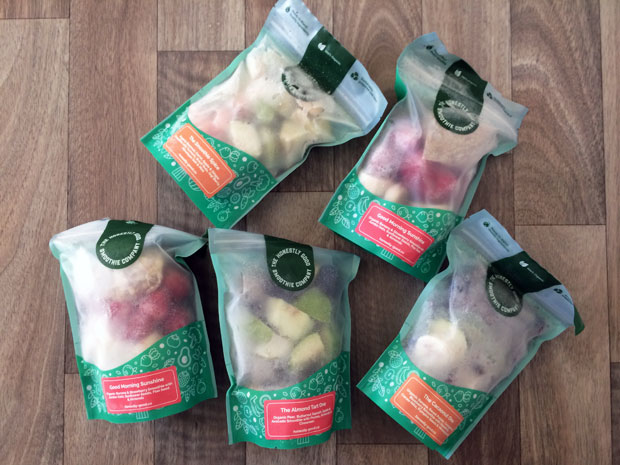 The Honestly Good Smoothie Company is a U.K. based smoothie subscription service that delivers ready-to-blend, organic smoothie kits to your door. The ingredients are lovingly washed, peeled and chopped by their small but mighty team and arrive frozen in portioned up bags.

"We are sustainable and pride ourselves on providing smoothies that are as delicious as they are healthy."
— The Honestly Good Smoothie Company —

You can choose between a Veggie Box, a Fruity Box, a Green Box box or a mixed Variety Box. Each kit is made up of organic, hand chopped and perfectly portioned fruit, veg, nuts, herbs, seeds and superfood ingredients. To make your smoothie, just empty the entire contents of your kit into a blender, add liquid and blend. You can use water or look out for a recommendation in the pack. See all the recipes here.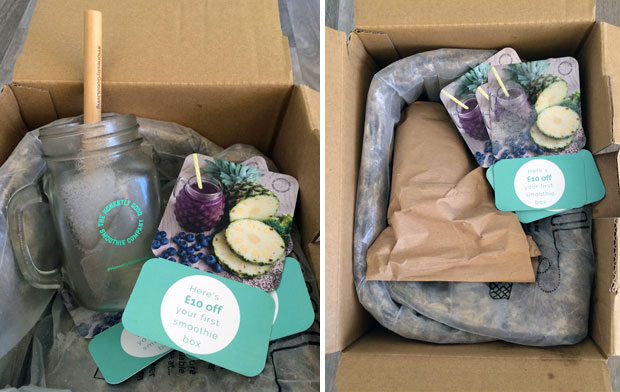 I have tried a week's worth of Fruity smoothies from The Honestly Good Smoothie Company. The box arrived on time on the day that I'd asked for and everything was perfectly frozen thanks to the clever packaging. The Honestly Good Smoothie Company use wool and dry ice for a low waste insulation option.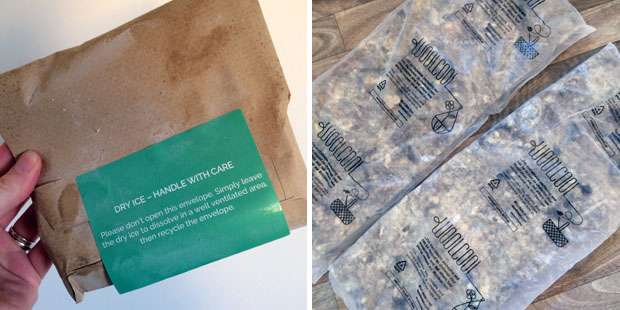 I chose Fruity because I prefer fruity smoothies but I added a handful of spinach to a few of my The Honestly Good Smoothie Company recipes for a bit of extra iron and because it's a good way for me to eat spinach.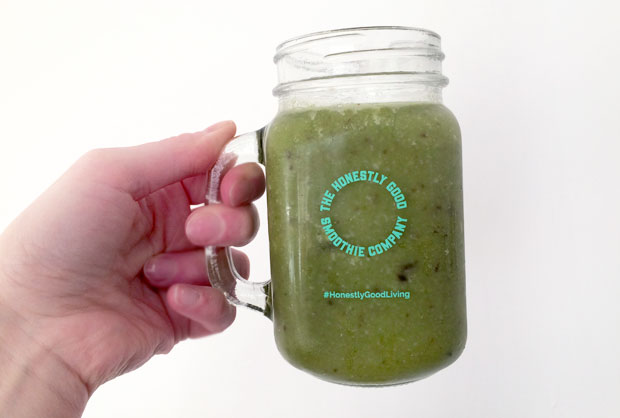 Prices start at £3.75 per smoothie which is quite expensive compared to making it from scratch at home but you do get good quality ingredients and it's all ready for you so it's very convenient. Compared to having a smoothie like this when out and about, it's a good price.
I really like that the smoothies include herbs, spices, seeds, nuts and superfoods as well as fruit and veg in combinations that I wouldn't have thought of.
For us, this subscription gave us the kickstart we needed to get into smoothie drinking again and I can see how it would be a good option for super busy people who have the budget to spend on something like this. It would also make a nice gift for someone who's just had a baby for example.
Are you on a health kick this January? Would you try ready-to-blend smoothies delivered to your door?
I was sent a week's worth of smoothies in return for this review. As always, all my reviews are 100% honest and all thoughts and opinions are my own.