The Weekend Post #1 – Pampering & Pizza
|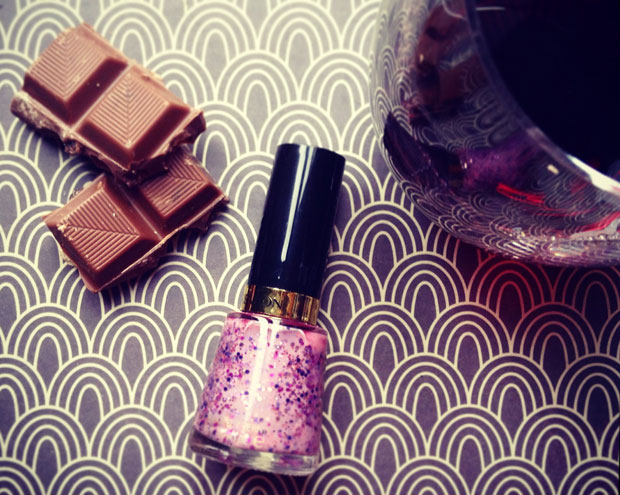 The Weekend Post #1 – Pampering & Pizza

I'm joining in with the new linky The Weekend hosted by Write Like No One's Watching and A Rush Of Love. This weekend (well, the past month or so) has been taken over by teething and the evenings have been quite tough with bedtime pushed to around 10pm most nights! I've also been working loads — especially this past week — so the weekends mean a lot to me. It's a few days when we get to spend time together as a whole family and concentrate on us and our home.
I can't even remember what happened on Friday. We had leftover pasta bake with a garlic bread and then had some wine and watched a bit of tv and had the usual teething/bedtime struggle. I think I went to bed not long after the little one!
On Saturday we did our usual food shop and not much else! My husband is rebuilding the airing cupboard so was busy with that and I was busy with childcare and having a migraine (again!). Towards the end of the afternoon, our daughter had a very late, but much needed short nap and I managed to have half an hour of me-time with a glass of wine, some nail polish and chocolate before dinner. The rest of my 200g chocolate bar was gone by Sunday afternoon…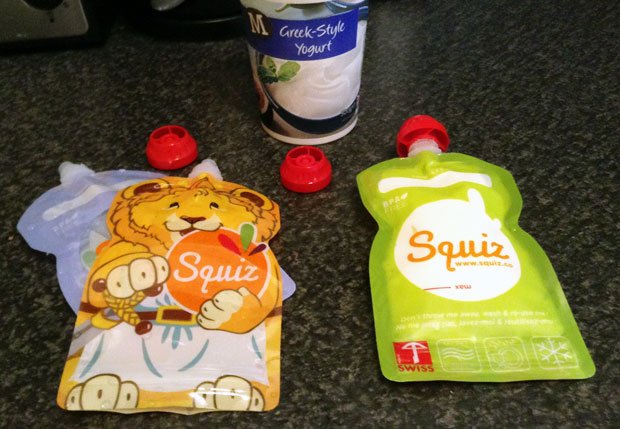 In the afternoon, we also started trialling these new reusable pouches. They're great! We filled ours with greek yogurt which is a very messy favourite in this house. The pouches make eating yogurt much less messy for a toddler! My review is coming soon.
Dinner for me on Saturday was a pimped pizza. We almost always eat pizza at the weekend. Slice and share? No, eat by myself. We always pimp freezer pizza with more cheese (there's never enough cheese on for me) and this time I added some kale to. It was the first time I had kale on a pizza but it worked! This pizza came with an extremely garlicky (but tasty) dip. I ate just over half of my pizza, then saved the rest for supper and breakfast on Sunday. I love leftovers!
We (my husband…) put up this new wall lamp in our daughter's room on Sunday. I love the design! We are making quite a few changes in her room/our spare room and I love working on it and planning what to do next.
Crazy, but I managed to squeeze in a bit of me-time on Sunday, too, during a nap. I tried this new and scary looking black mud peel off face mask and it left my skin so soft and fresh. Will try to use one once a week, at least.
Monday is part of the weekend this week — yeay! And today is extra great because my mum arrived today to visit us for a while. This afternoon we picked her up from the train station, then headed straight to John Lewis for coffees and buns. I had one of their massive scones. I ate loads of them when I was pregnant. They are so huge and so rich!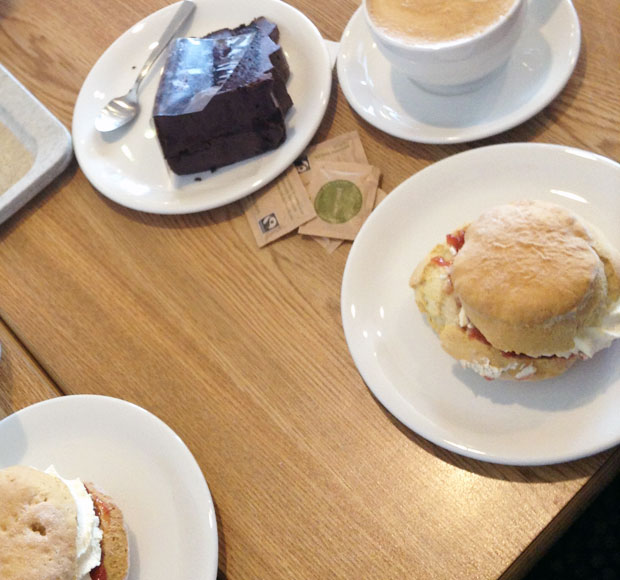 On the way out we spotted these two stylish ladies in the sewing department. Great hair and cute dresses! Now at nearly 5pm we have just stopped feeling sick from the buns and now it's time for some gardening and then a bit of dinner.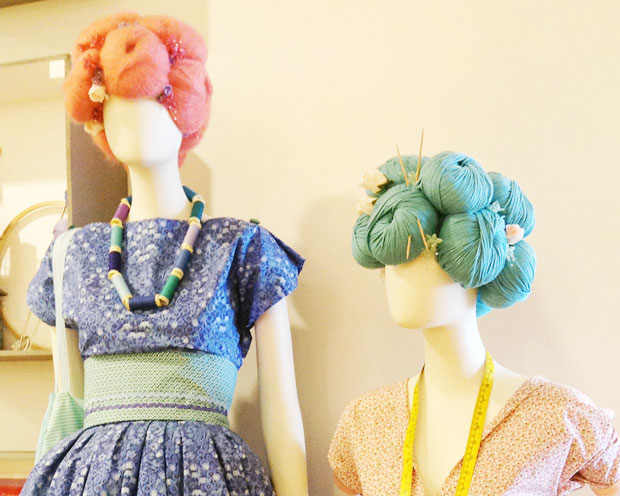 I hope to join in with this linky every week to document our weekends and share what we've been up to.