The Weekend Post #3 – Travel, Coffee & The Baby Show
|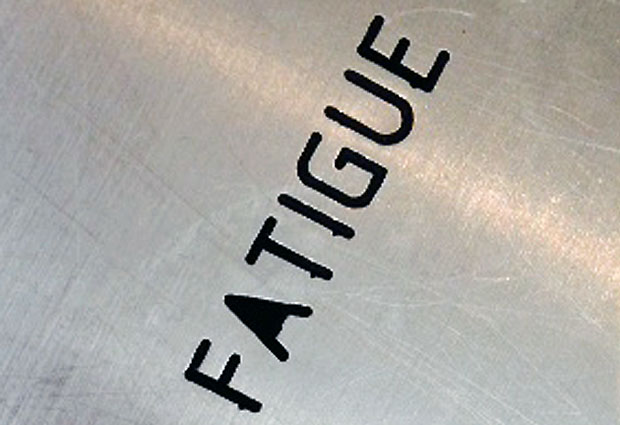 The Weekend Post #3 – Travel, Coffee & The Baby Show
I'm joining in with the linky The Weekend hosted by Write Like No One's Watching and A Rush Of Love. I'm a day late this week due to a child that does not sleep nor lets me sleep… plus a busy working schedule. I am so exhausted but other than that, it's been a good and fun weekend.
On Friday we went into town and to the train station because my mum had to go back to Sweden. It was a lovely sunny afternoon and my mum and I enjoyed a Starbucks Frappuccino each during their Happy Hour promotion. We nearly missed the train though! We asked the baristas to make the Java Frappuccinos a few minutes before Happy Hour (to ensure we'd have plenty of time to catch my mum's train 15 minutes later) and they obliged but the walk to the next platform that should've taken a minute or two was interupted by a badly raised child who repeatedly put his foot in the lift doors stopping them from closing and holding us up. I had to tell him off twice before his mum/carer even reacted and moved him. I don't like having to do that (and luckily it doesn't happen very often) but I wasn't going to have my mum miss her train because of his behaviour.
The top photo in this post is very suitable for my state at the moment. It's engraved in a bench in town. Friday evening was a night of cheesy nachos with chilli and some red wine. I think I went to bed really early or fell asleep on the sofa…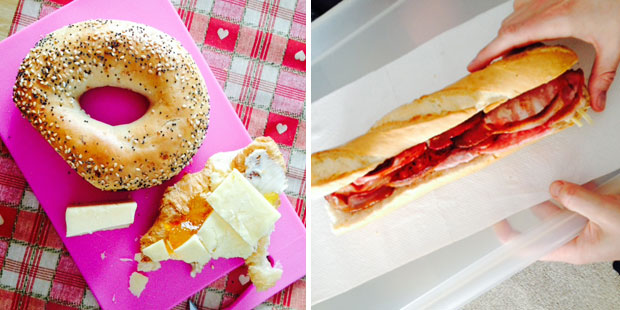 On Saturday we woke up to a pretty much empty kitchen and had to go and get food for breakfast. We meant to go really early but some work kept my husband busy and we didn't get home to have our breakfast (brunch) until 11am. I had a croissant and a bagel with butter, cheese and marmelade. My husband went for a huge cheesy bacon sandwich on baguette.
We had to go out again in the afternoon to pick up some things from B&Q and to see the grandparents. We tried out our new little backpack that my mum bought the little one last week. We have the dinosaur one and it's so cute! It makes our little girl look so grown up! I love the reins that make her think she runs around "freely" while I still hold on to her. We ran loads in B&Q!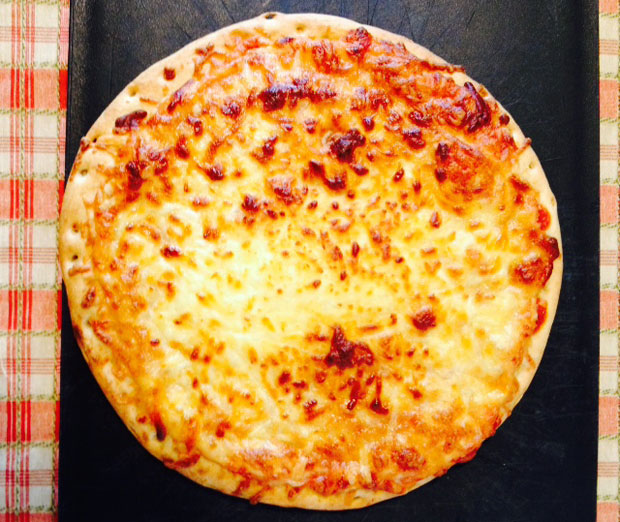 After all that running, we needed pizza. This is my cheesy feast above. Just pimped with mozzarella. It was yummy and I had every last bit.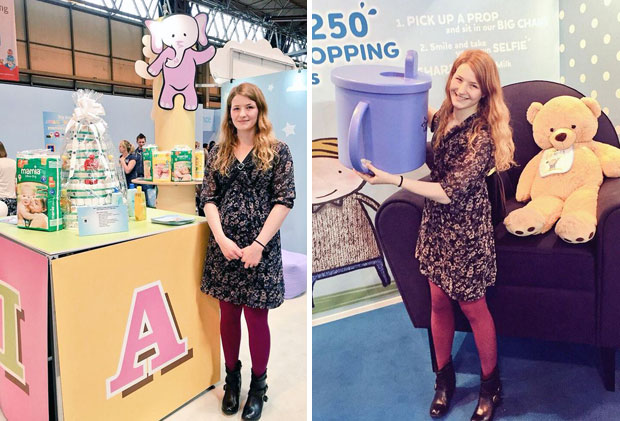 On Sunday morning we headed to Birmingham to go to The Baby Show that Aldi had invited me to. It was a lovely event with lots of great baby and maternity gear. I will have a full post about it on the blog soon.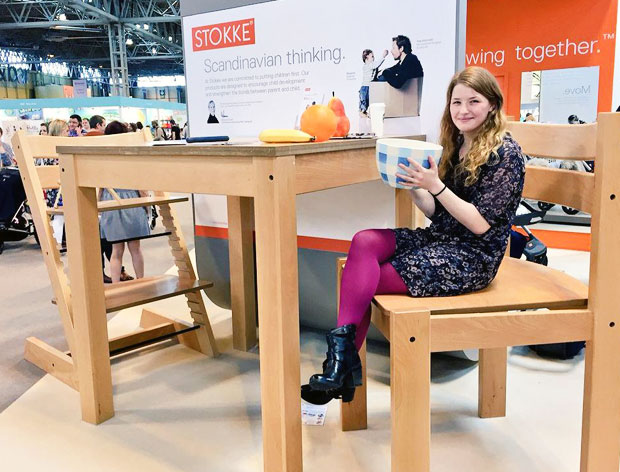 The little one has great timing so she decided not to sleep the night before and we were up at 3am and tried to get some sleep on the sofa. It was quite hard for me since she had decided she needed to hold my face with both her hands and to her face to be able to sleep… Cute but not practical! I had a lot of coffee in the morning and ended the day with a new kind of beer. We found this in Asda and it's a Desperados/Amigos kind of beer but more budget friendly. It was delicious and very refreshing after a long day after not sleeping.
This is not weekend related anymore, but last night was one of those up-all-night-on-the-sofa nights too and my neck is so painful and I'm so tired… What would I do without caffeine? I wish that cup above was my coffee cup!